The Royal Scots Dragoon Guards marched down the Royal Mile in Edinburgh to celebrate their 50th anniversary.
The regiment were in full uniform with their world-famous pipes and drums to march through Edinburgh on Friday.
The Royal Scots Dragoon Guards are Scotland's senior and only regular cavalry regiment and was an amalgamation of the Royal Scots Greys and the 3rd Carabiniers at Holyrood Park in Edinburgh on July 2 1971.
But its heritage dates back to 1678, when three independent troops of dragoons were raised at the House of the Binns, Linlithgow by General Thomas 'Bluidy Tam' Dalyell.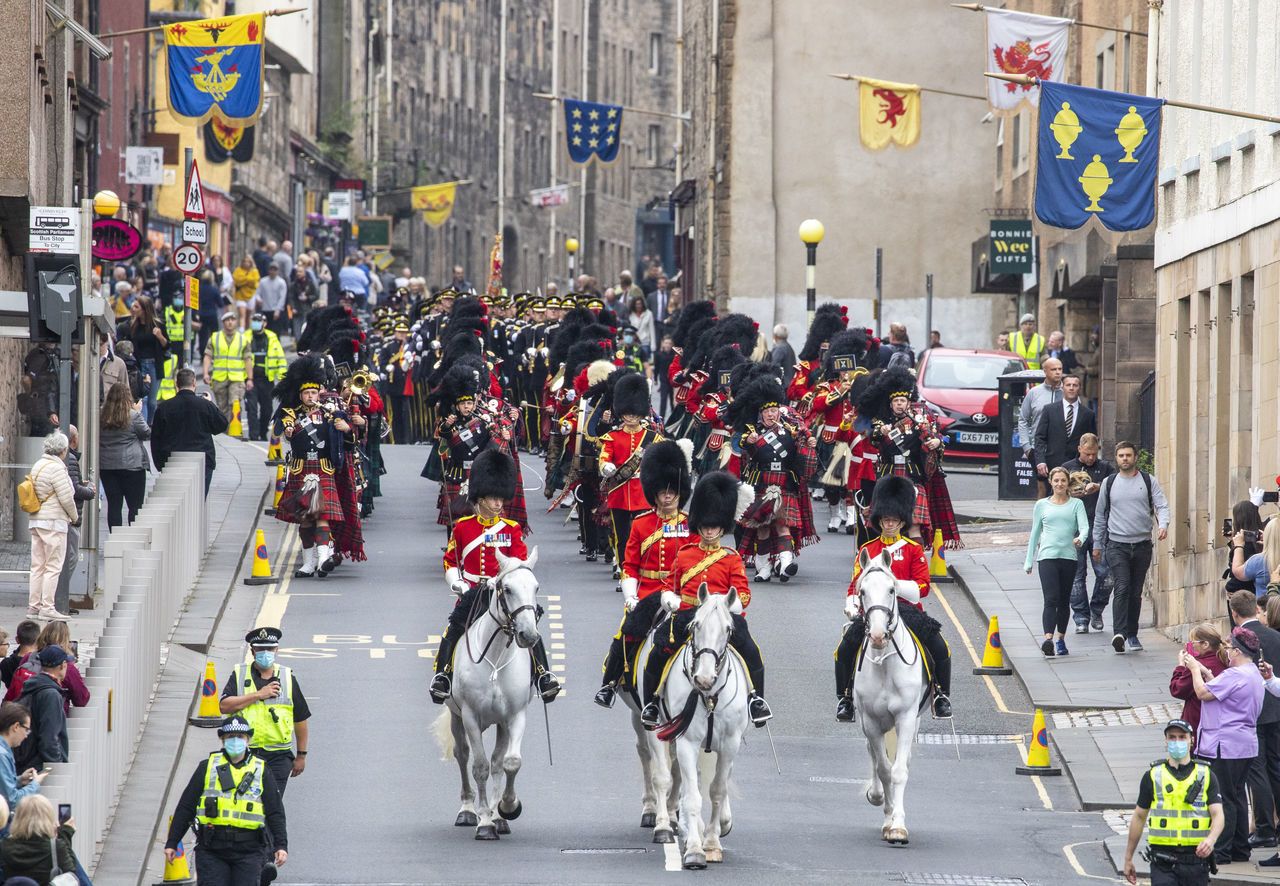 During the last 50 years, the regiment have deployed on several operations, including four tours of Northern Ireland, the Gulf War in 1991, NATO missions in Bosnia and Kosovo, and Iraq and Afghanistan.
The SCOTS DG are now based in Leuchars, Fife, and are equipped with JACKAL and COYOTE vehicles for their role as Light Cavalry.
The regiment's recent commitments include Operation CABRIT, the UK contribution to NATO's Enhanced Forward Presence mission in Poland and the Baltic states.
In 2019-20, during Operation RESCRIPT, the regiment supported NHS Scotland with Covid-19 testing and vaccination programmes from the outset of the pandemic until February this year.
This summer the regiment successfully completed its validation training on Salisbury Plain as a combined arms Light Cavalry battlegroup.
It now stands ready to serve the nation across a range of tasks, from supporting national resilience to major combat operations.