Two Royal Navy minehunters were formally decommissioned this week during a poignant ceremony at Rosyth Dockyard.
Dozens of affiliates and friends attended the Fife dockyard to give HMS Ramsey and HMS Blyth a fitting send-off and recall their extraordinary work in protecting the country over a 20-year period of service.
The Sandown class ships, which were both stationed at HM Naval Base Clyde as part of the First Mine Counter Measures Squadron (MCM1), spent many years of their operational lives abroad, working with international partners, mainly in the Middle East and Baltic regions.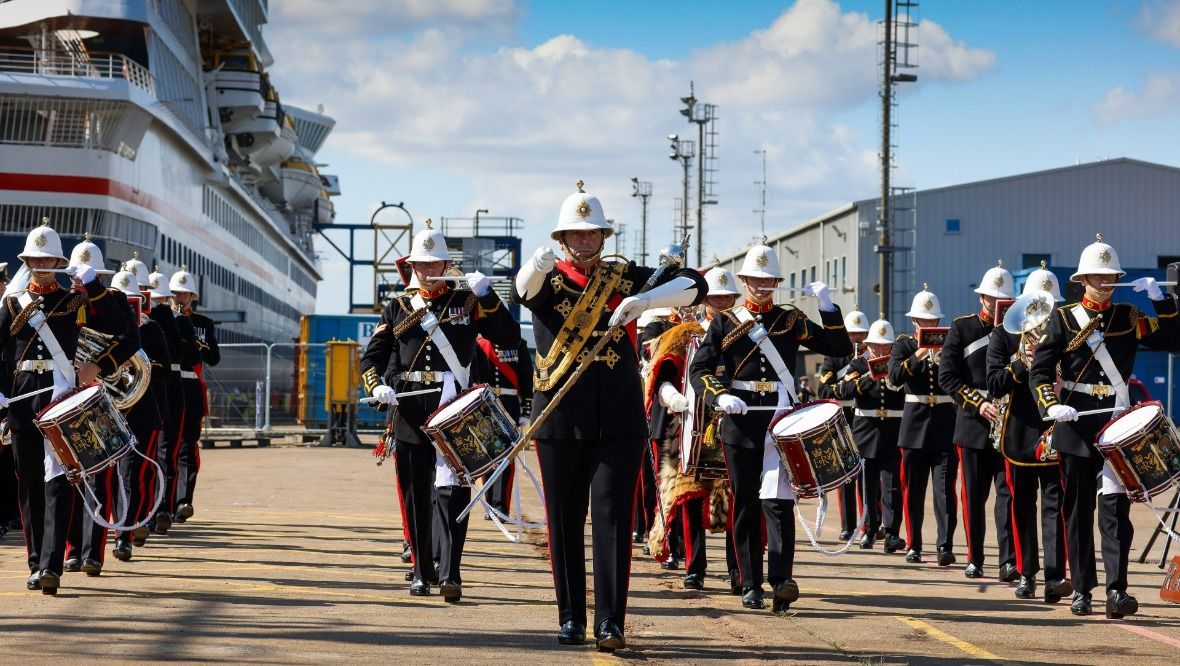 During the ceremony on Wednesday, sailors from Ramsey and Blyth formed a guard of honour, with HMS Blyth flying her decommissioning pennant and members of the Royal Marine Band Plymouth providing a musical backdrop.
There was also a short service led by reverend Martin Evan, deputy chaplain of the fleet, as well as speeches from the senior naval officers attending, commodore Tim Neild CBE, commander of the Surface Flotilla, and commodore Jim Perks CBE, commander of the Submarine Flotilla.
HMS Ramsey left her home port at Faslane for the final time in August last year, sailing to Rosyth where she has undergone work to prepare her for formal decommissioning.
Sister ship HMS Blyth left later, sailing from the Clyde on July 14 this year.
During her 21 years of service, HMS Ramsey has sailed more than 175,000 miles and completed numerous operational deployments, principally in the Arabian Gulf in support of UK and coalition operations, and in the Baltic Sea Region in support of NATO.
Announced on July 21, 2006, it was Ramsey and Blyth that formed the very first Aintree Task Unit to sail out to the Arabian Gulf and establish the forward deployed UK Mine Countermeasures Force in the region.
Ramsey's commanding officer, lieutenant commander Joel Roberts MBE, said: "As the final commanding officer of HMS Ramsey I have the honour and privilege to be here as we say goodbye to a great ship.
"HMS Ramsey has given 21 years of operational service to the Royal Navy and throughout her life it has been the members of her ship's company, the people, who have made her what she is.
"It is time to say farewell to a ship that has been both a home and a way of life to so many, and I am also delighted that the town of Ramsey in the Isle of Man can be represented by some of her affiliates who have joined us today.
"She will undoubtedly be missed, but rather than being sad, today is about remembering her duty and celebrating her 21 years of distinguished service."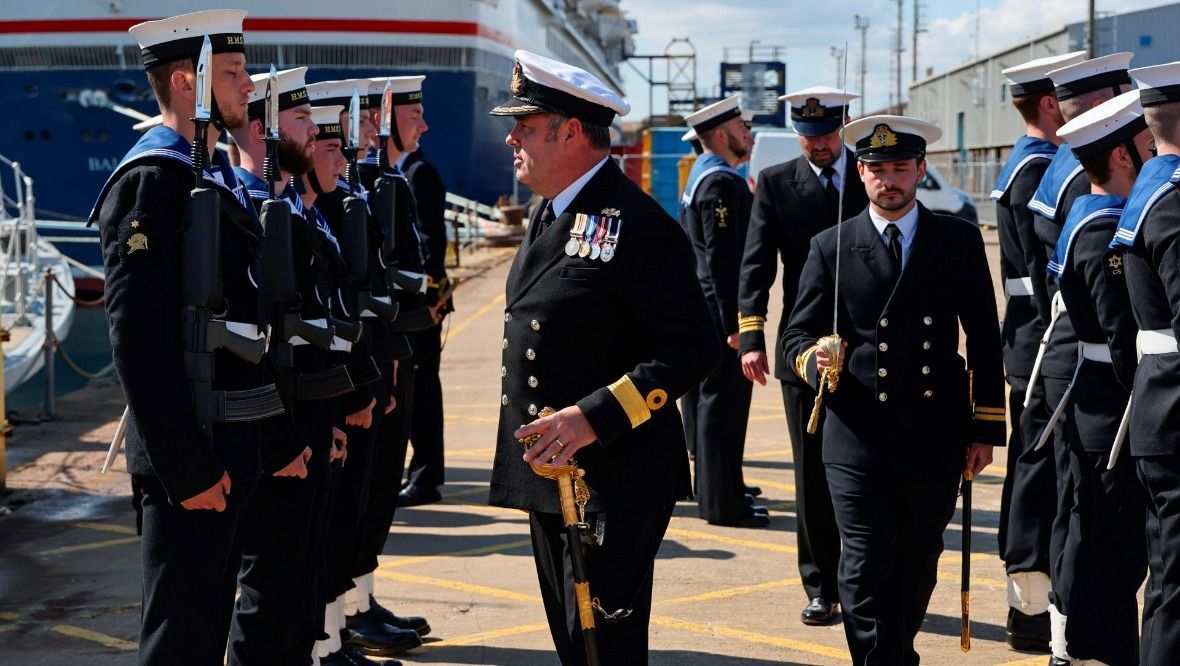 HMS Blyth has sailed more than 185,000 miles during her 20-year career, completing around seven years of operational service in the Gulf.
She was also regularly deployed with the Standing NATO Mine Counter Measures Groups 1 and 2 in the Baltic, North Sea and the Mediterranean, as well as operating in UK waters.
Blyth and her crew worked right up to the end, most recently on coalition operations in the Middle East, as well as a deployed period in the Baltic and national tasking along the UK coast.
HMS Blyth's commanding officer, Lt Cdr Simon Henderson, said: "The whole crew are immensely proud of what this ship has achieved in its lifetime and particularly over the last few years."
He said the final entry into Rosyth ends the ship's life under Royal Navy command, adding: "But we reflect on the many achievements that we have accomplished together, and we look forward to new opportunities to come."
One special guest who attended the decommissioning was 12-year-old Bella Brown from Kilcreggan, Argyll and Bute.
Bella was christened onboard HMS Ramsey in 2010 in the traditional naval manner, using the ship's bell as a font.
Bella said: "I have been lucky enough to visit the ship recently and to regularly see her operating in the Clyde and I am sad to see HMS Ramsey decommissioning.
"I hope the ship will go on to similar happiness and success in the future."
Bella's dad Steve, a former commanding officer and now admiralty pilot, said: "A ship is so much more than just a place of work, it is a home – and her crew and their families form a unique bond.
"I have been lucky and honoured to serve with some amazing people on Ramsey and briefly on Blyth."
HMS Ramsey's bell will be engraved with Bella's name with arrangements for it to be put on public display at the ship's affiliated town of Ramsey, Isle of Man, under way.
Both Ramsey and Blyth will now undergo further work at Rosyth Dockyard before they are sold to Ukraine as part of an agreement to boost the country's naval capabilities.
STV News is now on WhatsApp
Get all the latest news from around the country
Follow STV News
Follow STV News on WhatsApp
Scan the QR code on your mobile device for all the latest news from around the country