Business owners have blamed Brexit for a staffing crisis on Edinburgh's Royal Mile as the tourist season is set to get under way.
The historic street in the capital is a tourist hotspot during the busy festival season however store owners have said they're struggling to hire staff.
David Singh owns multiple businesses across the Royal Mile and used to rely heavily on hiring staff from European countries to work during peak periods.
He told STV News: "I'm sure all shopkeepers on the Royal Mile are facing the same problem, that we cannot get any staff.
"It's been an ongoing problem ever since Brexit and it's not getting any better.
"I'm worried, totally worried. As a company director we will not have the work force to actually keep our doors open over the festival time."
Along the street from David, shop manager Mia at the Heritage Clearance Store is facing similar concerns.
She told STV News: "A lot of tourists come here so we need more people. Every manager said we need more people, we need more manpower.
"But I find that recently we get less CVs than before which means not so many people are looking for jobs."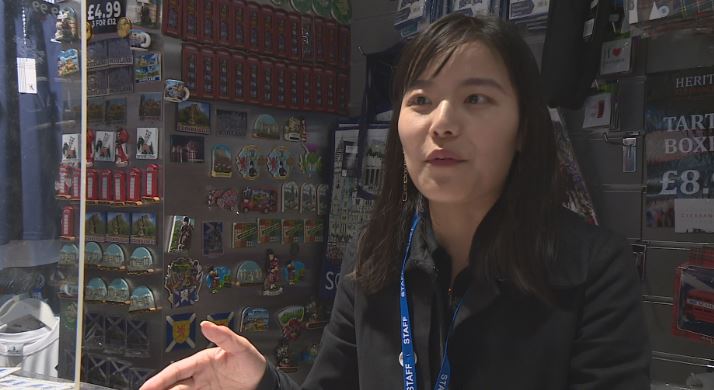 Businesses across the Royal Mile now find themselves competing for staff with signs offering jobs now visible at almost every premises window in the area.
A recent Royal Bank of Scotland report on jobs found the number of people being hired into new full-time roles fell to a 15-month low as the Scottish labour market slowed.
The latest data published by the Office for National Statistics on Tuesday also revealed that unemployment has hit a record-low level.
The Scottish Retail Consortium has warned that retailers face a challenging time ahead, citing Brexit, the pandemic and the benefits system as some of the most challenging factors employers now face when trying to hire staff.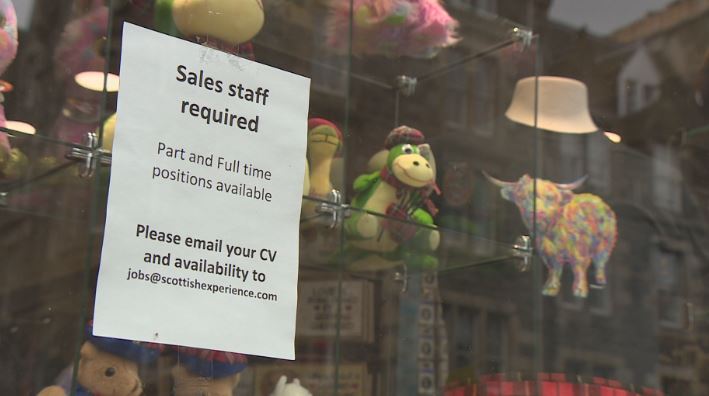 Ewan MacDonald-Russell, head of policy for the Scottish Retail Consortium, said: "There are real challenges with vacancies right across Scotland and there seems to be three things behind that.
"The first is that obviously the pandemic changed where people work and why people work, secondly we know though that the changes in immigration policy have effected which workers are coming over here.
"And thirdly, the way that the welfare system interacts with workers. So for some workers, working full time actually isn't worth them kind of doing it they don't get as much money for it."