A refugee based in Lebanon has told of her pride at graduating with distinction from a Scottish university by studying remotely.
Nahed Mansour lives at the Beddawi Refugee Camp in Tripoli, from where it took her two years to complete the four-year Master In Business Administration (MBA) at Heriot-Watt University.
The 34-year-old Palestinian said the degree marked the "start of a new chapter" in her life.
Nahed, who also works full-time for a humanitarian organisation, found it "very difficult" to complete her studies, but was determined to keep going and is "really proud of herself".
"Some days I wasn't sleeping well, especially during the exam time," she told STV News.
"It was a very stressful time, but I kept the mission and the purpose in my mind – I needed to graduate, so this motivated me to overcome all the obstacles."
While she has a successful career working for Association Des Jeunes Islamiques, a local non-governmental, humanitarian organisation, Nahed wanted to "scale up" her skills as she pays for her sisters' university fees in Lebanon.
A friend encouraged her to apply for the Lebanese Refugee Scholarship, which provides fully funded places for Palestinian and Syrian refugees, as well as vulnerable Lebanese nationals.
It is run in partnership between Heriot-Watt University and the children's charity, Theirworld.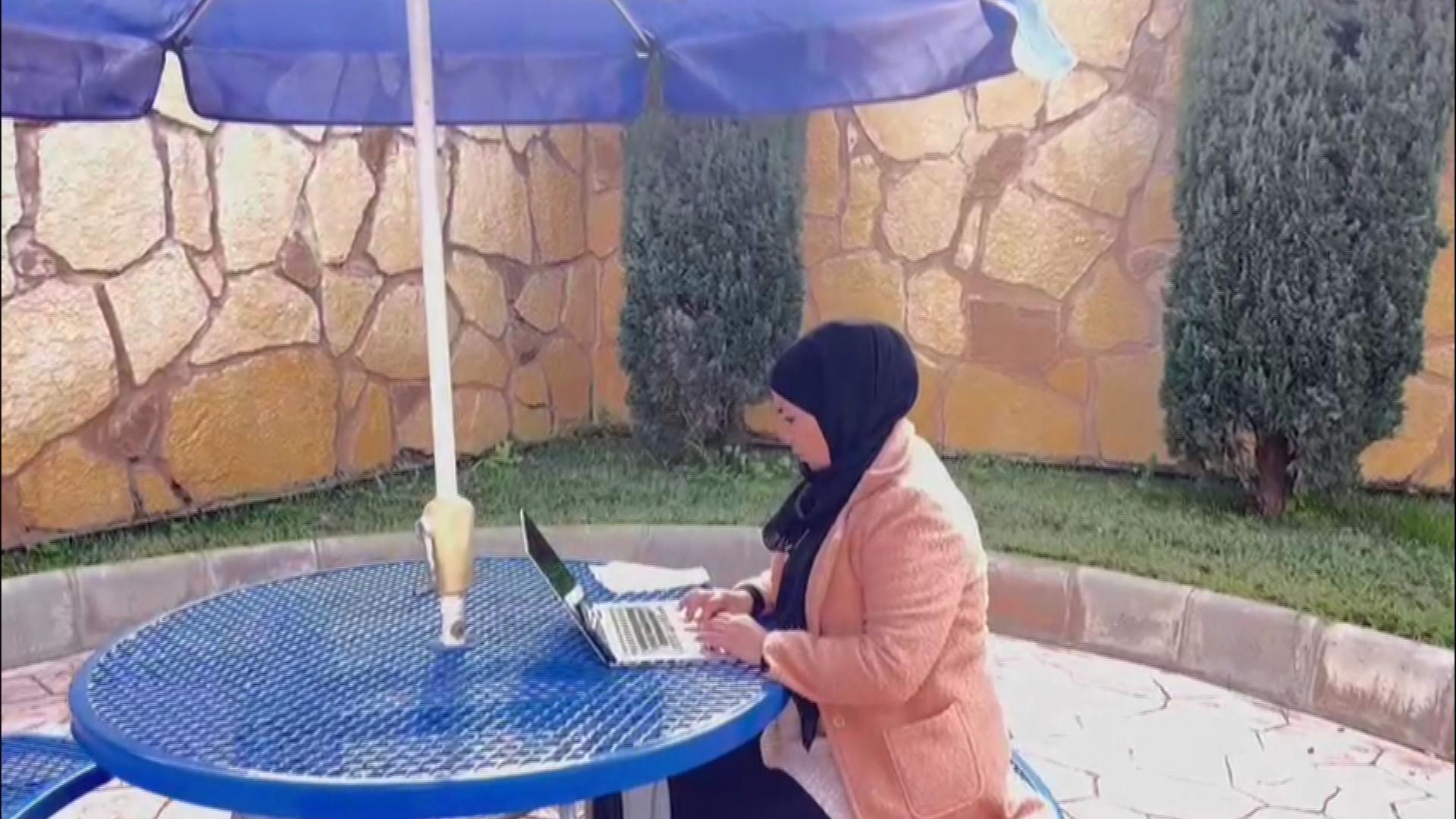 To help her complete the course, Nahed joined a virtual study group with other students, where they would dedicate two to three hours a day to learning.
The university also provided an online platform offering support.
"It is very interactive – there is a forum where, if you have specific questions or you need clarity, you post it and then the professor will reply within two days," Nahed explained.
Her classmates graduated recently, and while she was unable to attend, she felt as though she was with them.
Professor Angus Laing, executive dean of social sciences and of the Edinburgh Business School, said: "I was absolutely delighted to see her graduating.

"She really represents the very best of what we want our MBA programme to deliver in terms of being able to reach out to people in the most challenging of circumstances.
"The ability to study online but also have access to world-class academic support as part of that learning is something that I think makes it really suitable for reaching students in these very different and challenging market environments."
Nahed now hopes to start a PhD in political and humanitarian studies and as well as visit Scotland to meet other students.