A rare Clydesdale foal was born in West Lothian in hopes the "at risk" species will be given a boost.
Rowan arrived at Almond Valley Heritage Centre earlier this month and is now living with her mum Willow, aged four.
Clydesdale horses are listed as "at risk" by the Rare Breeds Survival Trust – with between 500 and 900 breeding females left in the wild.
Staff at the centre were delighted to welcome the "cocky" mare, who weighs around 150kg and is enjoying playing in the paddock.
Now four-weeks-old, Rowan and her mum will join the centre's other Clydesdale Dora, aged 12.
Farm manager, Craig Holmes, said: "Rowan is very leggy and likes throwing herself all over the place.
"For a four-week-old foal she is very big.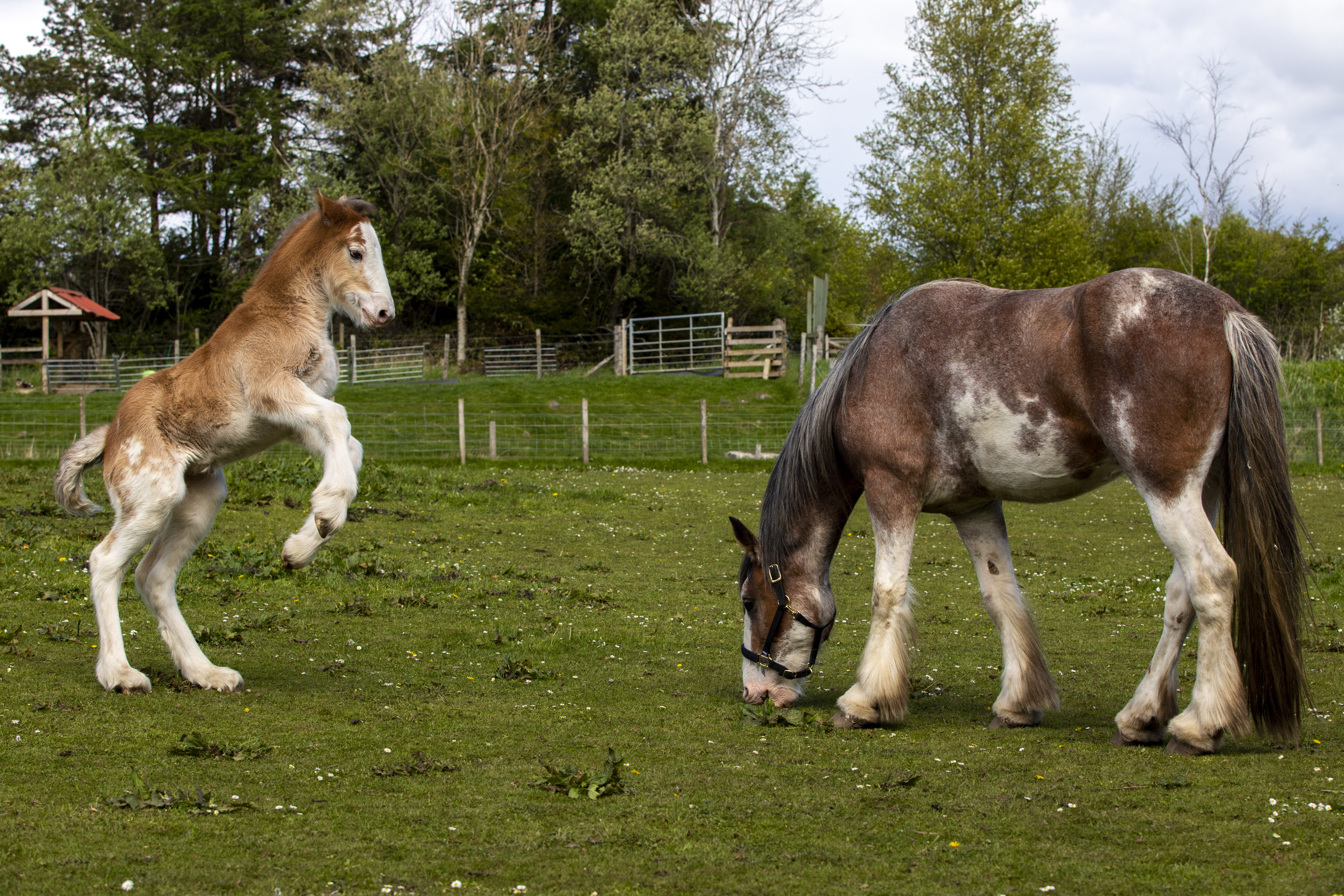 "Their paddock is next to Dora's and Rowan has been communicating lots with her over the fence, she is very inquisitive and independent.
"She will be a handful when she is older, she is very bolshie and cocky.
"Willow has been a bit more reserved – we will probably wait a little while longer before we put them together properly.
"The Rare Breeds Survival Trust has listed Clydesdales as at risk, there is only between 500-900 breeding females left in the wild.
"They are big, heavy horses, native to Scotland which were once used to plough fields and do the work now done by tractors and machinery.
"We want to preserve their farming heritage.
"As a female foal, Rowan will play an important part in the conservation of the breed."
STV News is now on WhatsApp
Get all the latest news from around the country
Follow STV News
Follow STV News on WhatsApp
Scan the QR code on your mobile device for all the latest news from around the country