A reproductive rights rally has been held outside the American consulate in Edinburgh after it emerged the US Supreme Court voted to strike down the Roe v. Wade decision.
Roe v. Wade was a landmark decision of the US Supreme Court in 1973 which legalised abortion in the United States. If it was overturned it could restrict access to abortion and other reproductive healthcare across America.
Tensions have also been rising in Scotland in the wake of the leak as medical clinics which offer abortions have been targeted by controversial pro-life protesters and prompted the First Minister to offer to chair an emergency summit on reproductive rights.
Dozens attended the rally which took place at 2pm on Saturday at Regent Terrace in the capital.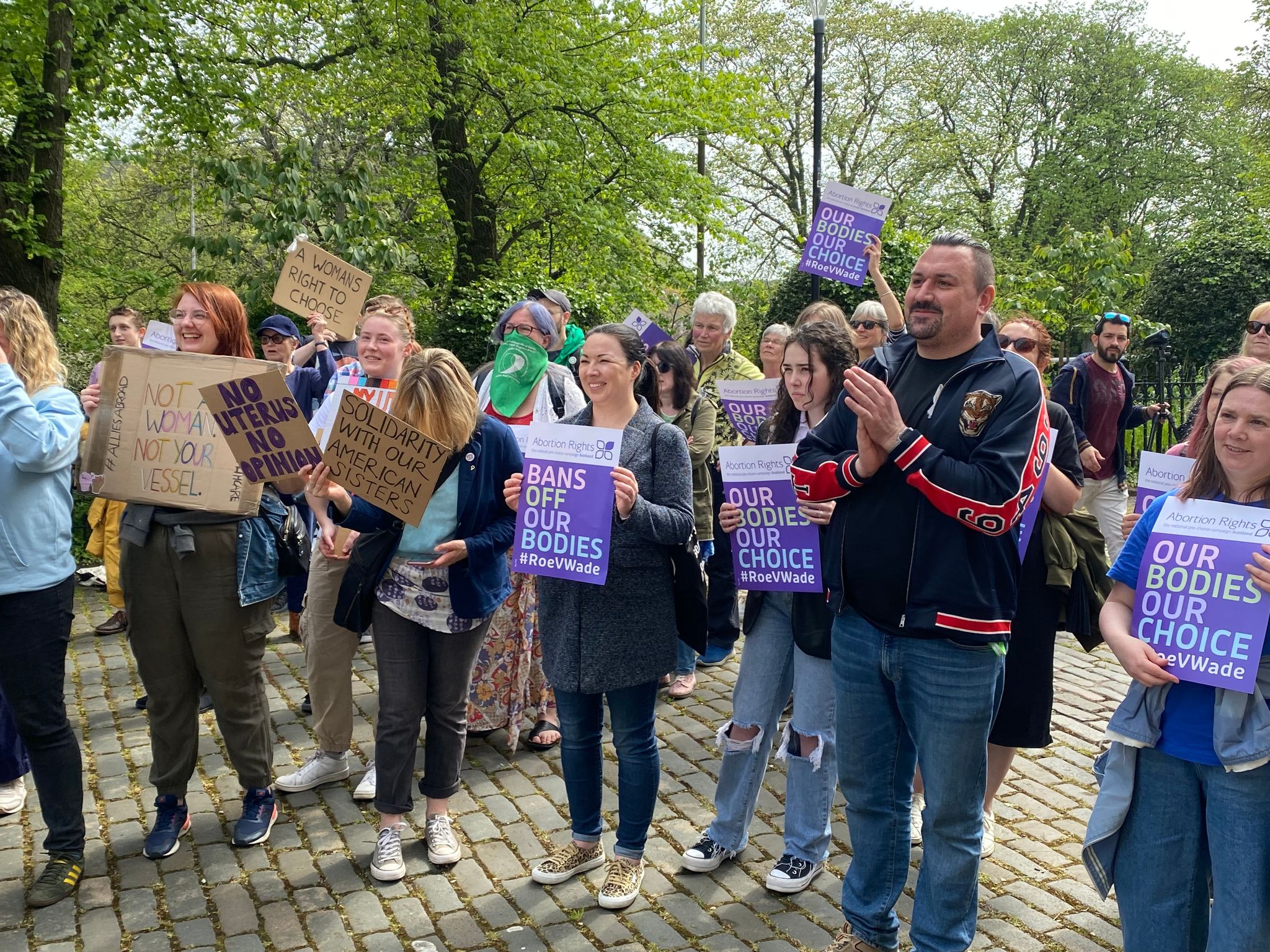 The event involved speeches from Scottish Greens MSP Gillian Mackay, who has brought forth a member's bill on protest-free buffer zones outside clinics to Holyrood, and Abortion Rights Scotland.
It was organised individually by Dr Lindsay Jaacks, who said the intention was to provide an opportunity for people from the pro-choice community to gather to speak about the issue and widen and strengthen the coalition in support of access to safe, legal, free and local abortion in Scotland.
She said: "In sharing facts with colleagues in my wider network I've realized that many people are not aware of the harassment people are facing in trying to access reproductive healthcare services.
"Many groups will be in attendance at the rally and the floor will also be open to anyone representing an organization or from the community to speak out about their experiences or work in this area.
"My hope is that it will be an inclusive space where people like myself – an American absolutely distraught about the situation in the US – and many more can come together for comfort, solidarity and action to ensure these rights are protected and expanded in Scotland."