Fife Council has said it will do its best to retain the history of a former nightclub building that police believe was deliberately set on fire.
Kitty's nightclub in Kirkcaldy town centre was significantly damaged after by a blaze on Sunday afternoon.
It is the third time in the last year the building has been on fire, with fires also breaking out in August and March.
David Ross, leader of Fife Council, said the local authority is working with engineers and experts to see what the next steps are for the B-listed building in Kirkcaldy.
He said: "Public safety has to be our first consideration. This was an important building in Kirkcaldy's town centre with a long history.
"The council's conservation engineer will be involved in any demolition process and we'll do our best to retain the history of the building."
A large cordon and exclusion zone is now in place around the building, which is located in the heart of the town centre.
The nearby bus station remains open and operating and signage is being put in place for pedestrians and vehicles.
Fife Council say a number of local homes and businesses have been impacted by the fire, and those affected are being urged to get in touch with fifemeansbusiness@fife.gov.uk for support.
Engineers remain on site to assess the damage.
The venue closed in 2019 and plans were approved by Fife Council to turn the building into flats.
However, the plans were withdrawn and the property has been put on the market again as a nightclub or redevelopment opportunity.
A Police Scotland spokesperson said: "Around 3pm on Sunday, September 3, 2023, officers were called to a report of a fire in a derelict premises on Hunter Street, Kirkcaldy.
"Emergency services attended. There were no reports of injuries. Wemyssfield, Hunter Street and part of Hunter Place remain closed.
"Officers are treating the fire as wilful and enquiries are ongoing."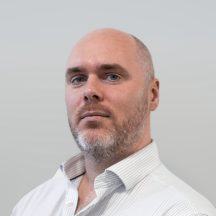 In its 90s and early 00s heyday, Kitty's was the place to go for partygoers in Kirkcaldy and across wider Fife.
The queue for entry to the building, which once served as the town's main post office, used to snake back for hundreds of yards towards the petrol station at Weymssfield.
But times and trends move on, and Kitty's club was no more after closing its doors for good in 2019.
Plans are afoot to turn the building into flats, as happened to another well-known Kirkcaldy nightspot – Jackie O's – but no work has taken place due to spiralling costs and the property has been put up for sale as a nightclub or redevelopment opportunity.
The plans for the flats have been formally withdrawn.
A large crowd gathered to watch flames rise from the building on Sunday, many sceptical about the cause, and others no doubt reminiscing about a building that has served various roles in their lives.