A planning application has been submitted to Fife Council to create a new outdoor nursery from three shipping containers.
It would be based at Fordell Firs National Scout Activity Centre in Dunfermline.
The units would replace the former scout radio hut on a 1700 square meter area of the Scout Association site.
The proposed site is located to the east of Dunfermline and south of Crossgates, adjacent to the B981.
In a planning statement, developers Gray Planning stated: "It will provide new jobs, and will offer a special service to local families – more so than ever in the pandemic situation, outdoor activity is being strongly encouraged and therefore the nature of the nursery use should be strongly supported by Fife Council."
The proposed development hopes to offer a base for young children to explore the outdoor environment with a play area, toilets, kitchen and office space within the containers.
The nursery will incorporate Scouting groups such as the Hedgehog Club for children aged three to five, and offer other Scout-related activities such as bushcraft, building shelters and exploring nature.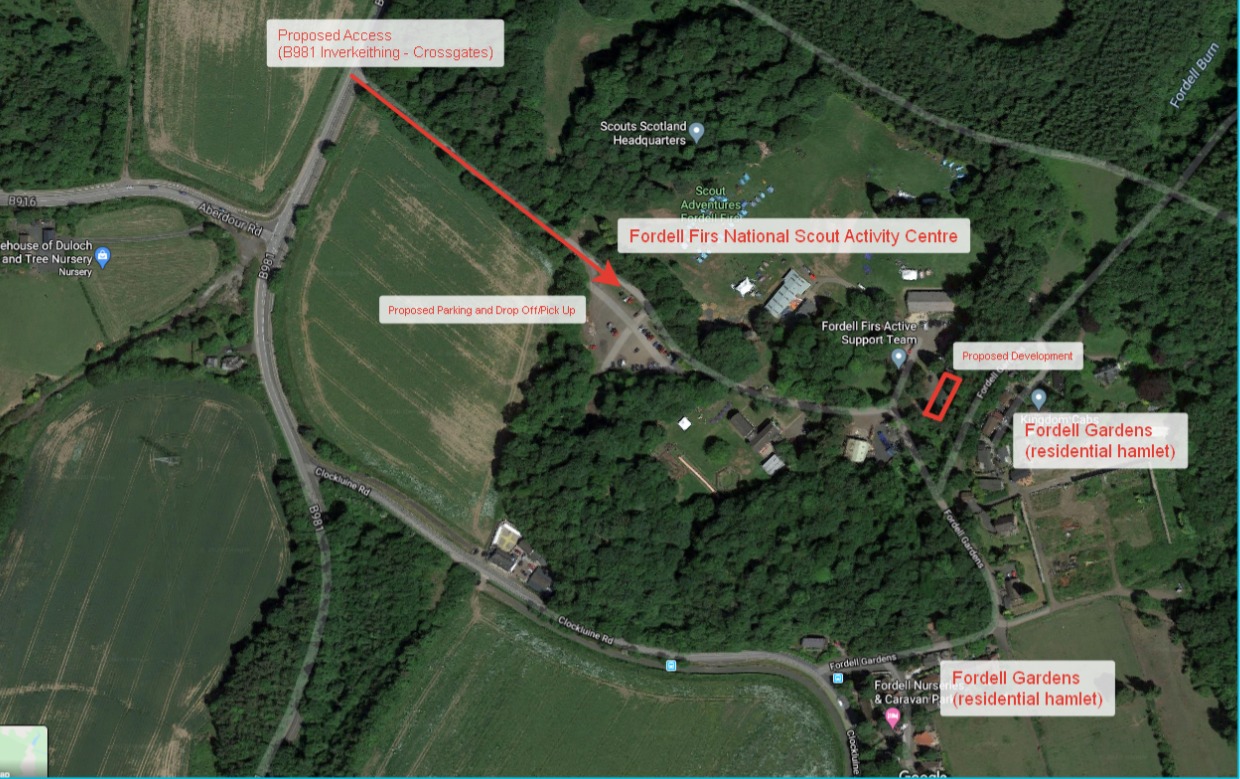 The nursery will initially operate at a capacity of 30 children per session, but the business hopes that this could rise to 40 in due course.
The business will be offering funded hours for eligible two-year-olds as well as private childcare spaces for children aged between two and five.
Parents will have the option to send their children to morning and/or afternoon sessions.
There will be a small indoor area within the containers where children will have access to activities such as reading books and indoor play.
The building will also act as a shelter should children wish to have a break from being outdoors.
If there is an instance of severe weather conditions that renders the nursery unable to operate outdoors, Scouting Scotland will allow access to a larger indoor space within the Scouting Centre.
Councillors will review the nursery planning application in due course.
By Local Democracy Reporter Hannah Brown