Plans to demolish a fire-hit former primary school to make way for affordable homes should be refused, Fife Council officers have recommended.
Site owners Andrail Ltd want to knock down the C-listed Roods Road buildings – home to the former Inverkeithing Primary School, which was hit by fire in November 2018 – and build 28 affordable homes on the land.
While Fife Council typically supports affordable housing developments by default, authority planners have been told by heritage experts at Historic Environment Scotland (HES) that the original school building, constructed in 1874, should be preserved.
It largely escaped damage in the fire, whereas a later building constructed in 1913 was damaged beyond repair and is no longer listed.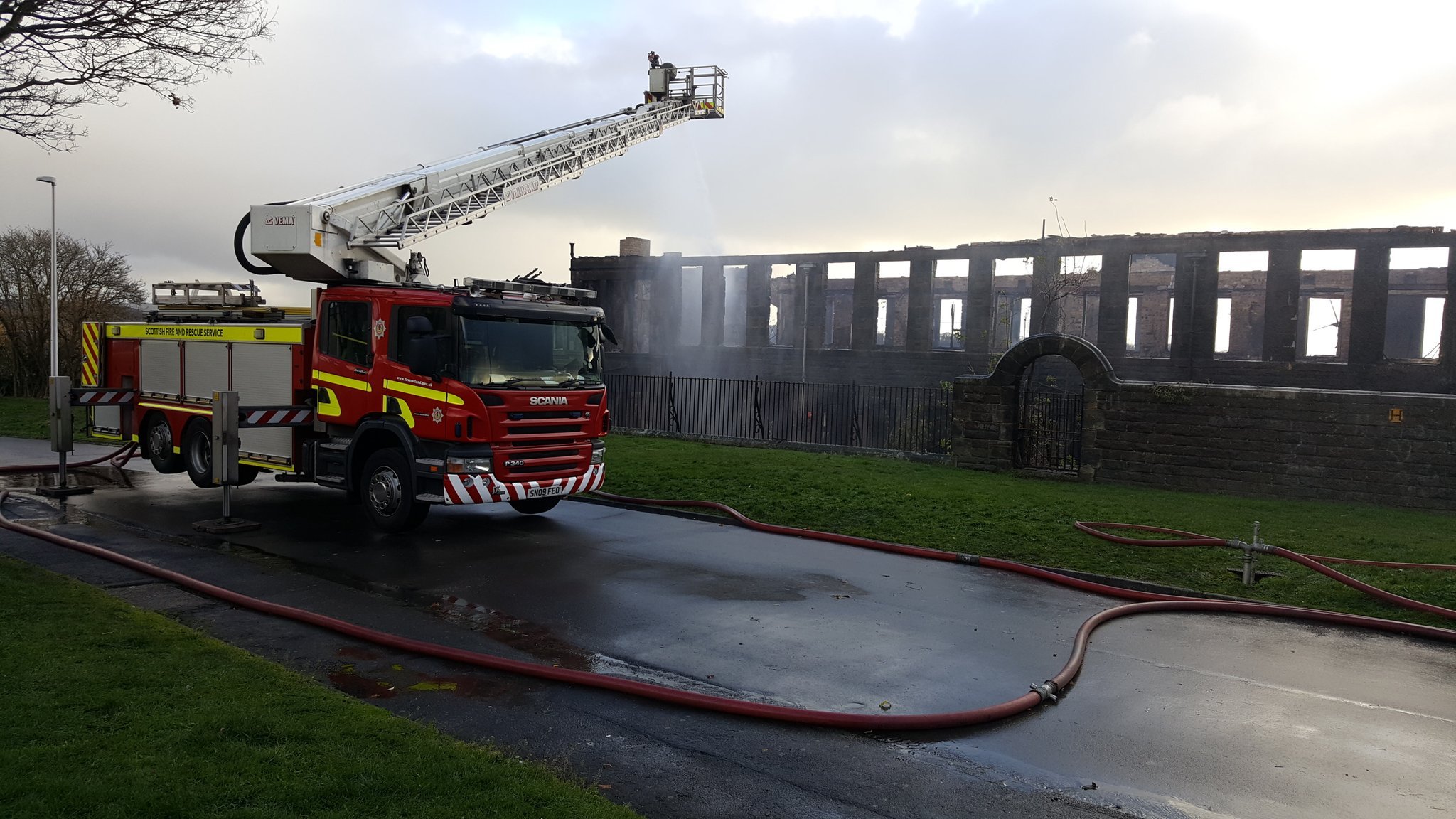 Andrail says the buildings have attracted little commercial interest, justifying the firm's intention to knock them down.
Councillors also set a precedent, the firm says, by being minded to approve a similar application by the site's previous owners in 2017. However, this was withdrawn without a decision being made.
A statement on demolition included with the application concludes: "Whilst unfortunate, without the demolition of this listed building this site will remain vacant and undeveloped."
However, the council says the applicant was "not willing" to mull over an idea, put forward by HES, of demolishing the newer building while retaining the older one.
The Glasgow-based developer has several obstacles to overcome if it wants to see its plans approved on Wednesday, including 24 local objectors who want to see the school retained and say alternate proposals from the community are more respectful.
Co-housing charity The Vivarium Trust is working with the Inverkeithing Community Development Group on a feasability study that seeks to retain the building as a new housing scheme for the over-50s.
Writing in a formal objection to the plans, Vivarium chair Clare du Boulay said: "The applicant is aware of a community-led alternative approach that would retain the heritage significance of the site and deliver wide public benefits.
"This should be fully explored before any demolition is considered."
Case officer Natasha Cockburn has also taken issue with what she described as the fairly "standard" design, which paid no dues to the heritage of the school.
Housing officers do not support the project because it has, in effect, been sprung upon them. The site is not included in Fife's Strategic Housing Investment Plan – the blueprint for the development of social housing across the next five years.
The special status of the 1874 building means that even if councillors on the Central and West Planning Committee vote to approve the plans, against officers' wishes, Scottish ministers will need to double-stamp the approval before Andrail can send in the bulldozers.
Cockburn concluded: "The applicant has failed to provide adequate justification for the demolition of the listed building and has failed to demonstrate that every effort has been made to retain it.
"It is considered that the argument that demolishing the listed building is the only option for the development of the site has not been fully demonstrated and there are other options that should be explored first."
Story by local democracy reporter Jon Brady