Scottish surfers are gearing up for the Gathering of the Clans contest as they prepare to face off on the East Coast.
The contest marks the first time that Gathering of the Clans has been held at Pease Bay, with the location having been a popular place for other contests over the years.
The Scottish Surfing Federation has been running the event since 2004. It has been hosted across Scotland including Fraserburgh, Aberdeen, Thurso, Tiree, and Shetland.
The contest's arrival on the East Coast will allow the thriving surf community in the surrounding area to get in on the action.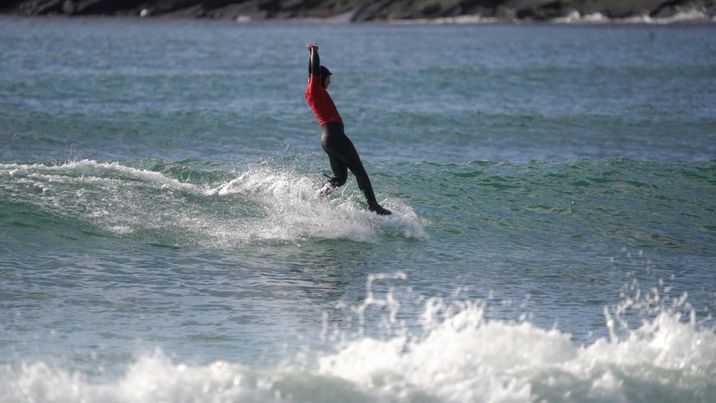 Four-time Scottish women's surf champion Phoebe Strachan said she was "super stoked" for the contest to be held at Pease Bay.
"I have competed every year the comp has run since 2014. The North Shore Surf Club have won the last five years so hopefully we can continue our winning streak.
"The contest is always really fun with good vibes and a great chance to catch up with folk from other clubs.
"I'm super stoked for it being held at Pease Bay, hopefully we can get a good forecast of fun waves", she told STV News.
The contest works in teams of six to eight surfers, forming a clan.
Each team must have an entry for the six contested divisions including Open Men, Open Women, Junior Boys, Junior Girls, Longboard, and Masters.
Event organiser Dan Parkin called the competition for surfing's "top talent" to face of against each other.
"The GOTC is an opportunity for the top talent in each club to pit themselves against each other in a team environment – as opposed to a more individual basis which is how competitive surfing normally operates.
"Affiliated clubs, charities, universities and even community groups can form teams, basing their selections on where their skills lie, be it juniors, long boarding, masters or shortboarding", the organiser told STV News.
Entries for the contest are set to close on Friday, September 22 with the contest sent to take place on October 7–8.
STV News is now on WhatsApp
Get all the latest news from around the country
Follow STV News
Follow STV News on WhatsApp
Scan the QR code on your mobile device for all the latest news from around the country