These amazing pictures show the only peacocks in Scotland with 'the right to roam' hanging out in town – and sometimes the cocky birds try to go to the pub.
Peacocks have had the Freedom of the City in Dunfermline, Fife, since 1907 and have, for the most part, enjoyed a comfortable life there since.
The peacock population dwindled to only one in 2016, but has since been revitalised.
There are now 23 peacocks in the town, who live under the care of the organisation which was set up five years ago to look after the birds.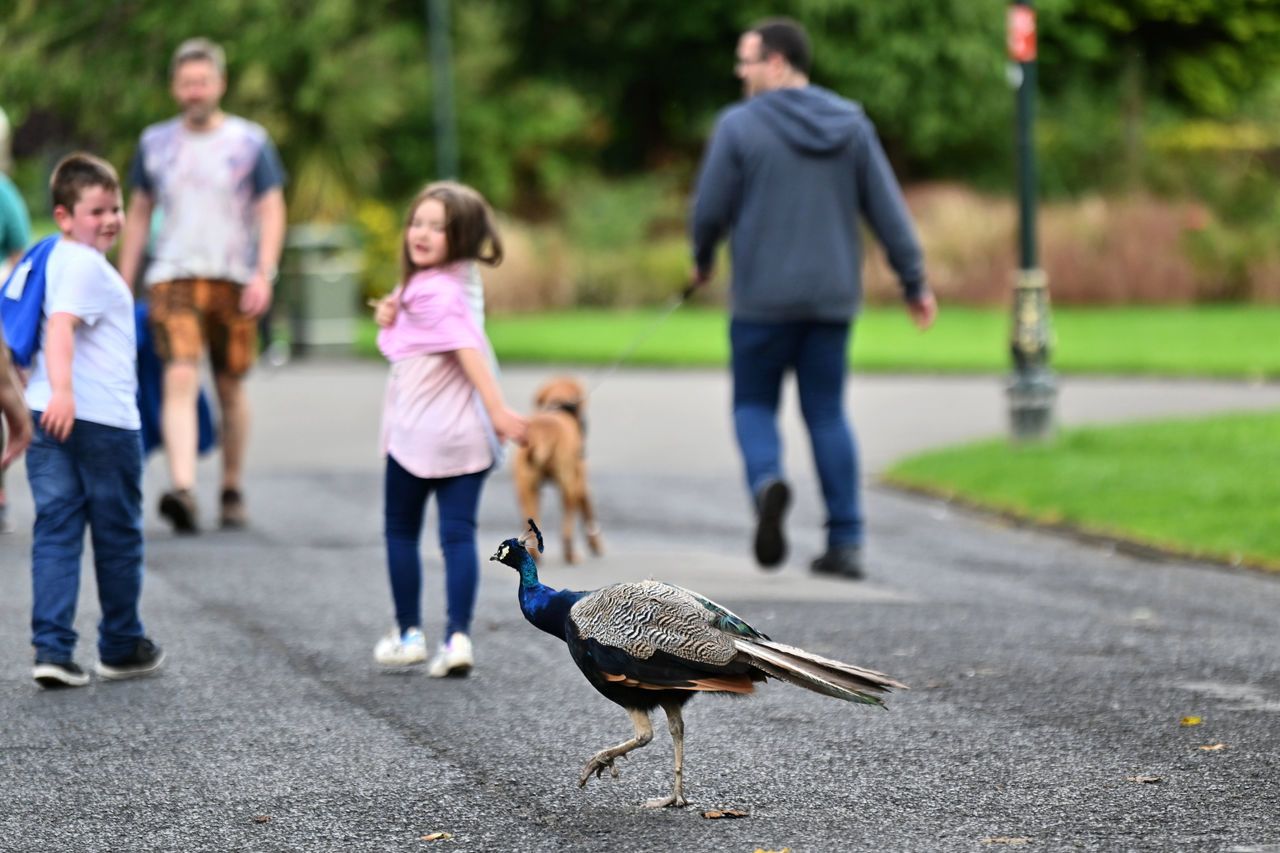 Joe Gilmartin, chairman of the Peacocks in Pittencrieff Park, has an eight-year-old plumed bird, Caroline, living at the bottom of his garden and sometimes feeds her cherry cake.
The birds eat a diet of mostly nuts, insects, salad greens and melons – but some have fallen victim to tragedies including last month when a peacock was startled by a dog and broke its neck flying into a wall.
Some are hand-reared in homes for the first three months of their lives then released into the park aviary where they stay until they are a year old.
Joe said: "We have an aviary in the park and that is where the new arrivals and the chicks are reared.
"After they are a year old, we let them out.
"They have the Freedom of the City, so they usually just roam about.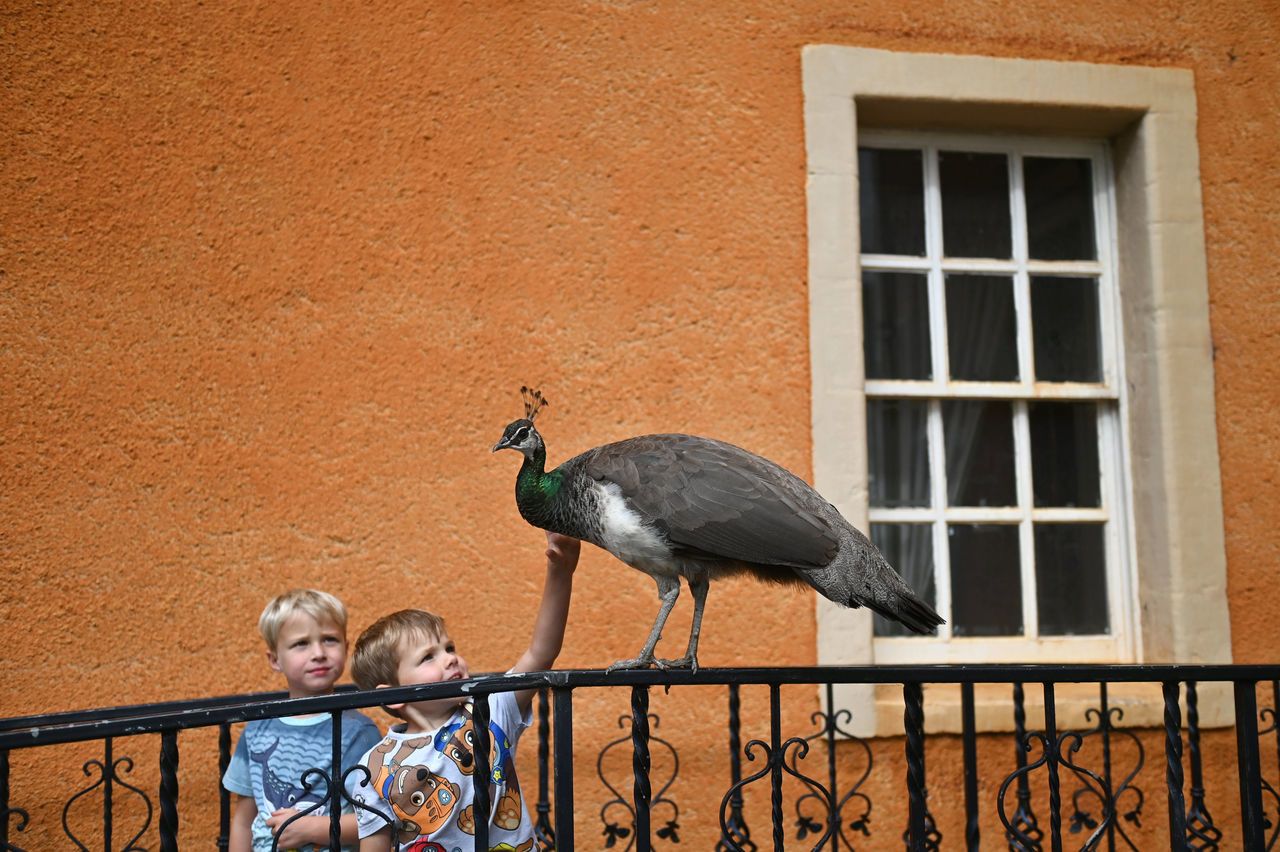 "They are wild birds so they very much do what they want but generally they stick around the park.
"We've had some appear around a mile away from the park and I have them in my garden, too.
"That's why I got involved with Peacocks in Pittencrieff Park, one of the birds made a home on my street and spent a lot of time in my garden.
"She's had two chicks this year.
"They don't just stay in my garden, they wander the whole circumference of the street."
In Dunfermline, it is not unusual to get caught in traffic caused by a wandering peacock crossing the road and one was even spotted trying to enter the Glen Tavern pub directly opposite the park.
But their freedom has its perils and one peacock died in July last year after a car it was resting under started up and fatally injured the bird.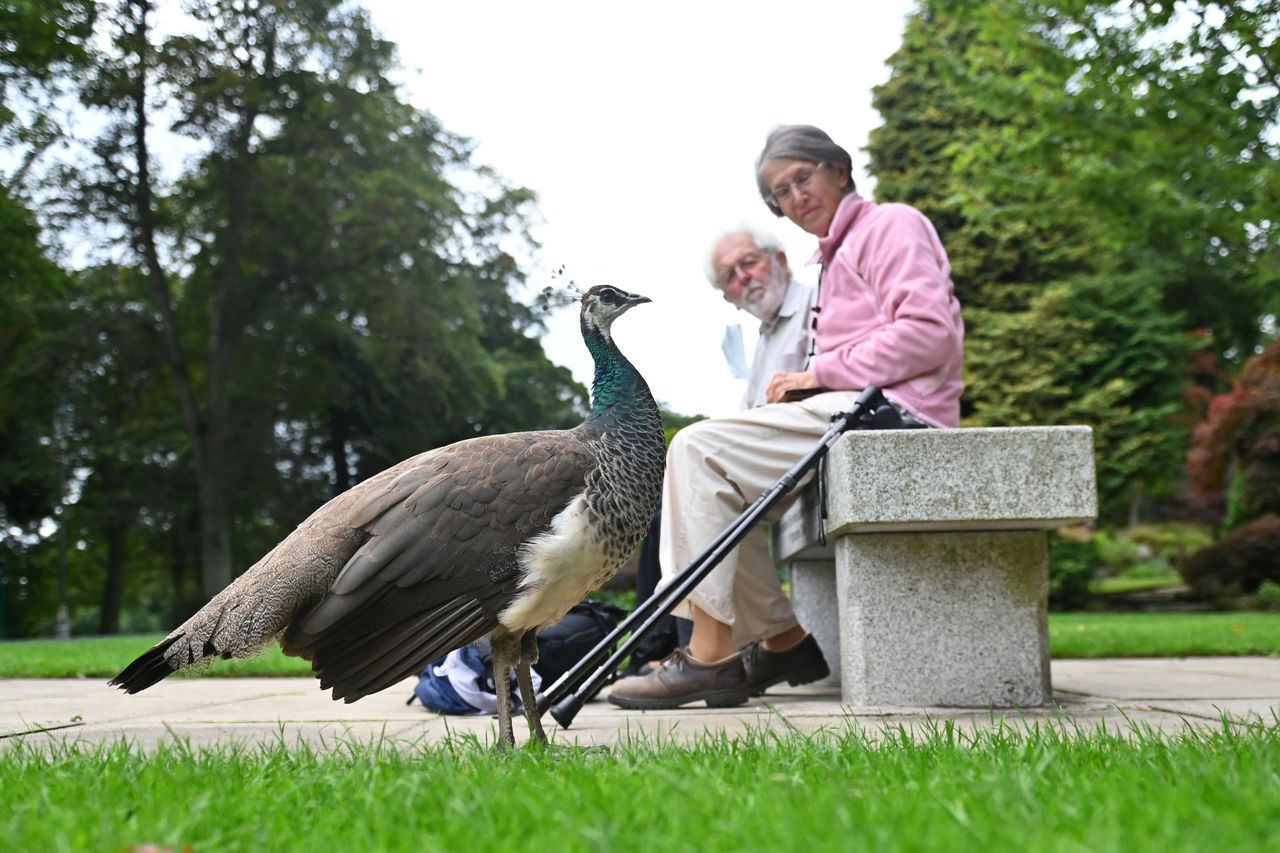 Joe added: "People in Dunfermline pretty much know about the peacocks and if they are in the road it's because they are crossing, not just standing about.
"They don't cause much disruption.
"There is a bylaw in the park that dogs must be on a leash but it's not enforced.
"So that is the biggest risk.
"We actually lost a bird a couple of months ago on September 2 because of that.
"The dog never got a hold of him but the bird got a big fright, flew into a building and broke its neck."
Some are friendlier than others, depending on whether they have been hand reared.
Joe said: "My partner and myself, we hand reared two birds this year and three last year, which means for the first three months of their lives, they are kept inside.
"They see me as their mother, basically and as a result of that, when they are eventually let out they're actually very friendly towards people.
"Most of the birds are not hand reared and don't like to be approached, but you can get quite close to them."
STV News is now on WhatsApp
Get all the latest news from around the country
Follow STV News
Follow STV News on WhatsApp
Scan the QR code on your mobile device for all the latest news from around the country