Travellers have condemned baggage chaos at Edinburgh Airport, claiming "no coherent plans" were put in place to cope with peak travel periods.
In the latest in a string of problems linked to baggage processing in the capital, a temporary outdoor facility for baggage collection at the airport was surrounded by crowds throughout Tuesday.
Earlier this month, it was revealed that hundreds of missing bags were being held in storage all over the airport, with some people reporting delays of several weeks for their luggage to be returned.
Luggage handler Swissport opened the facility to deal with an ongoing backlog of unclaimed baggage as passengers waited in the blistering heat on the hottest day of the year.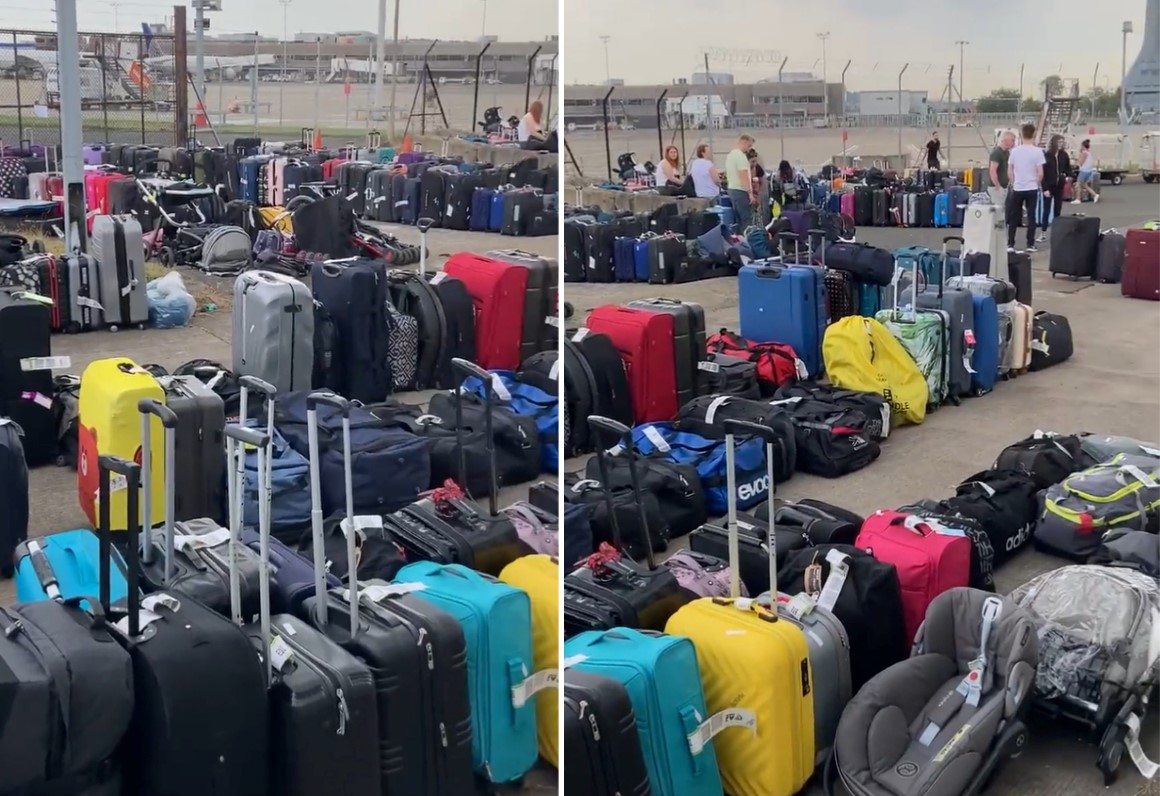 Emma Smith flew into the capital from Paris at 5pm on Monday, and was told by staff that she would have to return the following day to collect her luggage.
She told STV News that she made the nearly 100 mile round-trip drive to Edinburgh Airport from South Lanarkshire on Tuesday – only to be turned away yet again.
Emma recalled: "[After disembarking] once we were in the arrivals hall there was baggage strewn everywhere from earlier flights. After waiting almost two hours, and with more than eight flights waiting to collect their luggage, an announcement was made that we had to go home and return to airport the following day to collect our luggage.
"On arriving at the Swissport temporary luggage collection site, it was clear that no coherent plan had been put in place. Flight numbers were shouted out one at a time in no particular order for people to collect luggage.
"My flight number was not on the sheet – I was therefore advised to return on Wednesday. On returning, I was told that the temporary facility has been closed by the police due to safety concerns for customers."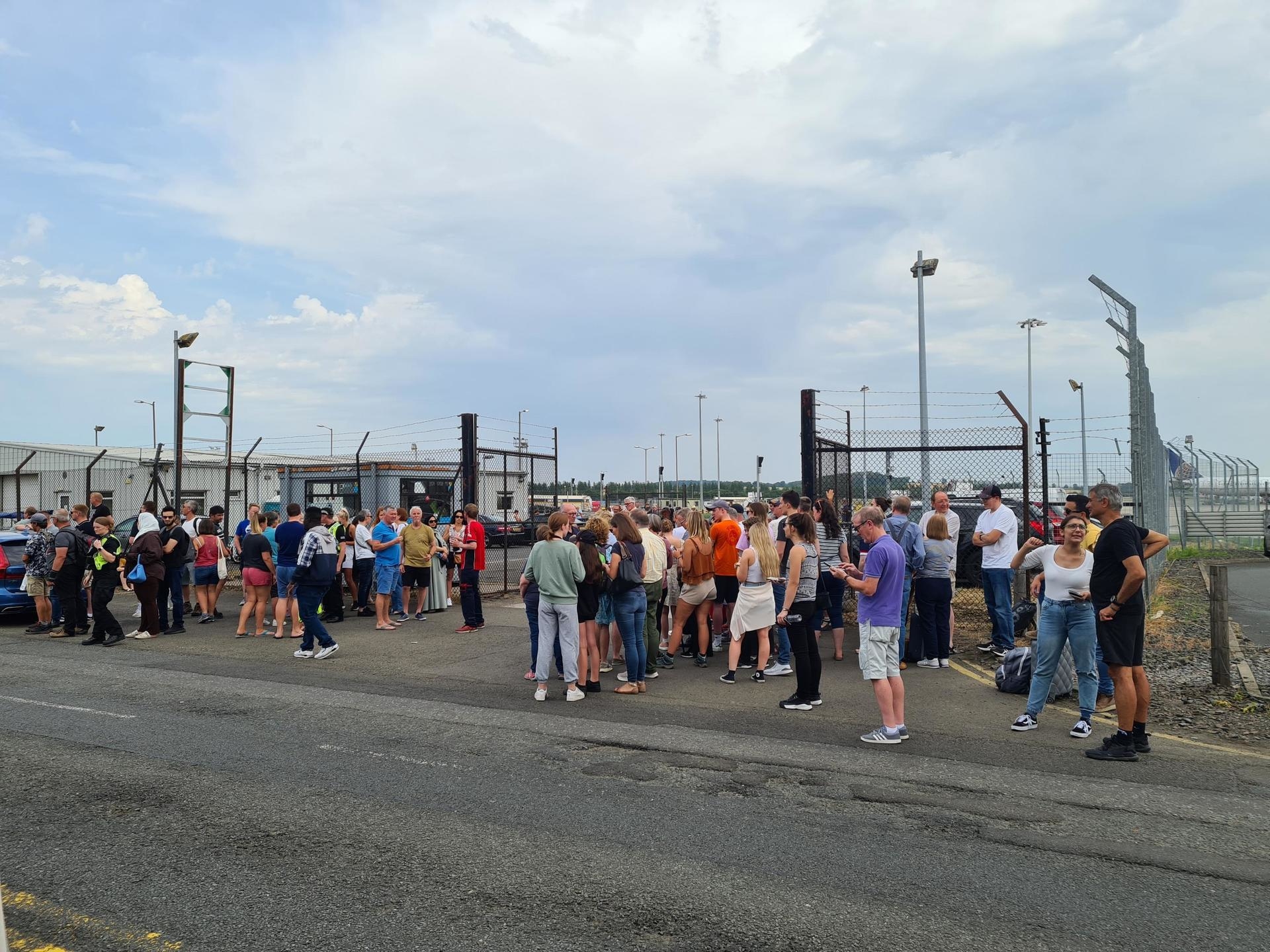 There are wider issues across the aviation industry at present, including staff shortages, increased demand for summer holidays, and thousands of cancellations which have in turn had a "knock-on effect".
Passenger Chloe Destro also spoke to STV News, after her flight to Bologna, Italy on Monday evening was delayed three times before ultimately being cancelled.
She proceeded to wait with fellow travellers by the luggage carousel for their checked-in luggage, only to be told to return on Tuesday and collect it from the temporary outdoor facility.
However she told STV News she has no idea when she will actually receive her bags.
She explained: "We arrived at 1pm and there was a crowd at the gate. It was like that all day. They are here until 4pm but no more bags are being brought here from 2.30pm. There is no timeline for our baggage."
Edinburgh Airport said that passenger baggage is the responsibility of baggage handling agents.
Swissport apologised to passengers, saying that it hoped to reunite them with their luggage as soon as possible.
A spokesperson said: "We would like to sincerely apologise to the passengers who were not able to collect their baggage at our Edinburgh Airport holding area.
"Challenging conditions at this peak travel period led to a delay transferring the baggage from the airport terminal and this was not properly communicated.
"We're working closely with our partners to reunite passengers with their baggage as soon as possible."