Hundreds of village residents in the Borders have a functioning train station for the first time in nearly 60 years.
From Monday passenger trains are stopping at Reston Station, which has been closed since 1964, after a multi-million pound reconstruction.
The station first opened in the Berwickshire village, which is home to around 200 families, in 1864 and was active for around 100 years.
And 58 years since its closure, Reston now have a rail service that will link it to Edinburgh in the north and Newcastle in the south.
Network Rail, backed by a £20m investment from the Scottish Government, completed the it's reconstruction earlier this month.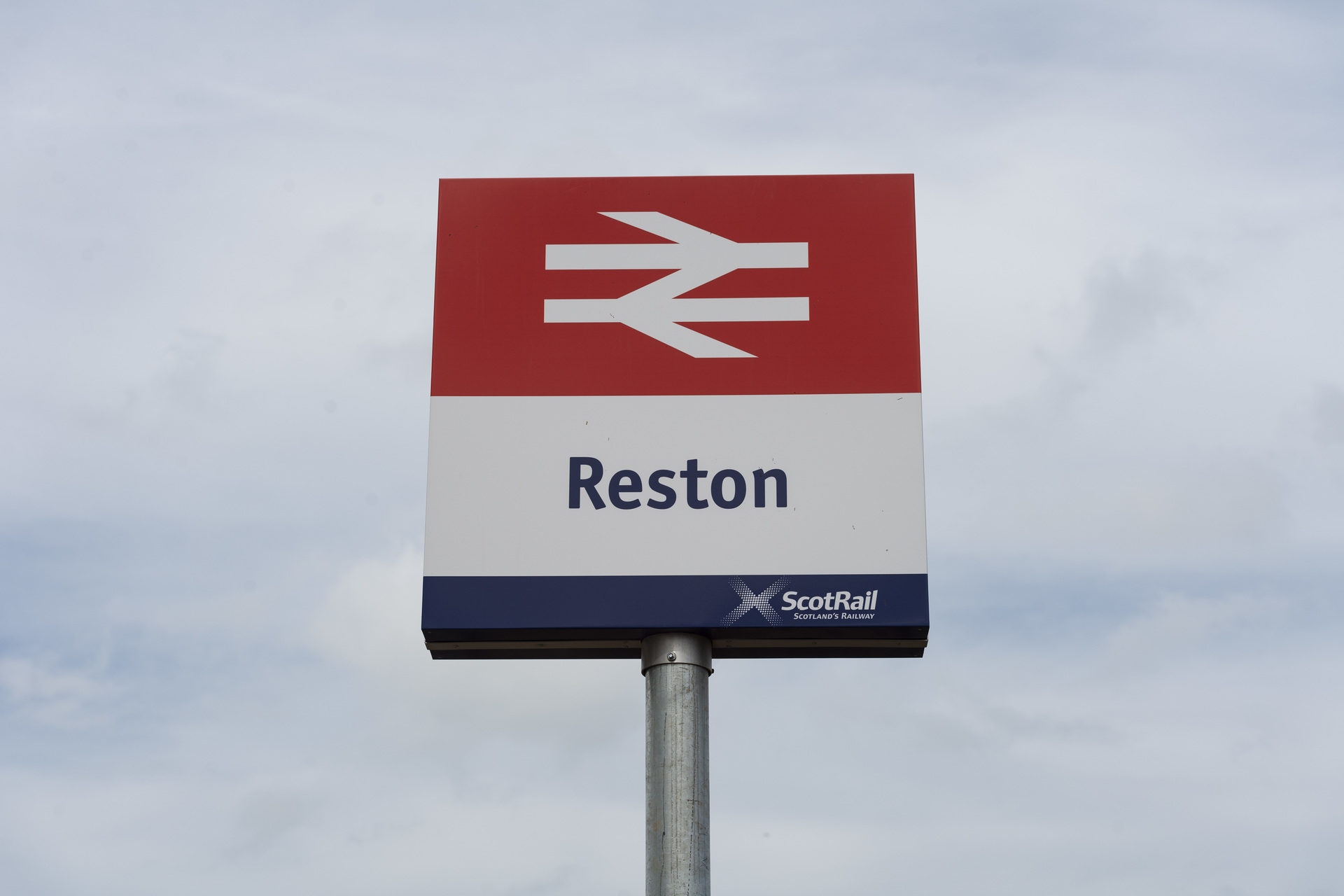 The station, which sits on the East Coast Mainline around 50 miles south of Edinburgh Waverley, boasts 270m platforms which can cater for ten carriage trains and is fully accessible.
Spanning 16 metres, the 'Ribbon' footbridge is the first structure of its type to be installed on the UK rail network.
A 70-space car park, which includes provision for blue-badge parking and electric charging points, also offers a bus stop with shelter and a designated drop-off area.
Work at the station got underway in March 2021 following a period of advance works to divert a water main which crossed the site.
As well as construction of the station, work included upgrades to the electrification and signalling equipment through the area.
A Network Rail spokesperson said: "Reston station is an investment in transport but also in our economy, communities and our environment.
"It will deliver significant benefits by enhancing the public transport network, improving active travel networks and developing economic, leisure and tourism potential.
"It will serve the village and wider Berwickshire area and will enable easy access to Edinburgh and Newcastle and onwards across the national rail network.
"As well as improving transport connectivity, it will help transform the economic outlook of the area it will serve."
Transport minister Jenny Gilruth who attended the stations opening on Monday, said, "I am delighted that work to construct the new Reston station is now completed.
"Our Programme for Government made a commitment to decarbonising Scotland's Railway and growth in rail use is an essential part of decarbonising the total transport mix.
"The £20m investment provided by the Scottish Government for Reston station and investment in other new stations is one way to make travelling by rail an easier option and enable more people to choose the sustainable transport option as an alternative to using the car.
"The new Reston station will provide a step-change in provision of public transport in the area and will help transform Reston and the surrounding communities that will benefit from the transport interchange and the improved connectivity it delivers".
Reston station was originally opened in 1864 but was closed