A campaign to name a new primary school after race-relations pioneer Saroj Lal has failed after parents and locals voted overwhelmingly against it.
Edinburgh City Council agreed that the new school in Morningside, due to open in October 2022, would instead be called 'Canaan Lane'.
Ms Lal lived and brought up her family in Morningside, before becoming one of the first BAME teachers in Edinburgh at South Morningside Primary in the 1970s.
After leaving teaching, she was at the forefront of race relations in the capital, becoming the director of Lothian Racial Equality Council in the 1980s. She died last year aged 82.
Disappointed campaigners – who previously urged parents to "be brave" in their choices – said the decision was a missed opportunity.
Ms Lal's son Vineet said: "This was a great opportunity to inspire future generations with Saroj, to mark her life and her legacy.
"Role models are very important, especially women, as there are so few who are commemorated and celebrated in public life in Edinburgh and across Scotland as a whole.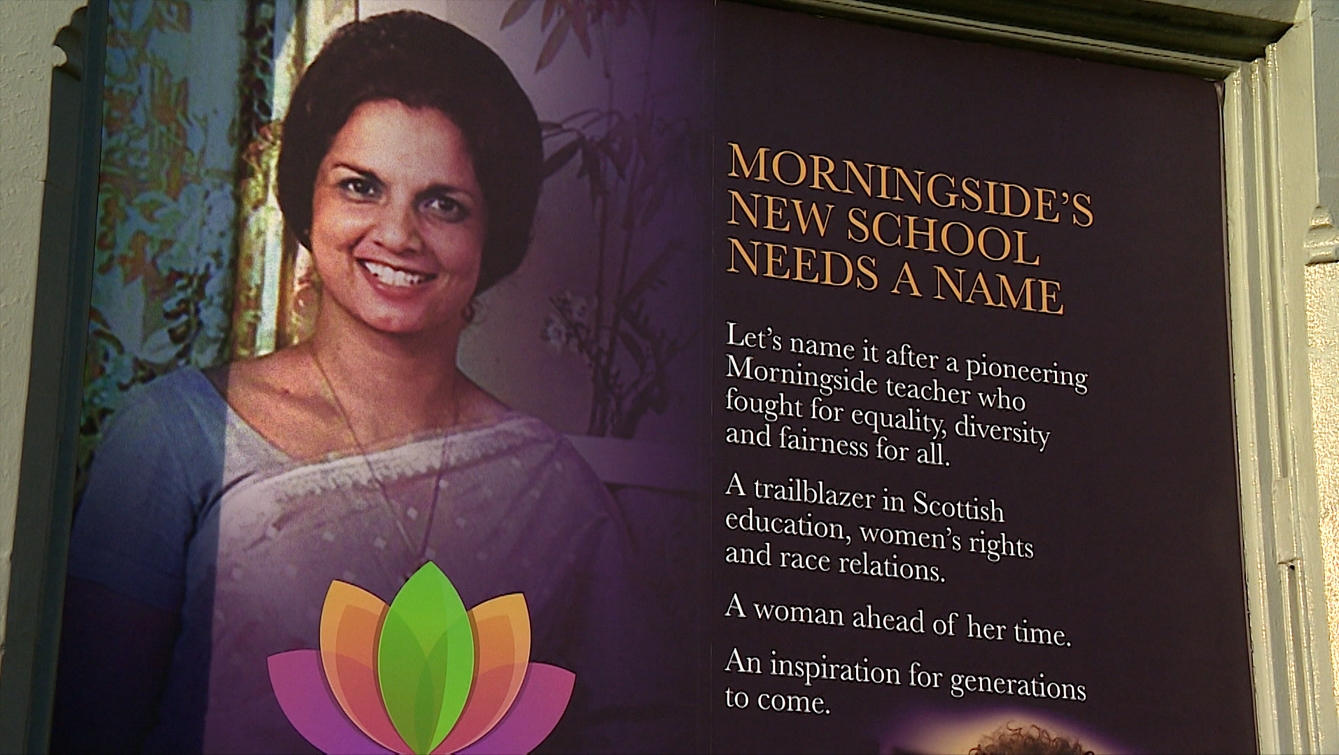 "But we have to be positive and look to the future. It's been a marvellous opportunity to tell Saroj's story, everyone knows about her trailblazing and pioneering efforts in terms of women's rights and race relations."
The consultation asked parents and locals to rank three proposed names for the new school in order of preference – Canaan Lane, North Morningside and Saroj Lal.
Edinburgh Council chiefs said Canaan Lane was "by far the most popular" choice in the survey.
Education leader Ian Perry said: "It's been an exhaustive consultation process, it's taken a lot of time to make sure everyone was consulted and happy with the process.
"I totally understand (Vineet) will be disappointed, however we commemorated Saroj in an assembly at South Morningside Primary, where her life and work was presented to the pupils.
"We've also created a Saroj Lal award for secondary school and that will be given to pupils who promote equality and diversity."
STV News is now on WhatsApp
Get all the latest news from around the country
Follow STV News
Follow STV News on WhatsApp
Scan the QR code on your mobile device for all the latest news from around the country