Pupils are being "set up to fail" by the current education system, parents of children with additional support needs have claimed.
Families protested at the grounds of Holyrood on Wednesday calling for action over what they described as "criminally underfunded" resources for children with additional support needs (ASN).
Campaigners say pupils and teachers alike are being failed by the lack of resources, which often means children are placed in mainstream education despite being assessed as right for an ASN school.
The protest was attended by Labour's shadow education secretary Pam Duncan-Glancy, who urged the Scottish Government to act on the calls from families.
Speaking at the protest, she said: "We cannot expect children to flourish in mainstream schools without the support there to help them – it is signing them up to fail.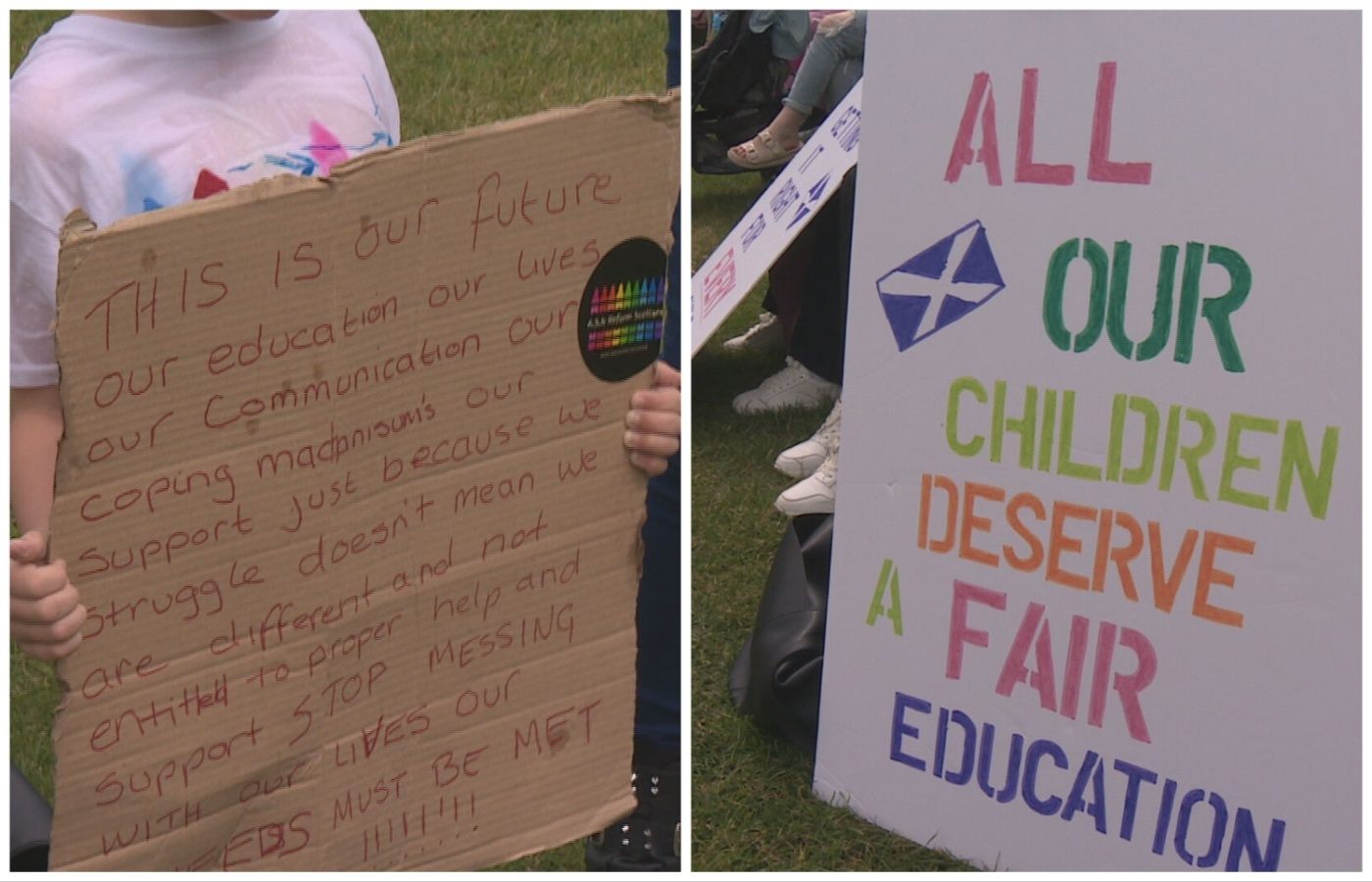 "We will not allow that to happen. Scottish Labour have your back and I will make every possible representation I can to make sure this government understands how big a problem it is."
She later told STV News it was "crucial" that parents were gathered on Wednesday and said "the government needs to listen".
She said: "For far too long children with additional support needs and disabled children in schools have been failed by this government.
"Cuts to support staff for children with additional support needs means that we're setting them up in mainstream to fail."
The Scottish Government say they recognise a "substantial" increase in the number of ASN pupils since 2010 and say funding reached a "record high" of £830m in 2021-22.
However, an education spokesperson also stated it was for local authorities to "determine the most appropriate educational provision".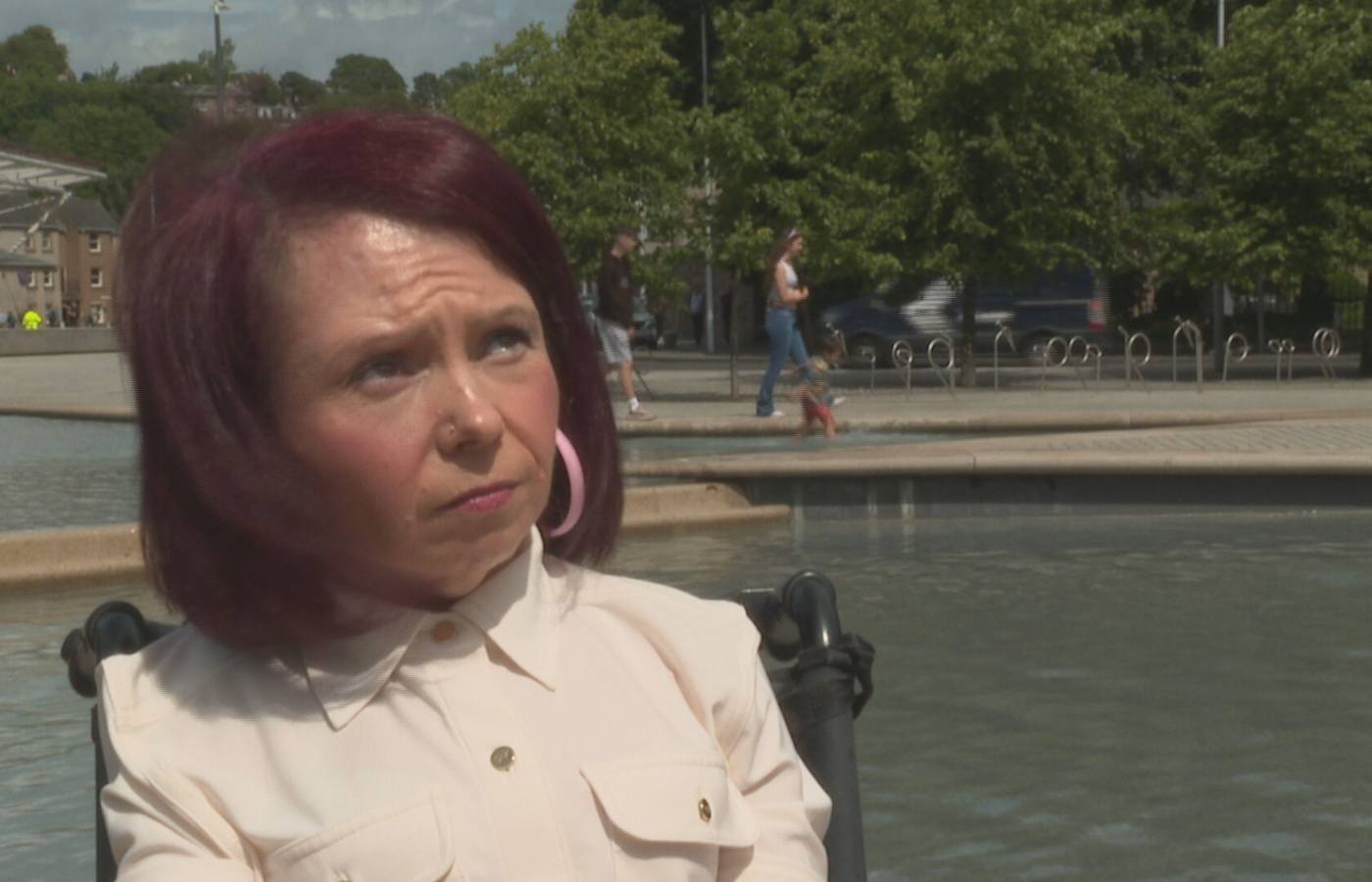 Education secretary Jenny Gilruth is set to meet with campaigners on June 28 to discuss the campaign.
Scotland only has 19 specific ASN schools, meaning parents also face a "postcode lottery" on whether their child will have access to the education setting that is right for them.
Parent Chelsea Findlay, from Lossiemouth, told STV News how she fears for the future of her son Arran, who currently attends the charity-run Ladybird Development Group nursery in the Moray town.
Speaking at the demonstration on Wednesday, she said: "Teachers are already at breaking point. They have 20 to 30 odd children to look after as it is. You then put an additional needs child in there and the whole game changes.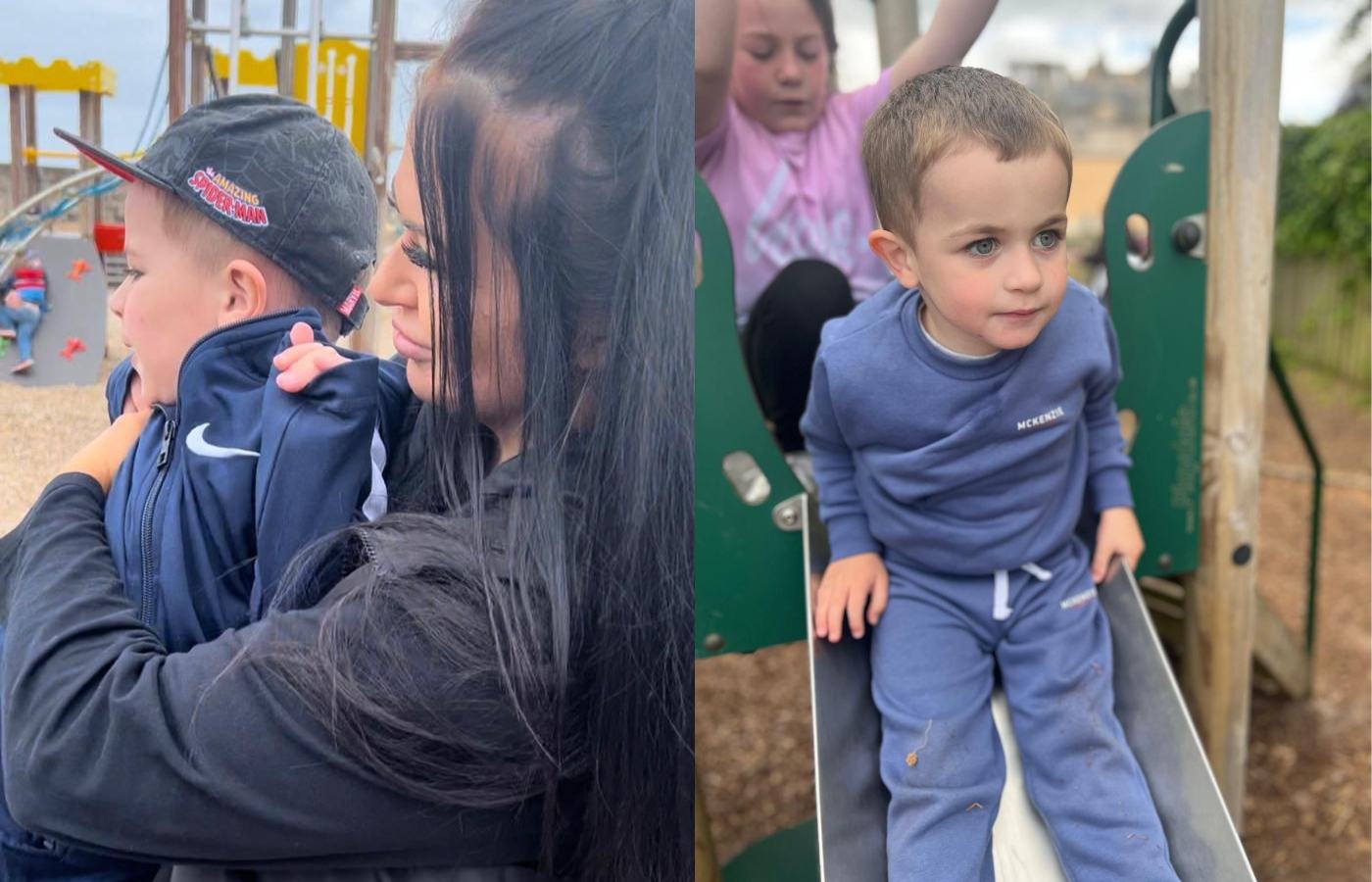 "The provisions in Moray are really, really dire. We have nothing and I just wanted to represent all parents in Moray as well as the Highlands and Islands going forward."
Scottish Conservative leader Douglas Ross, and MP for Moray, also attended the protest and met with Ms Findlay to discuss her concerns about provision his constituency.
Parent Stephanie Vavron helped organise the protest after launching a TikTok page to document life with her four-year-old son Max, who lives with autism and cerebral palsy.
She previously told STV News: "We are told that the Scottish Government's policy is 'Getting it Right for Every Child' (GIRFEC) but they are not doing that at all."
Speaking at the protest, she said: "I'm one of the lucky ones in that Max is in an additional needs which has been amazing.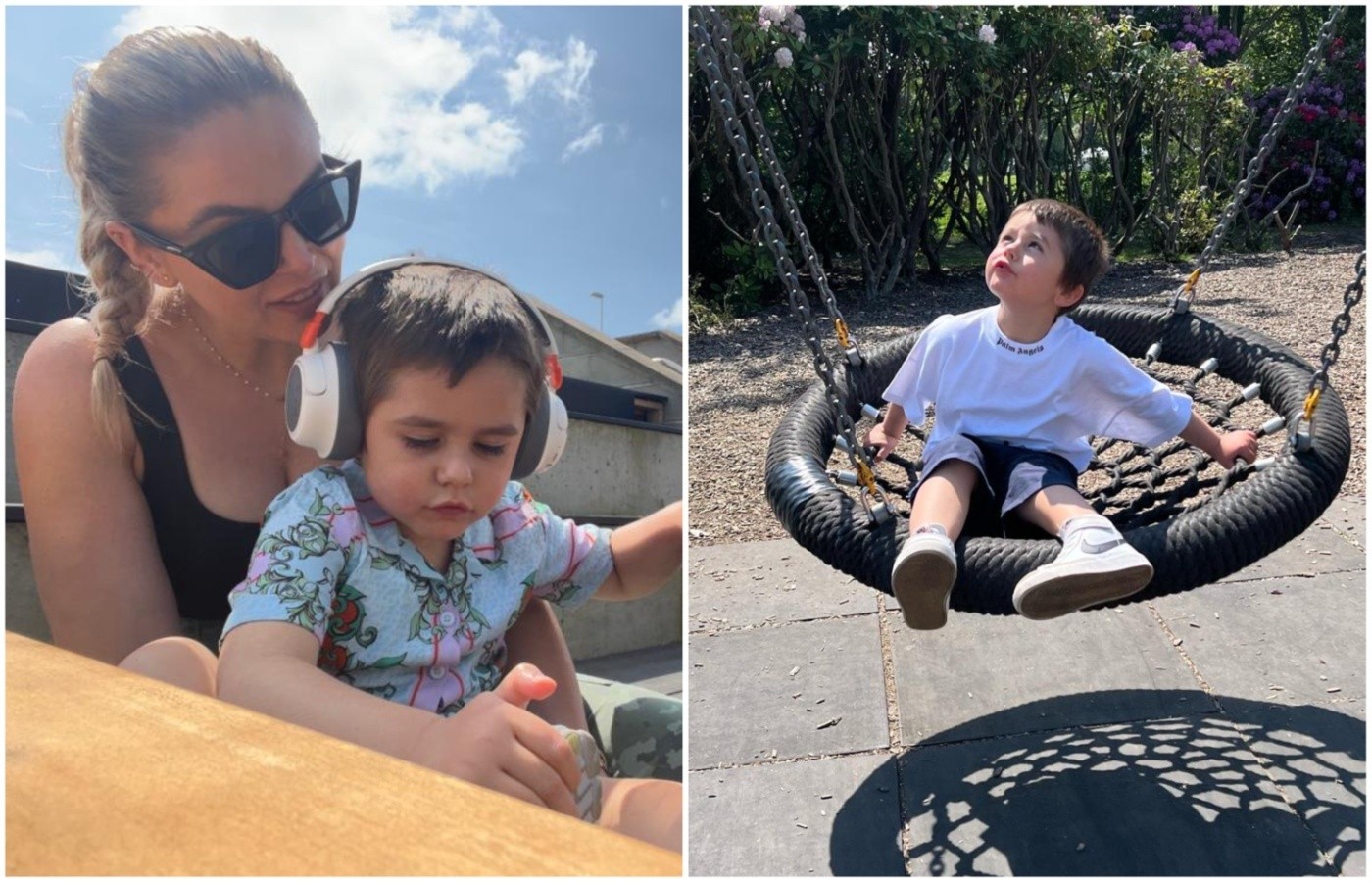 "It just shows that with the correct intervention for a child they can come on but in a mainstream setting they just cannot adapt to the needs."
Another parent attending the rally added: "You don't want to fear sending your child to school, it's one of the places where you want them to feel safe."
The calls for better ASN provision have also been backed by the country's biggest teaching union, the Educational Institute of Scotland (EIS).
A union spokesperson said: "The issue of the underfunding of ASN provision is a commonly raised concern by teachers.
"The reality is that ASN provision has been under-resourced for many years, with serious implications for young people in our schools."
The statement added: "There has been a significant decline in the number of specialist ASN staff employed in schools, while the number of young people with an identified additional support need has also increased substantially over the last few years."
A Scottish Government spokesperson said: "Spending on additional support for learning by the Scottish Government has reached a record high of £830m in 2021-22. We have also invested an additional £60m since 2019-20 (£15m per year) and provide over £11m of funding to directly support pupils with complex additional support needs and services to children and families.
"It is for local councils to determine the most appropriate educational provision, taking account of their legal responsibilities and the individual circumstances the children and young people in their care.
"However, the Scottish Government takes our commitment to pupils with additional support needs very seriously, and the education secretary has arranged to meet ASN Reform Scotland to discuss their concerns in more detail."