A paraglider who almost lost his foot in a serious accident has been reunited with his rescuers to say 'thank you'.
Rafal Eichelkraut now wants to become a mountain rescuer himself "to pay a debt" to those who rushed to his aid.
He suffered the injury while trying to launch his paraglider in Fife's Lomond Hills as lockdown eased in summer 2020.
But just as he was about to take to the air, he twisted his leg, slipped and fell into a gully.
He hit his foot off a large rock, leaving him in agony with an open fracture to his left ankle joint.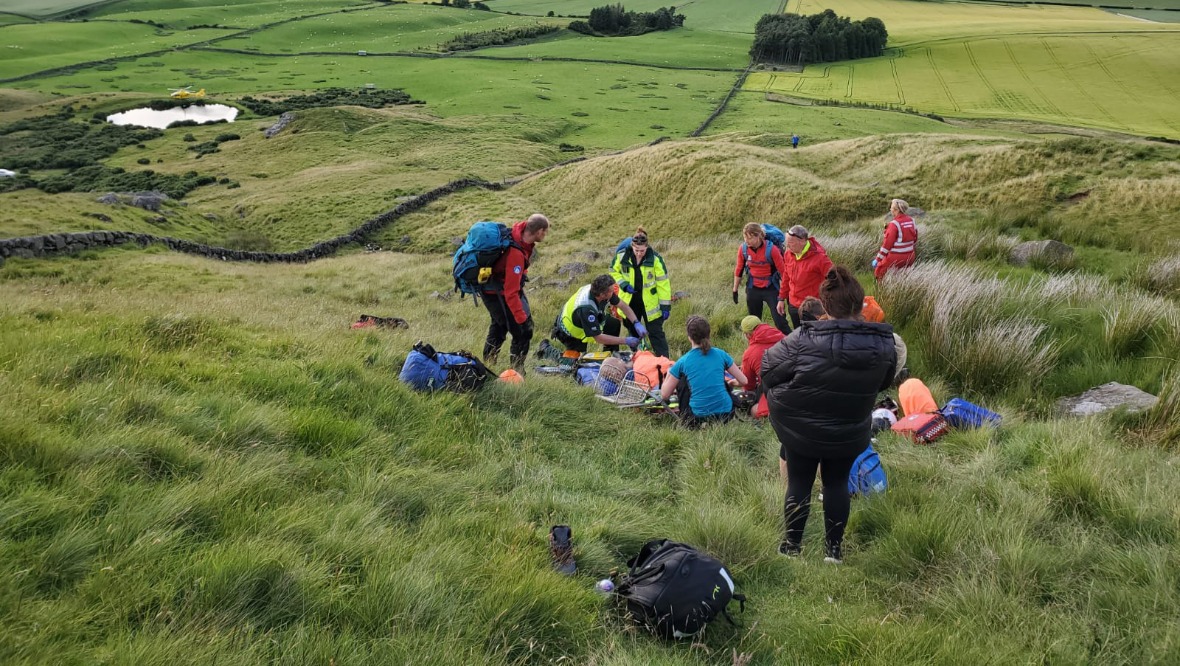 Volunteers from Ochils Mountain Rescue scrambled to the scene before Rafal was airlifted to hospital.
Doctors managed to save his foot, and he is now back doing the adventurous hobbies he loves.
Rafal recently had an emotional reunion with his rescuers at the Ochils MRT base near Alloa.
He said saying thank you "is just not enough" – so he's now considering joining the team himself.
He told Scotland Tonight: "I thought that would be my duty – to pay a debt. I'm going to do my best to join the crew.
"The reunion was very important and emotional for me because I feel extremely grateful.
"These guys are volunteers, they could be sitting with their family, doing things everyone does.
"Instead, they decide to spend their spare time saving other people in the mountains and hills."
Ochils MRT volunteer Fiona Horsfield, a GP, was among those who helped Rafal that day.
"When we arrived, fortunately the air ambulance was already there, and they'd packaged him by dressing the wound and getting him to a comfortable position so we could then get him off the hill," she said.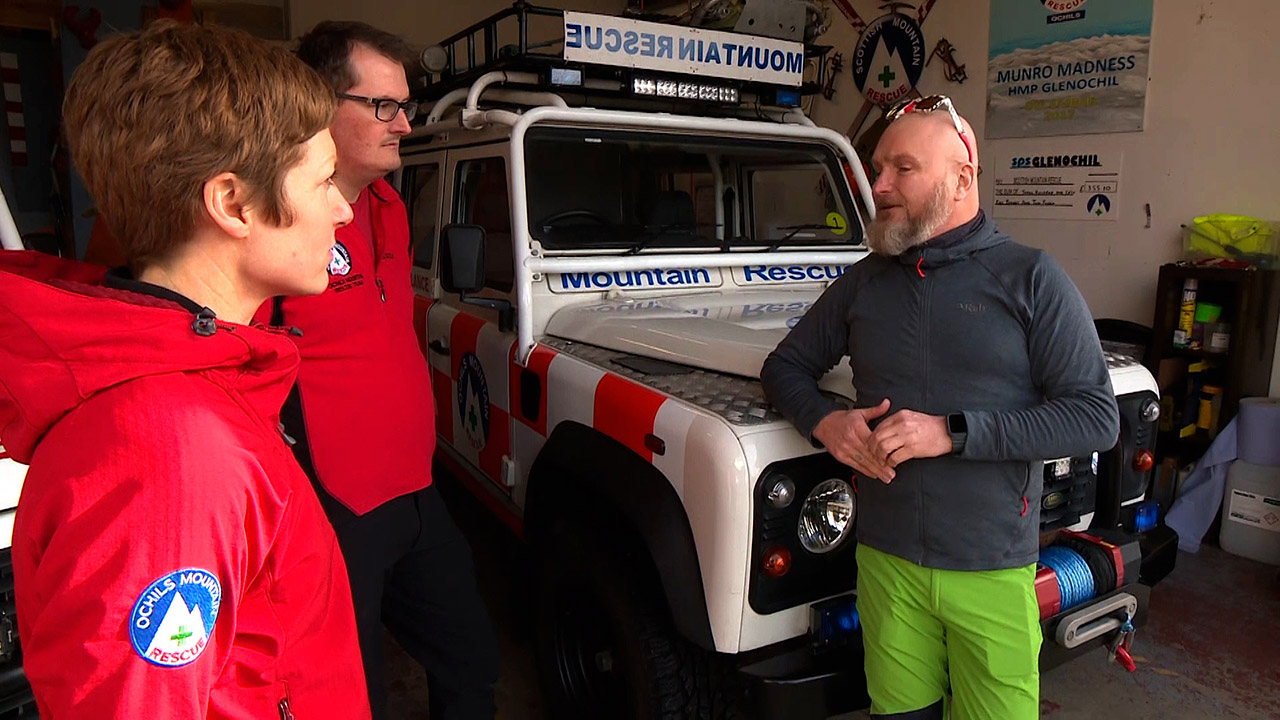 "He'd had some horrendous injuries, and quite a lot of medication to keep him comfortable.
"It needed a lot of chat to keep him conscious, explain what we were doing, try to reassure him about what the plan was."
Rafal hasn't stopped seeking out adventure, but stresses the importance of putting safety first.
He said: "Mountains and nature can be scary. I encourage people to do what they love, but just be careful, mindful, and be prepared. That's the most important thing."