A woman whose mum died from pancreatic cancer after being misdiagnosed with type-one diabetes has told of her anger.
Laura Johnson's mum, Morag, died just 17 days after doctors eventually discovered the disease.
The family struggled to cope with their shock, but were consoled by their mum in her final days.
Laura, from Falkirk, told STV News: "We were angry and upset that there had been a misdiagnosis.
"Mum said 'don't waste your energy, I've had a lovely life'. We'd lost my dad in 2006 and she said to us, 'I'm ready to go to him, he'll be there for me'.
"She said 'stick together as a family and remember me, remember the happy times, don't dwell on the sadness'."
Morag had been to see her GP after experiencing stomach and back pain.
They initially told her it was type-one diabetes and she was prescribed insulin injections and told to follow a strict diet.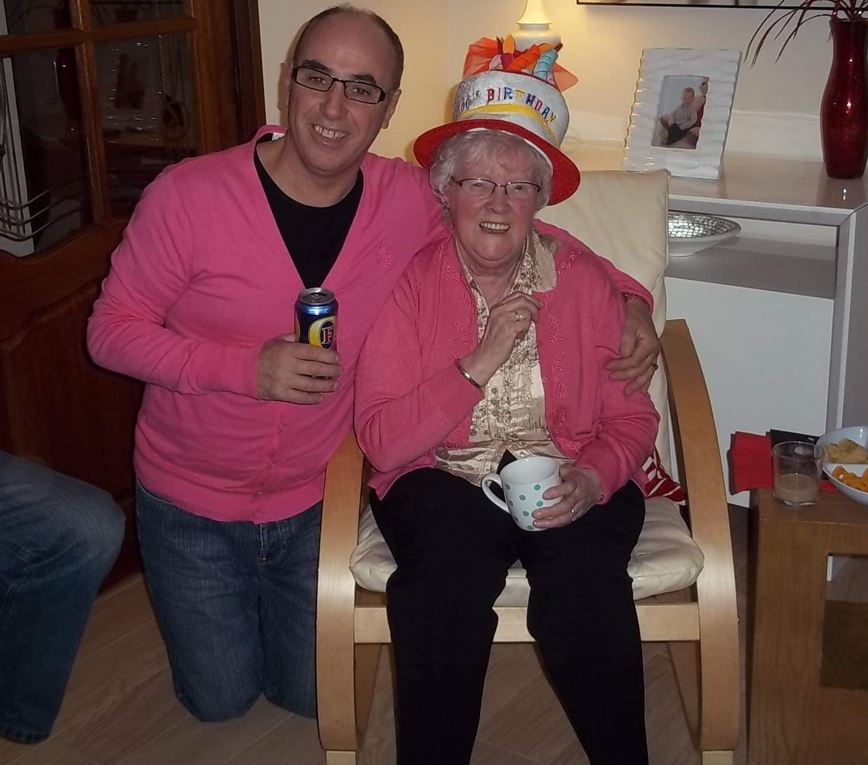 Despite this, her blood sugar levels remained extremely high, and she lost about three stone in four months.  
She was eventually admitted to hospital and, after various tests, diagnosed with pancreatic cancer, but it was too late and she died shortly after.
Research by Surrey University, alongside Pancreatic Cancer Action and Oxford University, has shown that people with the illness can often be misdiagnosed.
It found that if pancreatic cancer was spotted at an earlier stage, when symptoms began, around 3000 lives could have been saved.
Dr Agnieszka Lemanska, from Surrey University, said: "We're hoping that this sort of information, the understanding of the pattern in weight loss and glucose levels, might help clinicians flag people who might be at risk of pancreatic cancer."
Ali Stunt, founder and CEO of Pancreatic Cancer Action, was diagnosed with diabetes a year before learning she had cancer.
She said: "I was lucky to be diagnosed in time for surgery and 'beat the odds', but sadly this is not the case for everyone
"Symptoms for pancreatic cancer are ambiguous and difficult for clinicians to diagnose; it was originally thought I had gallstones."
What to look out for
Symptoms of pancreatic cancer include:
The whites of your eyes or your skin turn yellow (jaundice), and you may also have itchy skin, darker pee and paler poo than usual
Loss of appetite or losing weight without trying to
Feeling tired or having no energy
A high temperature, or feeling hot or shivery
Other symptoms can affect your digestion, such as:
Feeling or being sick
Diarrhoea or constipation, or other changes in your poo
Pain at the top part of your tummy and your back, which may feel worse when you're eating or lying down and better when you lean forward
Symptoms of indigestion, such as feeling bloated
Source: NHS
STV News is now on WhatsApp
Get all the latest news from around the country
Follow STV News
Follow STV News on WhatsApp
Scan the QR code on your mobile device for all the latest news from around the country