A paddleboarder was hauled aboard a lifeboat on Saturday, after high winds blew her more than two miles out to sea.
Alarm was raised at around 12.30pm, after multiple 999 calls from concerned onlookers reported the woman "drifting perilously" off the coast of Kingsbarns.
Two lifeboats were immediately dispatched by Anstruther RNLI, with the D-class inshore lifeboat searching St Andrews Bay.
A UK Coastguard search and rescue helicopter was also deployed from Prestwick airport to help find the white paddleboard among white horse waves.
An eagle-eyed volunteer crew member eventually spotted the paddleboarder clinging desperately to her board.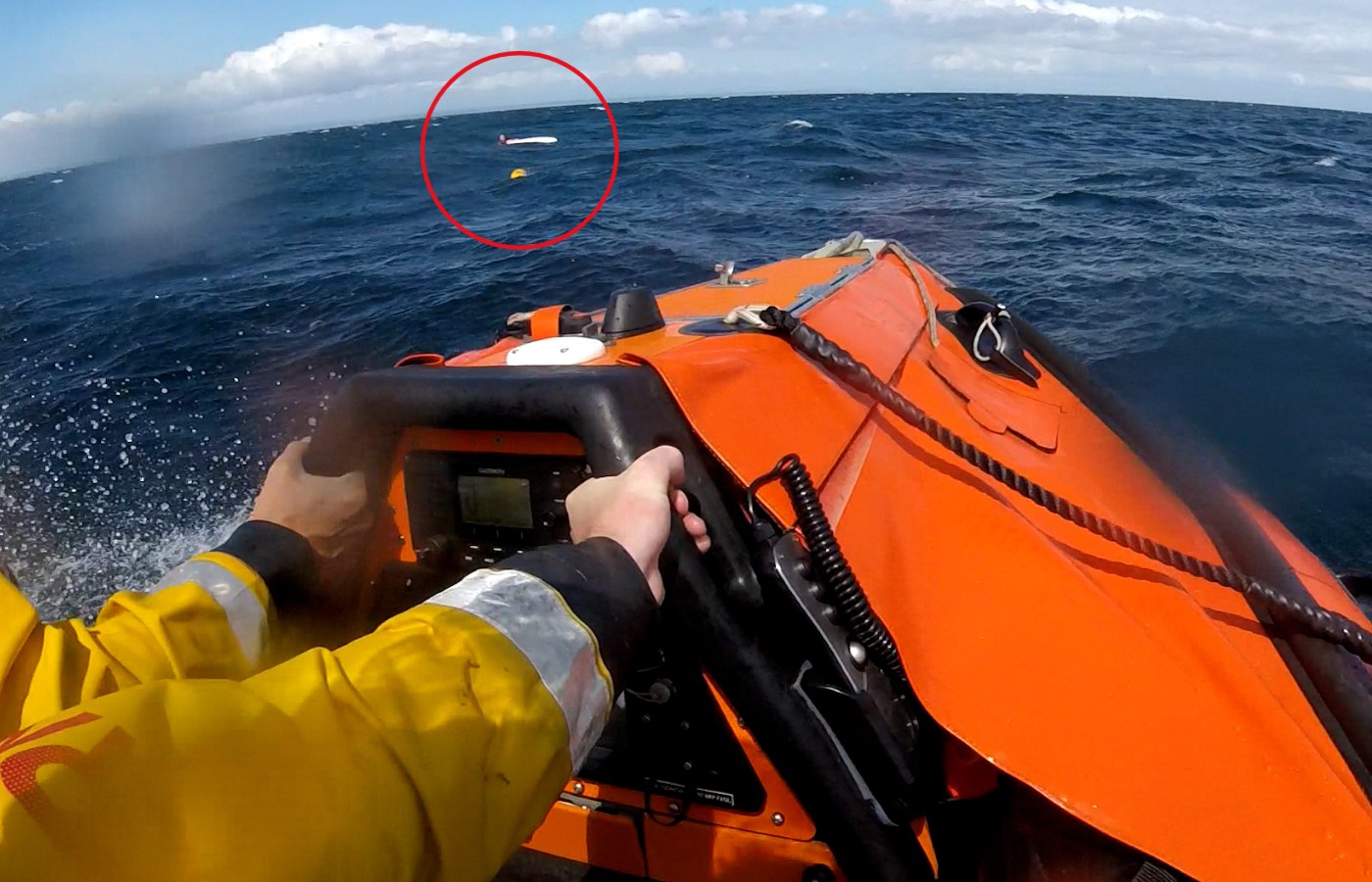 The woman was helped on to the lifeboat and then transferred to an all-weather lifeboat, which took her to Anstruther Harbour.
Volunteer Louis McNaught was the one who first spotted her, leading to the safe rescue.
He said: "With strong gusts blowing the paddleboarder over two miles from the first reported location, it was down to the quick thinking of the multiple 999 callers who got vital help to the person in need.
"We urge anyone who spots someone in difficulty to do the same and dial 999 and ask for the Coastguard."
Lifeboat crews have warned those heading out onto the water on boards to take all safety precautions, including wearing flotation devices, and bear wind conditions in mind.