A photographer has captured the moment paddle boarders got up close and personal with a rare sei whale near Edinburgh.
Photographer Ken Thomas rushed to Portobello beach at Joppa after hearing a sei whale had been spotted.
He managed to catch a glimpse of the elusive animal and capture some photographs showing the whale close to some paddle boarders.
"There were posts about the whale being the area, with some people saying it had been there for about a week," he told STV News.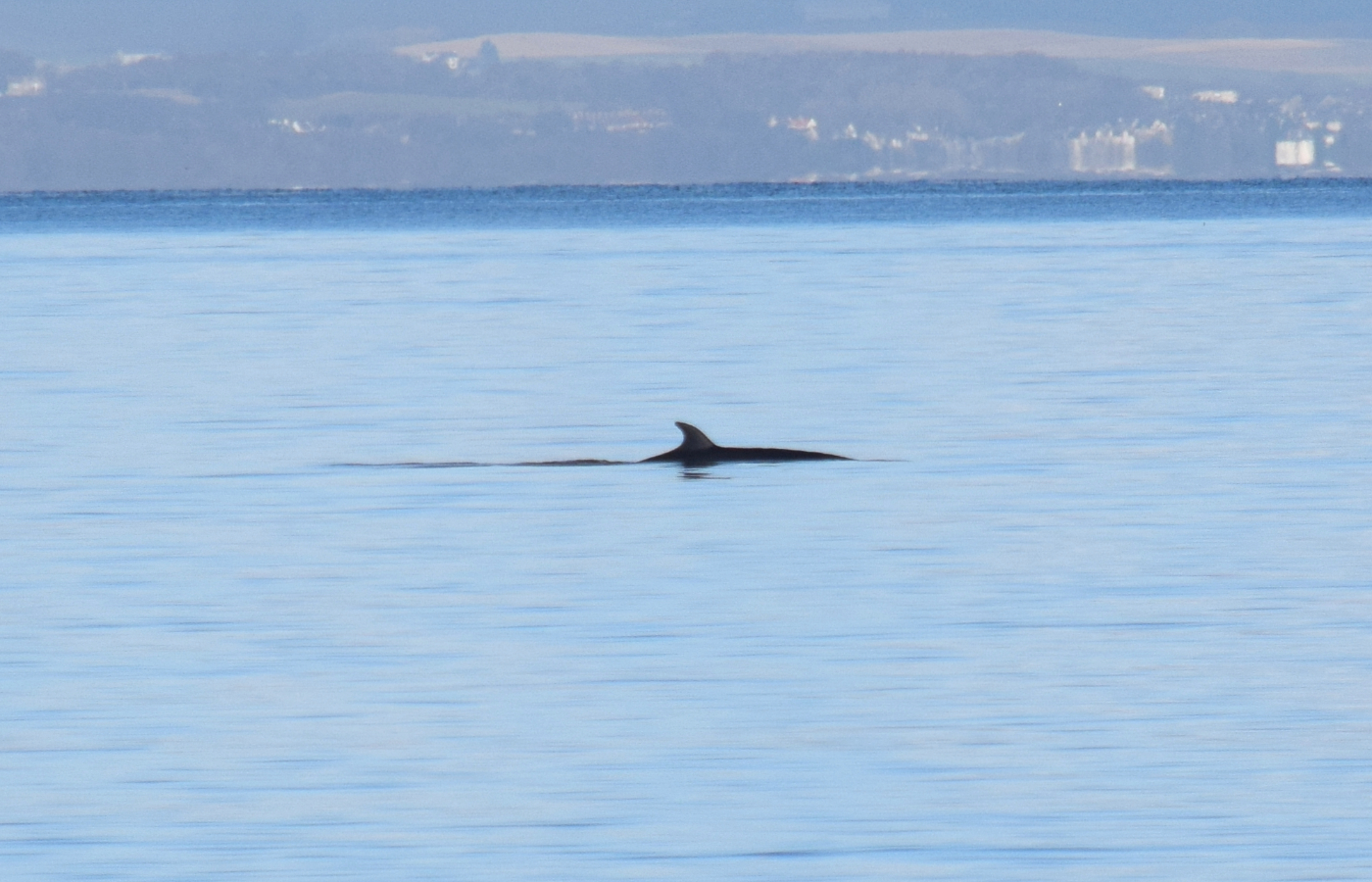 "I went on Friday and Saturday but didn't manage to spot it. I went again on Sunday and the conditions were perfect.
"The sei whale was surfacing every ten to 15 minutes, and it was hard to know where it was going to surface but I was able to get some pictures.
"It's the first time I've seen a sei whale so I'm really excited about it. They're rare animals, and seeing it so close to home was great."
This sighting comes after a sei whale washed up on a South Queensferry beach in October during Storm Babet.
Despite efforts to save it, the whale unfortunately died.
Mr Thomas said that this sei whale seemed "quite happy" as he watched it swim at Joppa.
However, he did add that there are some people in the group who are concerned about the whale.
Lyndsay McNeill, of the Firth of Forth Whale and Dolphin Facebook group, said the sighting is surprising.
"Their normal habitat is deeper water in the Atlantic and it's very unusual to have one here in shallower waters.
"One first appeared here in 2021 and was beached and one in October this year had the same fate.
"They are a long way from home and their usual prey of squid in deep waters. Hopefully this one will be ok."
Sei whales are the third largest whales in the world as well as being one of the fastest.
Their numbers have unfortunately diminished drastically and are now an internationally protected species.
STV News is now on WhatsApp
Get all the latest news from around the country
Follow STV News
Follow STV News on WhatsApp
Scan the QR code on your mobile device for all the latest news from around the country