A woman has been banned from owning more than one dog for five years after failing to look after her pets properly.
Debbie Ballantine-Brown, 53, was charged following an investigation by the Scottish SPCA.
The animal welfare charity sprung into action following a report from a concerned member of the public.
Inspectors said Ballantine-Brown's two Weimaraner dogs – Buckley and Ember – were found "emaciated".
The dogs' ribs and pelvis were clearly visible, and both were found severely underweight.
Buckley was 15.7kg when he should have been more than 20kg, while Ember weighed 20kg when she should have been more than 26kg.
The pair gained weight rapidly once they were taken into the care of the Scottish SPCA.
On further investigation it was found that Ember had not seen a vet at all despite her "terrible" condition and Buckley had not been examined since October 2018.
Buckley can now be rehomed, however Ember had to be put to sleep due to age-related health complaints before the case came to trial.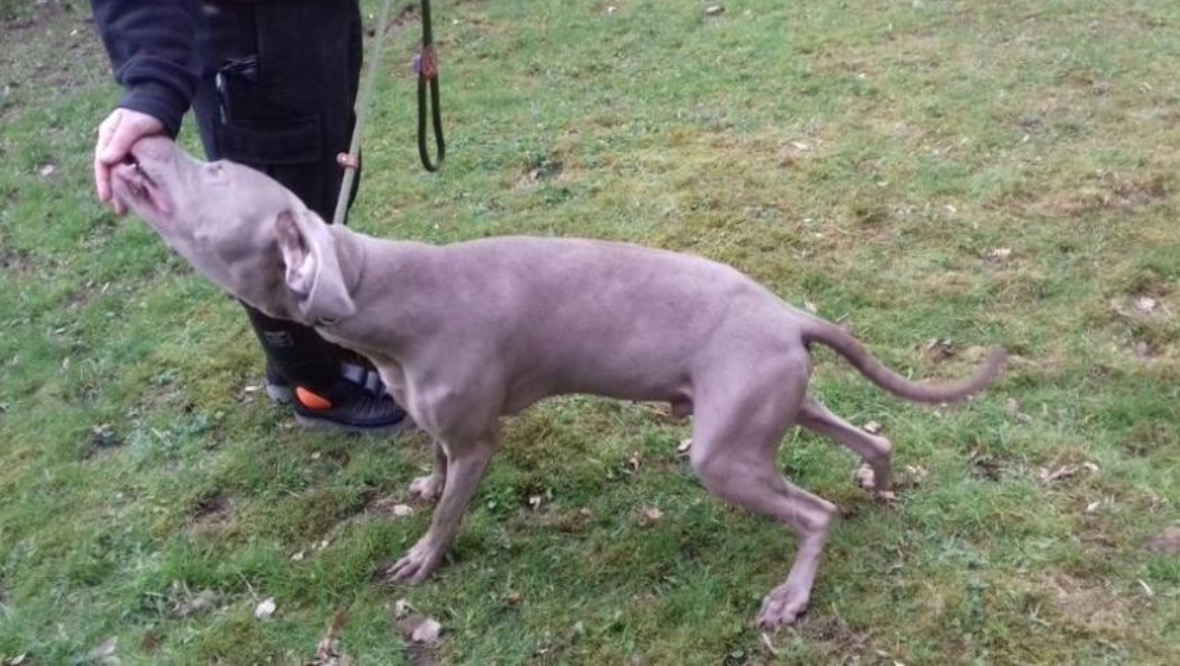 Ballantine-Brown, from Mayfield in Midlothian, was accused of failing to provide suitable veterinary treatment for the dogs between January 1 and February 26, 2019.
On Tuesday at Edinburgh Sheriff Court she was found guilty of causing unnecessary suffering to her pets. The case against her daughter, Megan Hollingsworth, was found not proven.
Scottish SPCA inspector Fiona Thorburn said: "We're pleased that a ban on keeping multiple dogs has been issued and hope Ballantine-Brown will carefully consider her ability to look after any animal in the future.
"We are glad a deprivation order has been issued for Buckley and he can now find the loving home he deserves after spending 22 months in our care."
If you have any concerns about animals in your area, call the Scottish SPCA's confidential helpline on 03000 999 999.