A "vulnerable" new penguin chick has been born at Blair Drummond Safari Park.
After a 40-day incubation period, a Humboldt penguin chick named Sunny hatched on April 19, weighing in at a little under 150 grams.
Sunny was born to penguin parents Sheldon and Freckles, and has already grown to be around three kilograms.
Humboldt penguins are medium-sized penguins that live along the coasts of Peru and Chile.
They are excellent swimmers, capable of moving through the water at speeds of up to 20mph, and can also dive up to 150 feet underwater.
The Stirling safari park said: "Sunny, still sporting some fluffy grey feathers, has already captured the hearts of the park's keepers.
"The gender of this little bundle of joy currently remains a mystery, but Sunny's name reflects the cheer they have already brought to the team."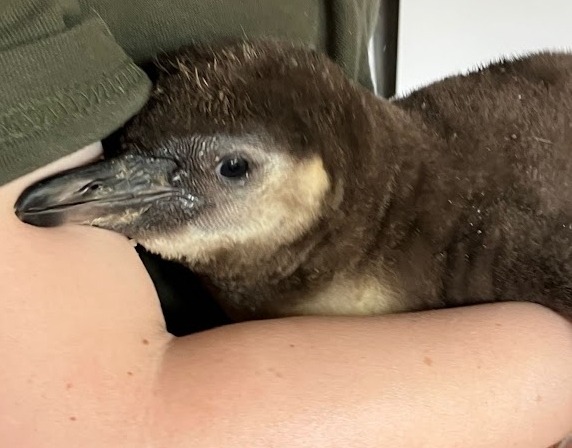 In the wild, Humboldt penguins are currently classed as vulnerable on the IUCN red list, meaning they are facing a high risk of extinction in the wild.
The population is undergoing a major decline – with overfishing, rising sea temperatures, and habitat loss considered to be the main threats to their survival.
In the coming months, Sunny will gradually begin to explore the penguin habitat at Blair Drummond – but for now, the chick is spending all their time in the nest box.