A teenage mother from Fife faces being forced to travel 2000 miles during lockdown after a judge ruled her baby should be returned to Malta.
Leigha Collins, 18, and her two sons came to Scotland last December after her relationship with ex-partner Kyle Borg, 19, broke down amid her allegations of violence.
Judge Lord Brailsford has decided the couple's one-year-old son Hayes is to be sent back to the Mediterranean island where he was born.
The baby – who must return by June 5 – is expected to travel with his mum from her parents' home in Kinghorn to London on Tuesday for the only available flight.
If he is not returned, then he could be removed from his mother's care by the authorities. If Ms Collins does go to Malta, she would have to leave behind her two-year-old son Alfie.
She told STV News: "I'm scared for me and I'm scared for Hayes. It's a horrible feeling.
"I've been having panic attacks because of all this. My parents are so stressed out. I'm stressed out and my friends are worried for me. Everyone's scared."
Ms Collins left Malta after telling police she had been assaulted by Mr Borg, who then launched legal action at the Court of Session in Edinburgh seeking the return of Hayes, who is a UK citizen.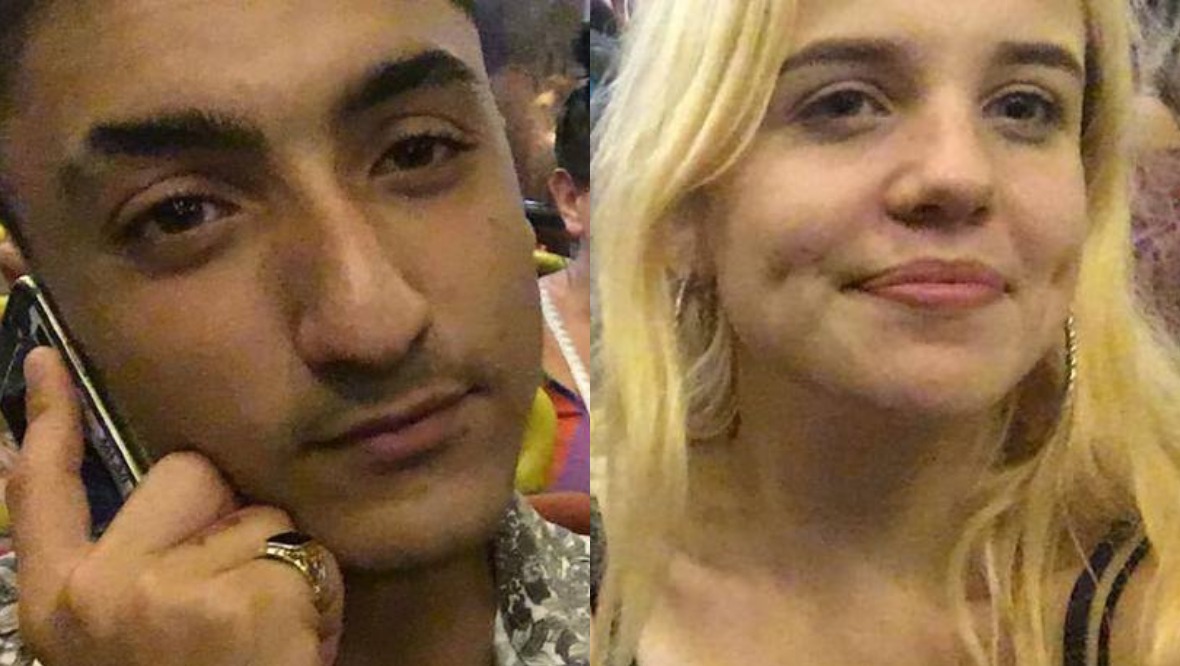 John Lambert, a professor in infectious diseases at University College Dublin, testified to the court that it would be "reckless" to order Ms Collins and her son to travel due to the risk of coronavirus.
He told STV News: "I think it's an unacceptable risk to both the mother and the child at this time."

Lockdown law states that people should fulfil legal obligations such as court orders but Professor Lambert urged the family to listen to public health officials, adding: "I would not follow what I consider to be a not responsible court order. At the present time, it's not safe in my opinion for either the mother or the child to travel."
The court heard Ms Collins left Malta after calling police to say she had been assaulted by Mr Borg.
However, Lord Brailsford said "criminal activity [by Kyle Borg] has not been proven and it may be that the matter is before the Maltese courts, but I do not consider that I can make anything in all candour about a criminal charge which is subject to due process of law".
Lawyers for Ms Collins argued her enforced return would be contrary to the 1980 Hague Convention — an international treaty used to return children taken by a parent from one country to another.
They said she would be put at "grave risk" and in an "intolerable situation" — but this was rejected by the judge because the case relates to Hayes, not her.
In his findings, he said: "It is perfectly clear that the intolerable situation she refers to, is her own circumstances. Now that may well be the case. I don't need to judge that, but it is not the situation so far as the child is concerned."
In response to Lord Brailsford's comment, she said: "It was like, oh it's okay if she gets hurt as long as the child doesn't. That's exactly how I took it."
On Thursday [May 28], the family's MSP Alex Rowley raised the case with Nicola Sturgeon at First Minister's Questions. She said: "I sympathise with the consequences but it would be completely wrong of me to interfere with the process."
But Mr Rowley believes the health risk to Ms Collins and Hayes should cause the Scottish Government to find a way to prevent them from travelling.
He said: "I accept that when it comes to the law they can't start telling the judges or the courts what to do, but they can surely step in when a young 18-year-old from Fife and her baby are being put at risk.
"I don't think this judge has implemented the spirit of the Hague Convention because I don't think it is there to force a young child and a young woman into the dangers that they could be possibly being put into.
"That's the case I have made to the Scottish Government. I have said that I don't believe it is safe for my constituent and her baby to travel at this time when we have a global pandemic; a virus that is killing thousands and thousands around the world.
"It's just not right and I don't think the court has taken that into consideration at all."
Ms Collins's parents Dougie and Cerry owned a bar in Malta for four years but are now back in Scotland.
Mrs Collins said: "We don't know what to do, we have tried everything. Our last hope is for Nicola Sturgeon to help us."