Mourners lined the streets in tribute to a "happy, bubbly, intelligent little boy" who was killed in a crash in Edinburgh.
Xander Irvine's funeral cortege passed through Morningside Road on Thursday ahead of the three-year-old's private service and burial at Morningside Cemetery.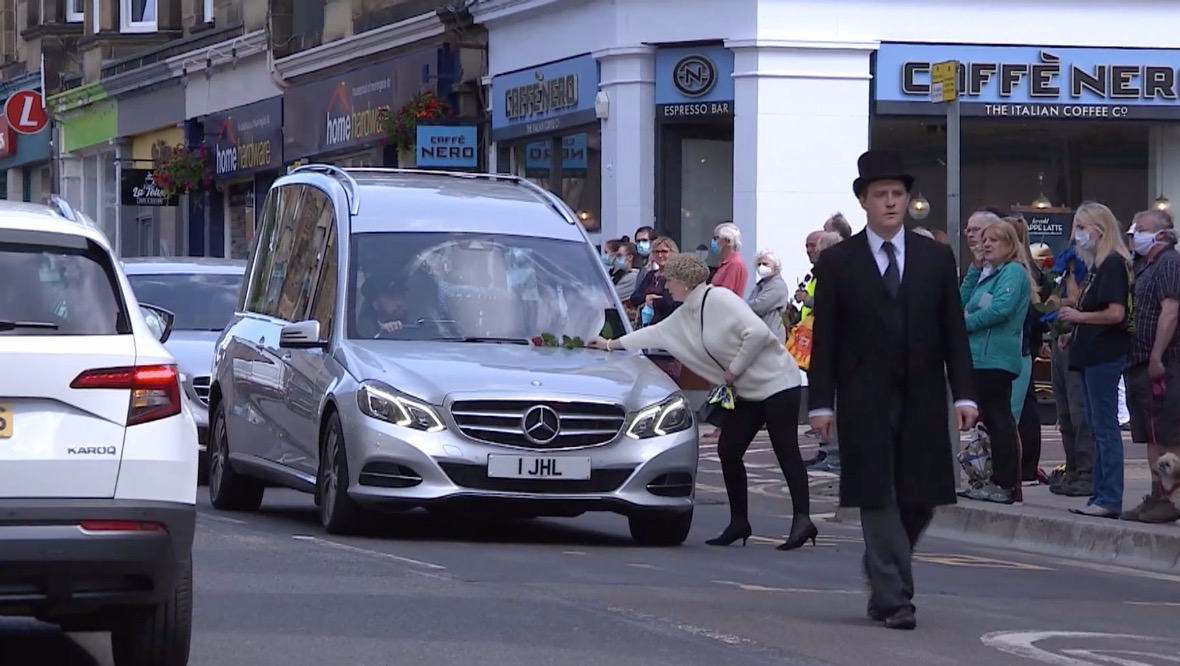 The toddler's family had asked for as many people as possible from local homes and businesses to line the street to say their goodbyes.
Florist Quate & Co handed out 400 roses to those who had gathered so they could be placed on the hearse as it passed.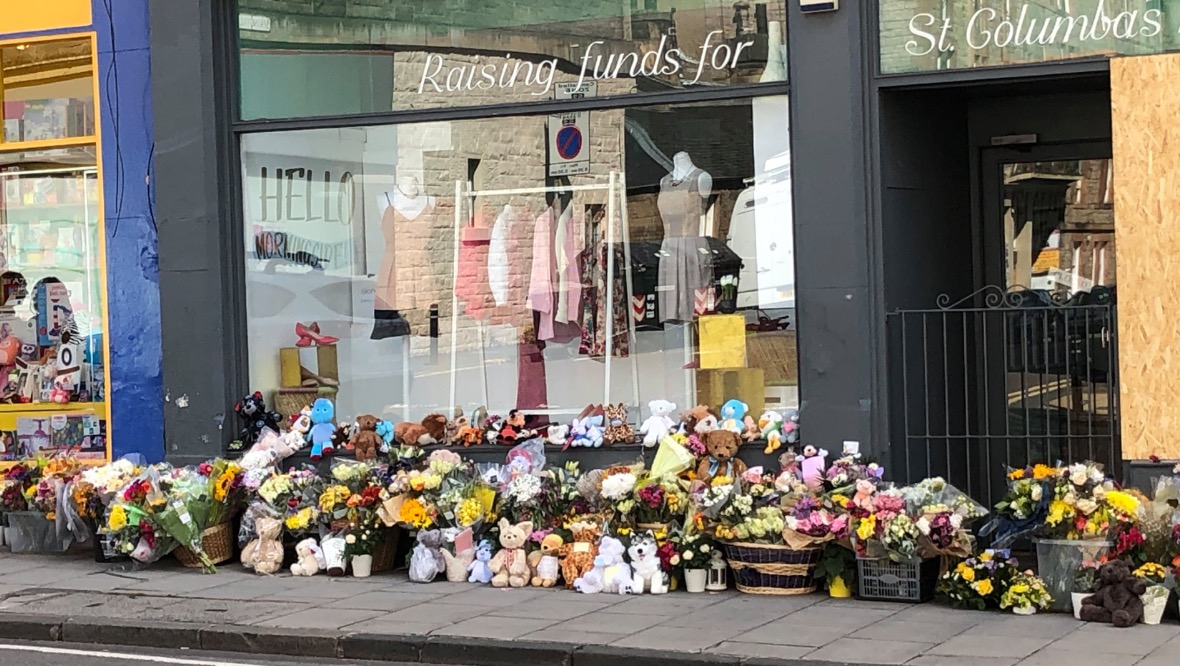 Flowers and teddies have also been left on the street in tribute to the toddler.
Xander suffered fatal injuries after a car mounted a pavement and careered into a shop in Morningside Road last Tuesday afternoon.
His 37-year-old mother was also injured in the crash but was released from hospital.
The driver of the red Kia, a 91-year-old woman, was uninjured.
In a statement released through Police Scotland, Xander's family described him as "real chatterbox who just loved books, playing with all sorts of vehicles and his Lego".
Parents Victoria and Paul said there were "devastated and feel as if their hearts have been ripped out".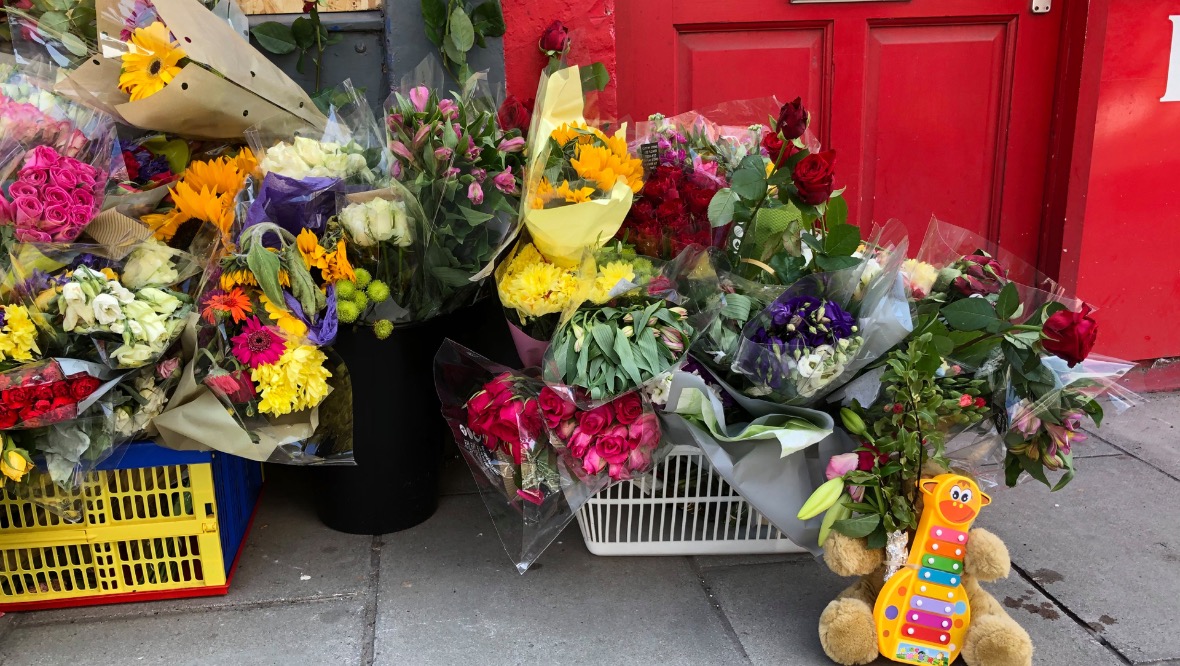 The toddler's family thanked members of the public and the emergency services for their help at the scene of the accident.
A fundraiser has been set up for Xander's family, with more than £25,000 raised so far.
If you wish to donate, click here.