An animal rescue centre in North Lanarkshire has joined forces with two American comedians to put on a quirky comedy show with a twist at the Edinburgh Fringe.
Comedians Charlie Sosnick and Michael Kandel launched their show, "Petting Zoo Comedy" in New York around four years ago, working with a local nature centre on Long Island.
Each night, Charlie and Michael pick three different comedians to come on stage with them to perform individual comedy sets while holding a live animal.
Michael said: "When we were starting off in New York, we were nobodys.
"We wanted to do a good show that people would come to and we weren't exactly draws ourselves so we figured we needed a hook."
After the success of their show in the US, the pair decided to bring their act to the Edinburgh Fringe and contacted Reptizoo Encounters, a non-profit animal rescue centre in Motherwell, to help them stage performances in the capital.
Charlie said: "Once we started doing the show we really knew who to look for bringing it to the Fringe, so that really helped us know what to look for in Dani here, the positivity and the energy and the care for the animals."
Danielle Jordan, director of Reptizoo Encounters, said: "I was contacted last year about this show and (at first) I thought it was a joke and then I looked into it and I thought wow this is really interesting.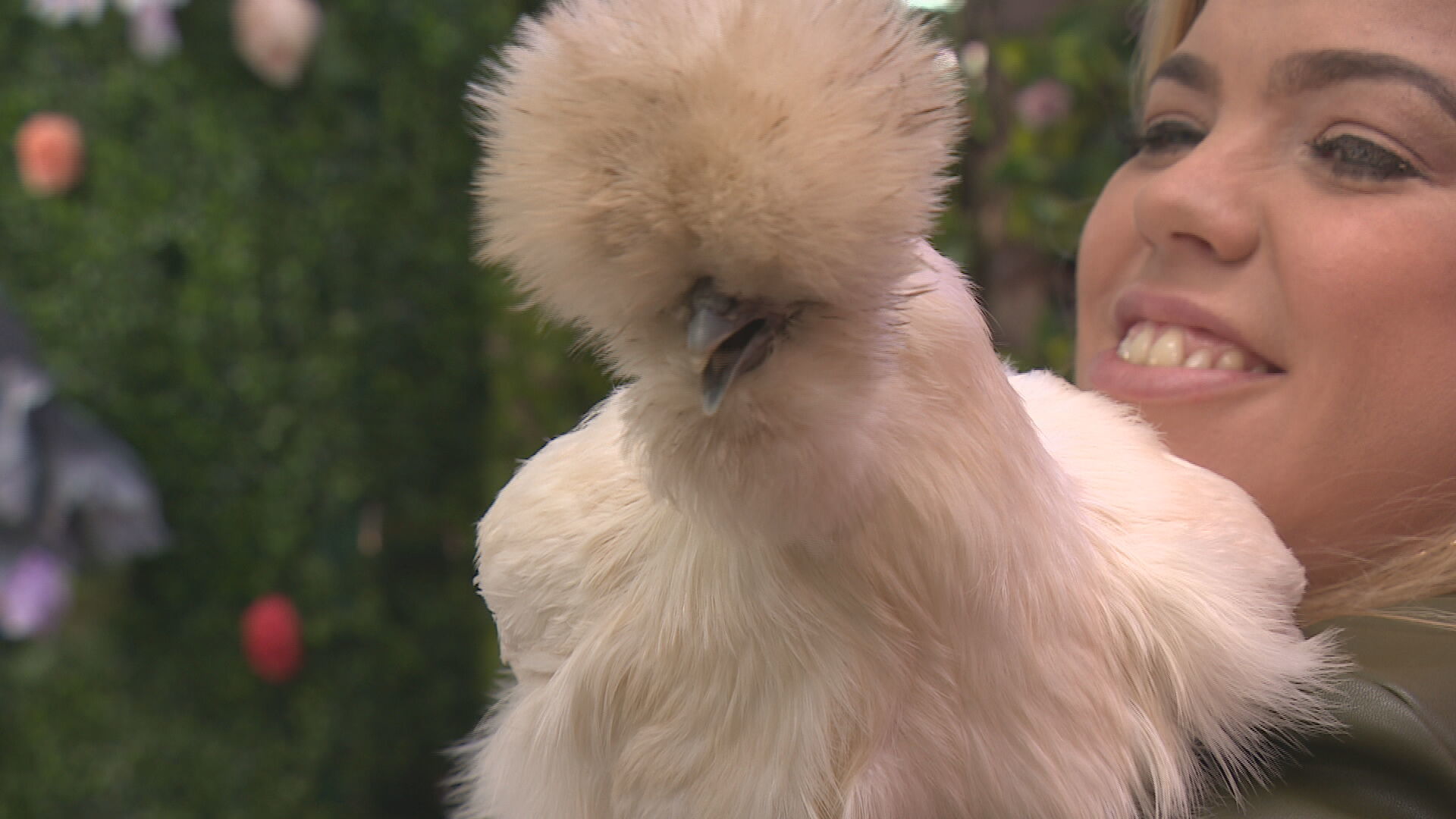 "I watched loads of videos of stuff they'd done in New York and thought yeah I could be a part of that, it would be awesome to raise some awareness of what we do and educate adults for a change instead of the children that we usually work with."
Danielle said that not only have they had the opportunity to raise awareness of the vital work the centre do through the show but they've also managed to benefit the animals with new enclosures.
She said: "I'm on the stage more than anybody else and I seem to have become a massive part of the show somehow.
"My job is to look after the animal's welfare and I throw in a few jokes here and there.
"We've been able to really invest in a lot of new enclosures by doing this show for our animals and just raise awareness of the animals that we've rescued and their stories."
Michael said: "All of the comedians come pre-show and meet Dani and meet all the animals and there's a sorting out process of which animal they want because you don't want to spring an animal on someone.
"It's a lot of work but it's very rewarding and we wouldn't have it any other way.
Above all Charlie said his favourite part of the show is watching the comedian's come out of their comfort zone.
He said: "I think especially in the UK comedians are really proud of their writing and their timing and their precision and so it's really fun to just throw a wrench in that and mess people up and watch them scramble and have to do it on the fly.
"My favourite part is seeing the comedian part of your brain slip away and the human person who's dealing with a snake and come out. That never gets old to me."