A mother is calling on the Scottish Government to offer more support to unpaid carers who are "holding the NHS up".
Carolynne Hunter gave up a successful career as a software engineer six years ago after daughter Freya's care needs could no longer be met by social work.
The 12-year-old has severe and complex needs and requires round the clock care.
"Freya needs constant care all the time," Carolynne said.
"She's a lot of work, but that's what she needs, and you think 'should I just stay with her all the time and look after her all the time?' But that's not a life for me".
Research from Carers Scotland has found three quarters of carers were forced to give up work opportunities due to their caring role.
The charity added one in eight were at risk of giving up work altogether due to a lack of social care support.
Carolynne was recently able to go back to work part time with charity PAMIS, which supports people with multiple learning disabilities.
However she feels more needs to be done to support unpaid carers getting back to work.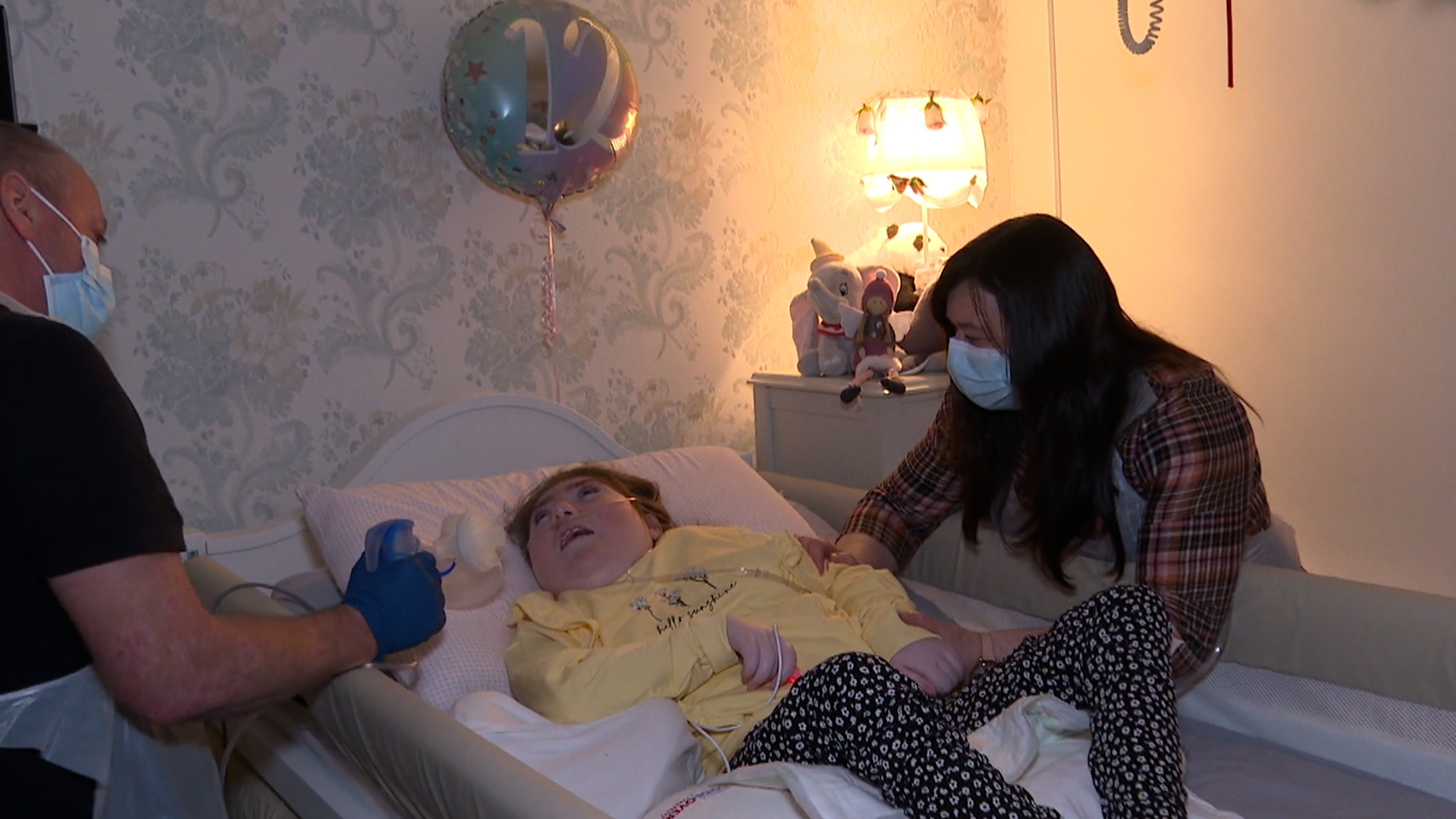 "[Carers are] holding the NHS up, really, because if we decided to walk away, what would happen?
"What happens to me when my caring role comes to an end?
"I know that sounds absolutely terrible saying that, but Freya is a really, really poorly child, and I have to think about my future because that's important. I'm important.
"That's what the Scottish Government and health and social care need to start thinking about is that we are actually important."
Social care minister Kevin Stewart said: "We're committed to the creation of the National Care Service and ending the postcode lottery in the provision of care in Scotland and the views and experiences of those in receipt of care and support, unpaid carers and care workers, will be central to the development and delivery.
"We're committed to improving the experience of the social care workforce, including improving fair work that we know is crucial to addressing long standing recruitment issues.
"Last month, as part of a total package of £300m of investment, we committed to provide additional funding of up to £48m to uplift the hourly rate for social care workers which will take pay from at least £9.50 an hour to at least £10.02 an hour from next month. This significant increase recognises our workforce's incredible contribution and is a significant step towards delivering our commitment to improve Fair Work in social care.
"We have invested an additional £28.5m for local support for unpaid carers in this year's budget, bringing total investment in the Carers Act to £68m a year. We've also improved support for unpaid carers with our social security powers. Our Carer's Allowance Supplement has paid more than £149m to around 120,000 unpaid carers since launch."