More than 60,000 bright red poinsettias grown in Midlothian are ready for the festive period, grown by the granddaughter of the first person to bring them to Scotland.
Carolyn Spray, 53, runs Pentland Plants in Loanhead and her team of 35 have grown around 60,000 of the festive plants this year.
They have already been bought by the more than 30 UK garden centres which Pentlands Plants supplies.
The leaves start to bloom and turn red, pink and white in time for Christmas.
Carolyn has been selling the plants commercially for more than 25 years after her grandfather, Robert Spray, first introduced them to Britain in the 1960s.
Poinsettia plants are native to Mexico but are hugely popular around the world due to their use as Christmas decorations.
He imported the plants' dried rootstock and grew them before selling the blooming cuttings to be sold at Christmas markets.
But due to a lack of demand, Robert gave up – until his son David decided to revive the idea, which took off commercially.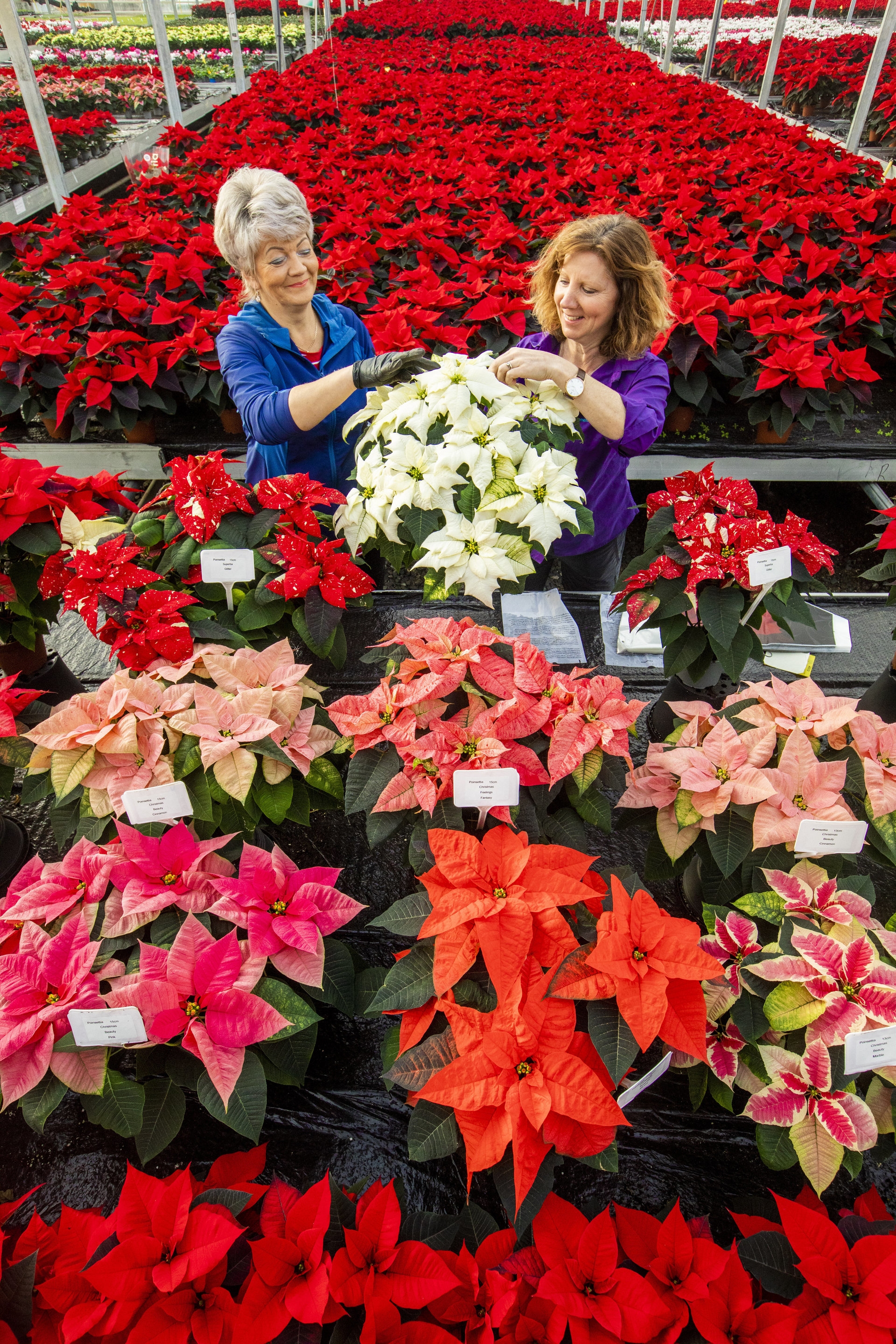 Carolyn said: "They change colour to red around Christmas time naturally.
"They are green to begin with.
"The bits that are red are leaves, not flowers.
"So they naturally change colour on the run-up to Christmas, so by the end of November, they're red, pink or white or whatever colour they're going to be."
The plants require constant 25-degree heat from when Carolyn starts growing them in July until they turn red.
Carolyn said: "They're a difficult crop to grow because they take a lot of heat and a lot of expertise.
"You need good greenhouses and heating to grow a good plant.
"Not many people do it.
"We switched over to biomass ten years ago because when we were heating with oil, we weren't making any money because they need 25 degrees.
"We had to change to biomass to get cheaper heat so it was worth growing them.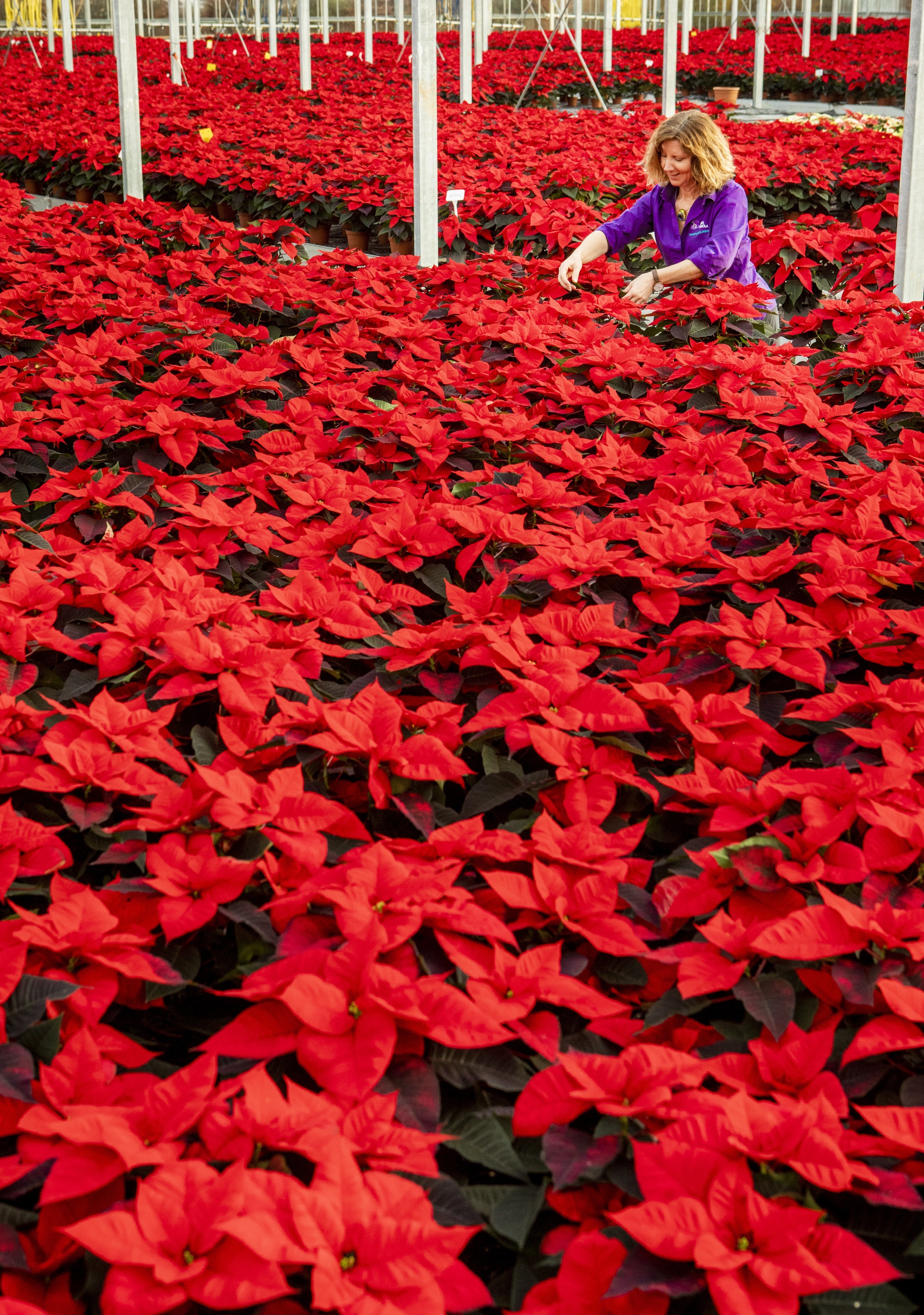 "We used to sell more but we only sell to garden centres, so it's a premium product.
"They take up more space because they are bigger and better.
"There is no one else in Scotland that grows them to the extent we do.
"And there are not that many growers in the UK.
"They're all sold – everyone places their orders as soon as they know we've got them."
Carolyn said the revival of interest in the plants showed her grandfather was ahead of his time.
She added: "He read about them in one of the American horticultural journals and had them sent over.
"He grew them and flowered them for Christmas and sent them to market.
"The trouble was, nobody had ever seen them before, so they didn't sell.
"So he shelved that idea.
"My father, many years later, had another go when people started to be more aware of poinsettias."