Drone pictures taken in Fife show a huge field filled with more than 100,000 sunflowers planted to read the word 'Hope'.
The field at Ardross Farm near, Elie, spans 1.5 hectares, the size of four football pitches, and recently came into bloom five months after it was planted.
Rev Douglas Creighton, 36, from East Neuk Trinity Church, came up with the idea for a sunflower field in a bid to bring people joy during the pandemic.
He asked farmer Claire Pollock, 30, to help get it off the ground and she agreed planting more than 100,000 sunflowers at the start of May.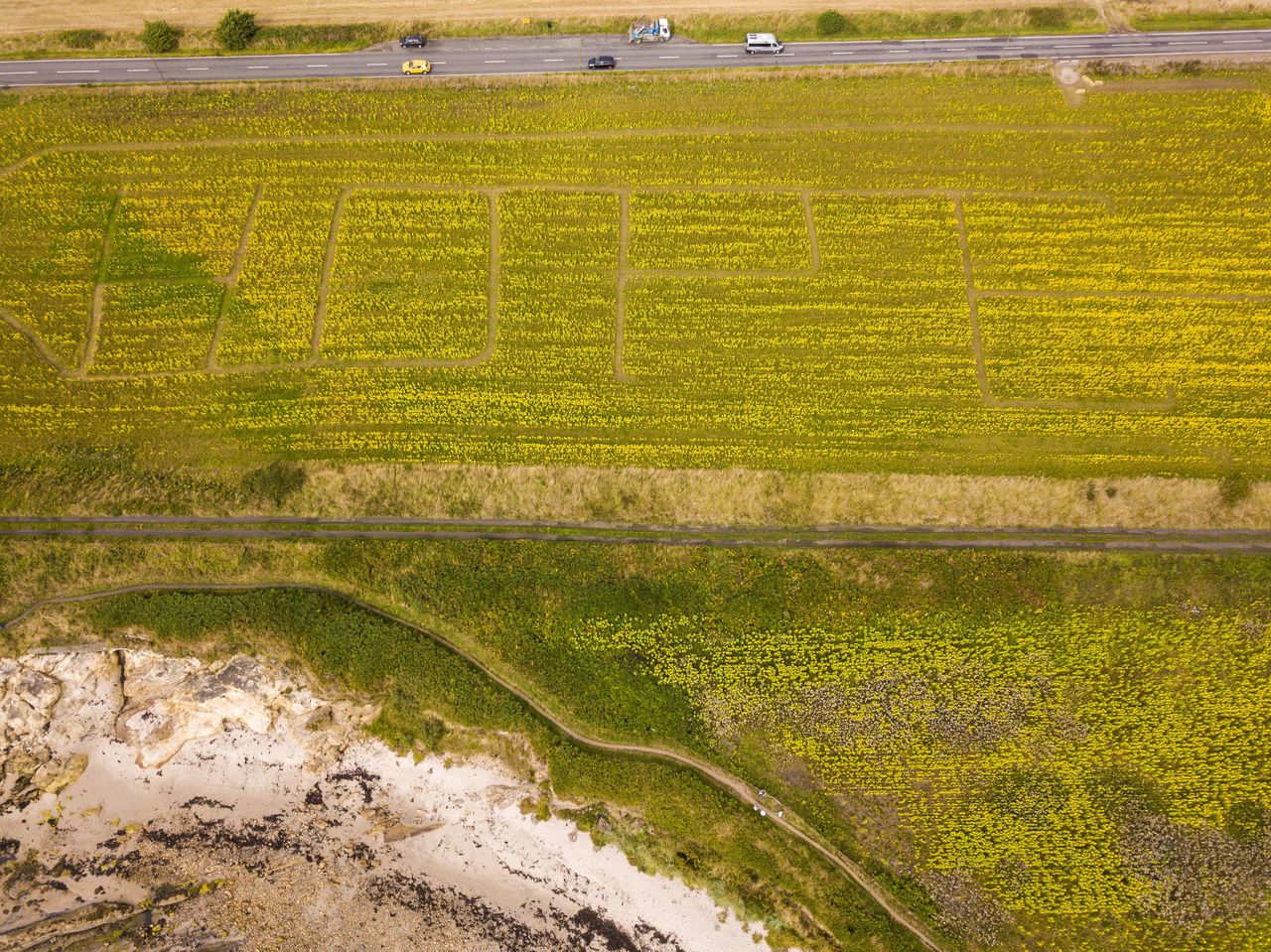 The pair hope the maze will bring joy to the local community with 500 people walking through it when it opened last weekend.
It takes 20 minutes to complete the huge maze, and £2,000 has already been raised for local charities.
Rev Creighton said: "I had the idea at the start of the second lockdown when there was a sense of 'will this ever end?'.
"Some people would have said it was a hairbrained idea, but it's come to fruition better than I ever imagined it would do.
"We wanted it to centre around the idea of hope, which is at the heart of the church, and that even in the darkest times we can still have hope.
"It's something bright and cheerful for everyone in the community – we sowed a bit of hope and optimism to show it's not all doom and gloom.
"I even hosted a live planting during lockdown where people joined in on Zoom to watch.
"The response from people has been phenomenal, we raised £2000 last weekend, and hope to keep it open until the end of September."
Farmer Claire said: "We have always grown wildflowers to help the birds and spread a bit of cheer.
"Douglas approached us about planting the sunflower maze and I thought it was a great idea.
"Lockdown had been so depressing for people in the area and he wanted to do something that would make people smile and get local people involved.
"The field is 1.5 hectares, around four football pitches, and we planted more than 100,000 sunflowers back in April.
"It's been a great way to raise money for local charities who are struggling just now but are much needed during the pandemic.
"It's a maze of hope in a field of hope and we want it to be something fun and different, and hopefully bring cheer to people who are feeling a bit tired of everything."