Tibetan monks at a monastery homing the largest Buddhist temple in western Europe are fighting plans for a shooting range that could see US Air Force special forces train with military-grade weapons 2000 metres from their retreat.
Kagyu Samye Ling Monastery, in Dumfries and Galloway, has welcomed visitors and pilgrims from all over Scotland and abroad for more than 50 years, but now the Buddhist leaders believe the "peace" in their valley is in jeopardy.
A planning application for a shooting range submitted to Dumfries and Galloway Council would see forestry land near Eskdalemuir village host gun enthusiasts and firearm training for professionals firing 50-calibre rounds.
Abbot, Lama Yeshe Losal Rinpoche, said: "We have always tried to be good Buddhists and especially to be good neighbours to the forestry company which owns most of the land in our area.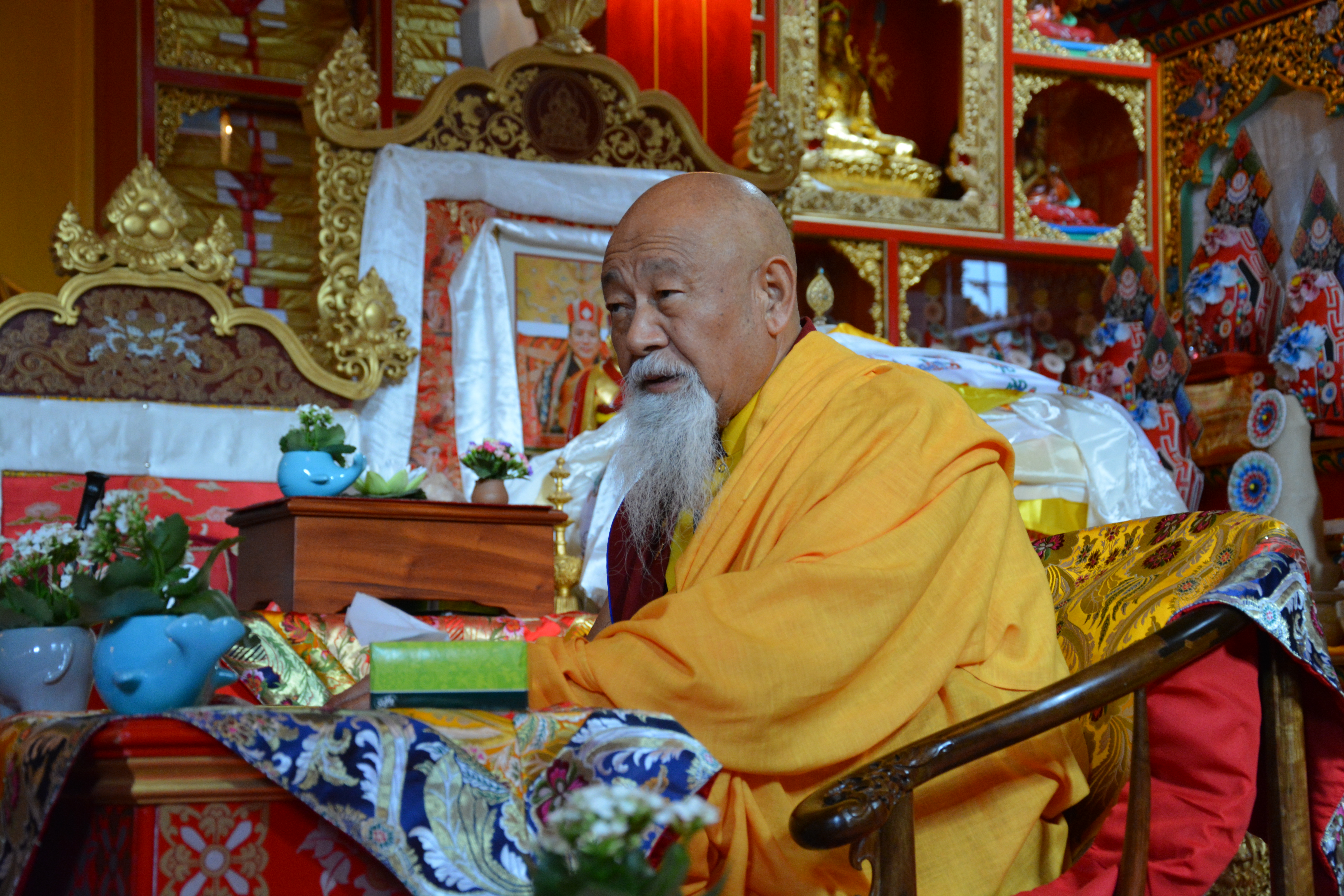 "Some time ago shooting rights were given to a contractor for bird shoots.
"We have a lot of very tame birds in Samye Ling, it's like a peaceful sanctuary for them. They feel safe here because nobody harms them and so there is a large number of little birds and bigger ones too.
"They are used to our peaceful environment and the sound of gunshots is terrifying for them all.
"Now I hear the US forces will be training on a long-range high-velocity firing range within two kilometres of Samye Ling on forestry land."
The monastery holds courses and hosts meditation and has been visited by David Bowie, Leonard Cohen and Billy Connolly.
VisitScotland features Samye Ling on its website, where it describes the centre as the home of a "monastic community located in a quiet rural setting".
"Shooting including machine gun fire was reported as recently February 16."

Eskdalemuir Community Council
In August, US Air Force personnel inspected the range and then returned two weeks ago for a training exercise.
A spokesperson for Eskdalemuir Community Council said: "We were informed today that Eskdalemuir Forestry hired their holding at Clerkhill to the US Air Force this week for special ops training.
"Neighbours [reported] concerns to police when they heard machine fire.
"Shooting including machine gun fire was reported as recently February 16."
Clerkhill Farm, where the shooting range is, and operators Gardners Guns Ltd are hopeful that their proposals will bring benefits to the local economy.
With farming becoming an increasingly difficult business on which to subsist, the owners believe diversifying to form a training ground for Police Scotland and European and USA military personnel will bring employment to the Eskdalemuir area.
"We are not trying to take anyone's living away."

Abbot secretary Ani Lhamo
The 77-year-old Abbot Lama Yeshe Rinpoche said the monks and nuns had coexisted with the noise produced by the forestry work in recent times, but that he would do anything to persuade them not to bring the firing range close to Samye Ling.
Abbot secretary Ani Lhamo told STV News: "We are not trying to take anyone's living away.
"I feel for people who want to set up the range, they're looking for ways to make their land pay.
"But we really try to do a good job. It's so difficult to reconcile with our way of life.
"We believe you should nurture all life forms, but we weren't wanting to cause disruption in the local community and economy.
"All we're asking is for it to not be next to Samye Ling."
A petition calling for public consultation on the plans has reached almost 5000 signatures.
"We would be happy to carry out noise monitoring around the range when it is in operation."

Clerkhill Farm and Gardners Guns Ltd
A joint statement from Clerkhill Farm and Gardners Guns Ltd said: "The design of the range at Clerkhill is to the highest specifications for safety and has all the relevant certification for approval for use as a rifle range, input into the design of the range has also been sought from several national organisations such as Police Scotland.
"The range site is sited well within the boundaries of the farm and lies some 1.2km from the nearest neighbouring buildings and some 2.1km from the Samye Ling Buddhist Centre.
"The range site is completely fenced off and when in operation all accesses to the site are controlled. In addition we would be happy to carry out noise monitoring around the range when it is in operation. The range would be operated within normal working hours.
"We estimate that the range would generate in excess of £500,000 for the local economy from the onset and a much needed economic boost for towns such as Langholm where, new locally based jobs would be much welcomed."