An adventurous cat has adopted a branch of B&M as his second home.
Six-year-old Ollie lives next door to the bargain homeware shop in Stenhousemuir, Falkirk.
Although the black-and-white moggy has his own loving owners, he has taken to haunting the shop in his spare time.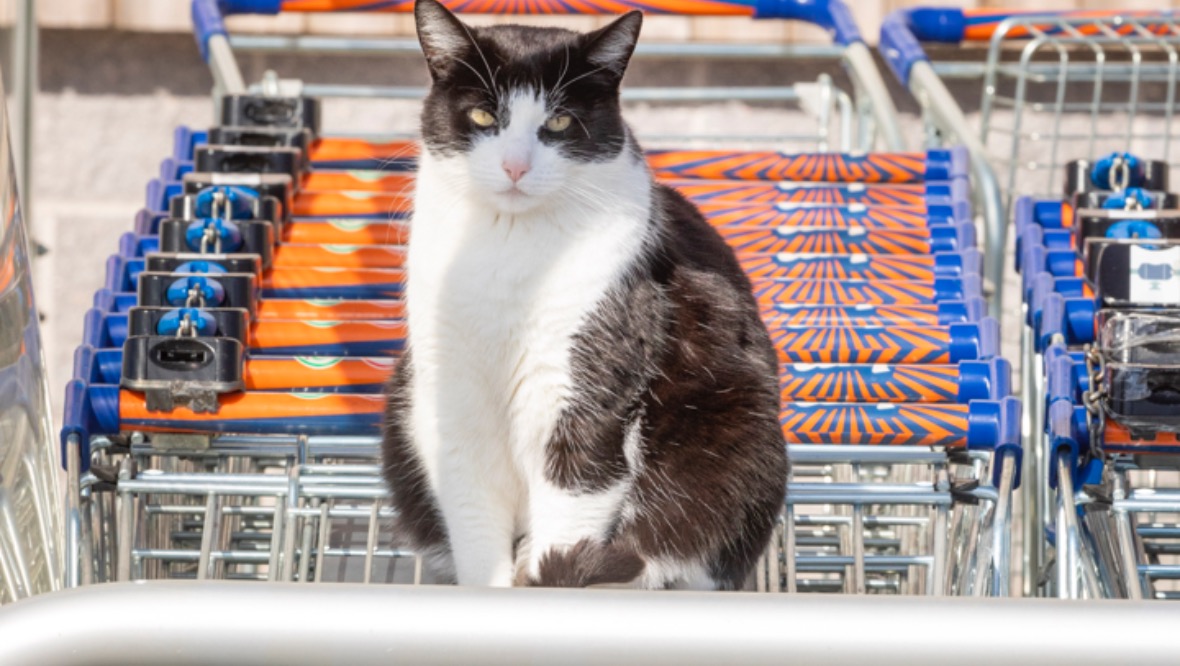 His owner, Ryan McIntyre, said: "I know some of the checkout staff like him, but I think some staff may have a problem too, probably more so when he tried to get in the store."
The delivery driver, who works for Morrisons, said Ollie has "adopted" one particular neighbour as well as making B&M his home-from-home.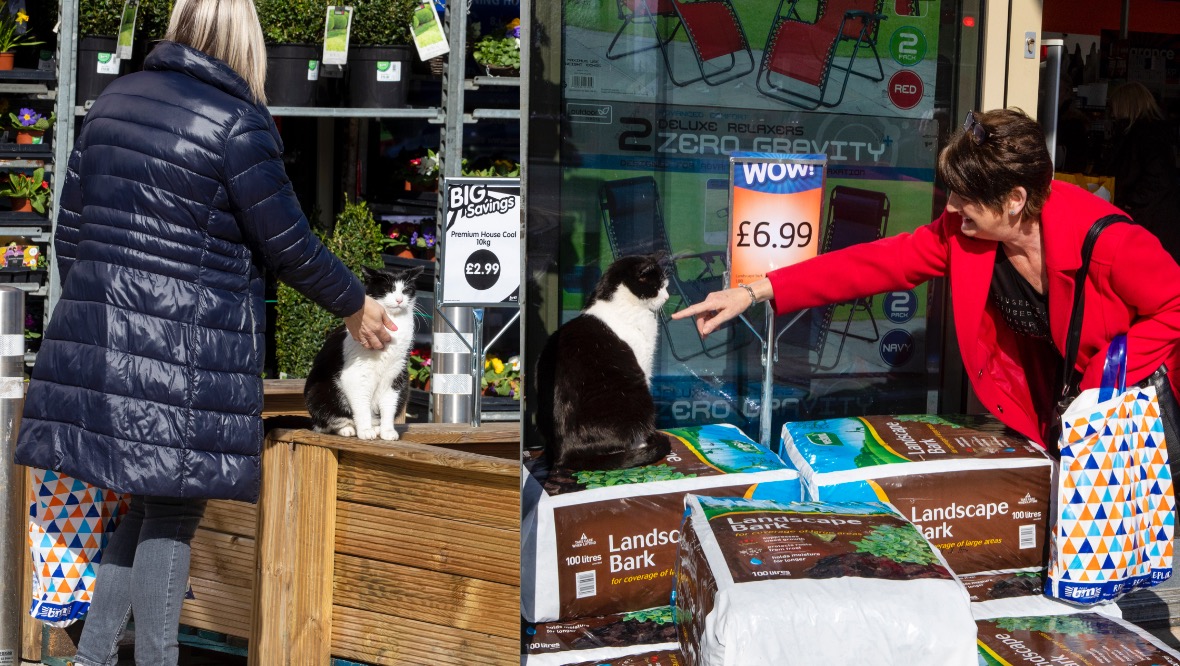 Mr McIntyre, 29, added: "We do get worried obviously as not everyone likes animals and there are loads of cars about.
"And some people have said some unkind things about him in a local Facebook group.
"Ollie will be turning seven at the end of March and we've had him since he was six-weeks-old. So he will now be classed as a senior.
"I've tried to keep him in a little more because of the pandemic, although I've heard it's unlikely to be transmitted by him.
"I'd rather him stay in and not take the chance but he doesn't like being cooped up for too long and is always itching to get back out again.
"He's been having more naps at home during the day though but that might be to do with his age."