A memorial will be held for missing RAF gunner Corrie McKeague at his former base, his family has said.
Mr McKeague, of Dunfermline, Fife, vanished on a night out in Bury St Edmunds, Suffolk in September 2016.
A recently-concluded inquest into the RAF gunner's death reported that he had been crushed after climbing into an industrial bin.
His mother Nicola Urquhart said the family are now "ready for a memorial", with one scheduled at RAF Honington, Suffolk, on Saturday.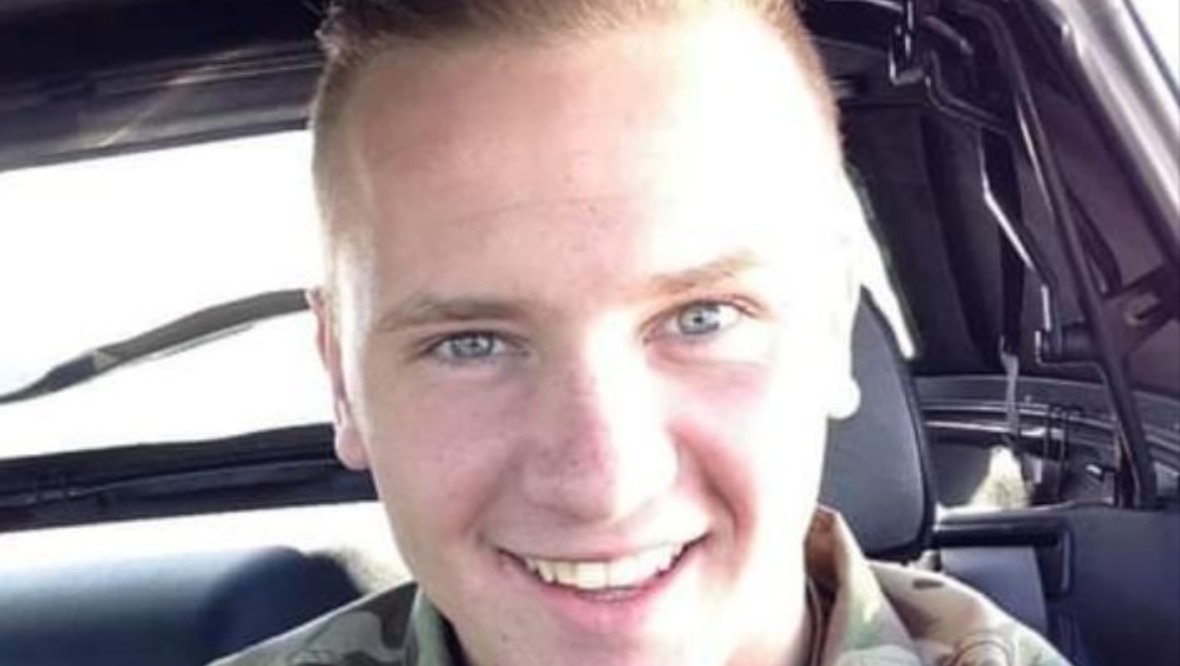 Writing on the Please Help to Find Corrie Facebook page, Ms Urquhart said the family had "struggled to come to terms" with the findings of the inquest, but was "ready to have a memorial for Corrie".
She wrote: "The Royal Air Force are holding a military memorial for Corrie for us.
"I will never be able to thank the RAF for all they have done and tried to do for us, for all they did for Corrie."
She has stated previously that her son's legacy is his five-year-old daughter Ellie, who is the "spit of her dad" – and added that the memorial will be recorded for her to watch as she grows up.
The 23-year-old airman was last seen on CCTV at 3.25am on September 26 entering a service area behind a Greggs store.
He was reported missing two days later, on September 26, by colleagues at the airbase – but no trace of him has ever been found.
The family said that the service will begin at 11am BST and "anyone can attend the service".
Mr McKeague's mum requested that anyone able to wear a uniform does, adding: "for all others, we would ask you wear what you feel comfortable in, bright colours would be lovely to see."
The family have requested no flowers and will instead take a collection for the RAF Benevolent Fund.