A memorial in honour of military surgeons has been unveiled in the Scots capital.
The bench and bronze plaques take pride of place within the gardens of the Royal College of Surgeons of Edinburgh.
The memorial was commissioned to commemorate the role of the college's members and fellows in military conflict.
The steel bench, which is decorated to recognise those who gave their lives helping others, is flanked by two bronze plaques engraved with excerpts from the Letter of Exemption of 1567.
The letter, penned by Mary Queen of Scots, stated that surgeons wouldn't have to act as combatants in warfare.
It marked the first time this was referred to in Scottish written vernacular, and represented a new role for surgical specialists.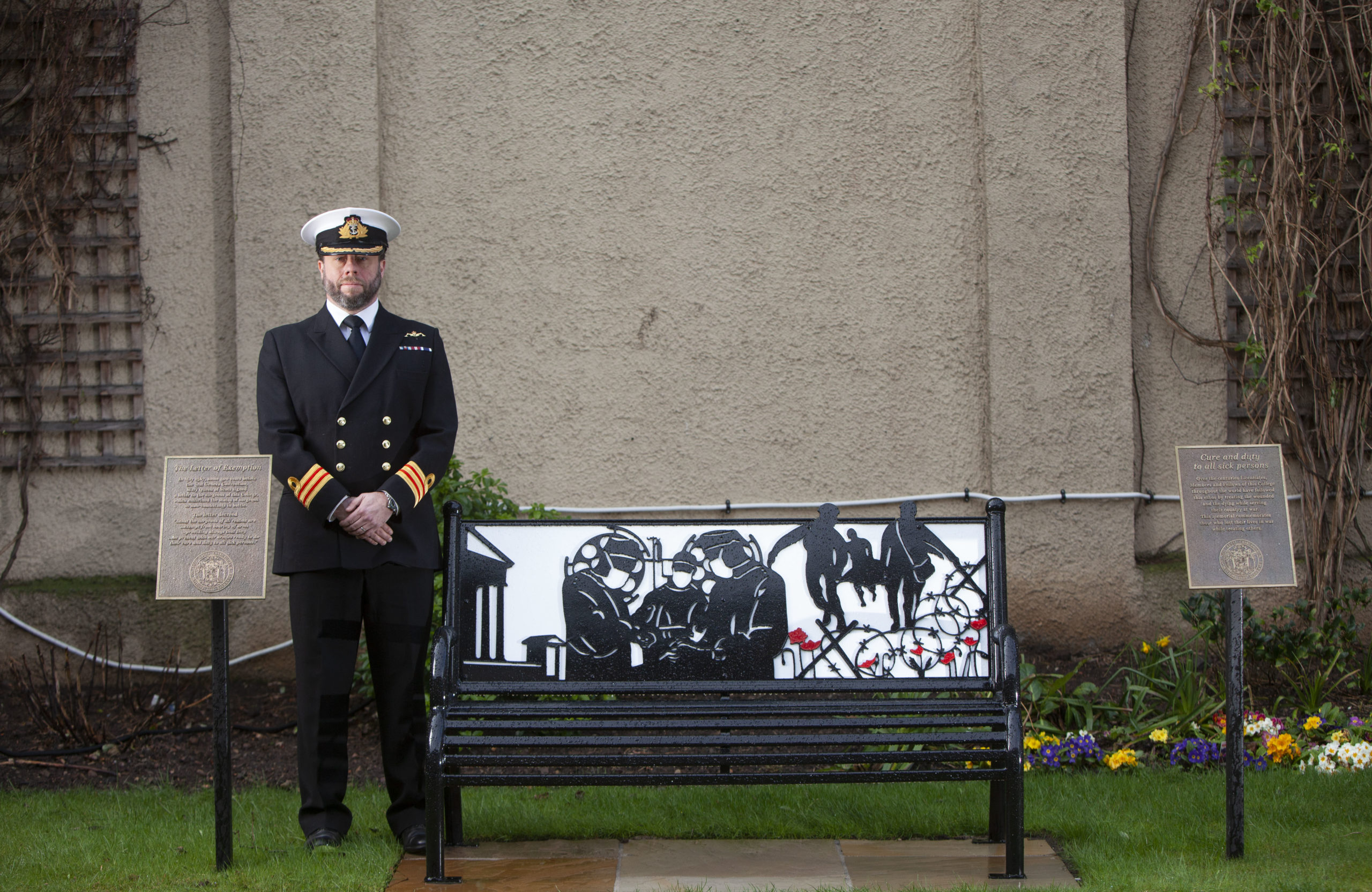 Surgeon commander Adam Stannard RN visited the college to mark the grand unveiling.
He said: "It's truly touching that the college has commissioned this memorial.
"It will certainly mean a lot to those whose lives have been impacted by military conflict, and I think it's fantastic that people now have somewhere to go in Edinburgh to commemorate military surgeons."
Professor Michael Griffin OBE, president of the Royal College of Surgeons of Edinburgh, added: "We're honoured to officially unveil the new bench and plaques at our gardens in Edinburgh.
"Words cannot express how proud we are of our fellows and members, both past and present, who have joined the military, often putting themselves in extremely tough and dangerous circumstances and making the ultimate sacrifice in order to help those in need."