It's one of the most physically demanding sports going, so many squash players must wish they had the stamina of a robot.
While a new invention won't make that possible, they can at least now learn their strokes from a coach who never makes a mistake.
Pepper, the world's first android squash trainer, has taken up residence at Heriot-Watt University in a joint project with Edinburgh University.
The multi-million pound addition to the National Robotarium has gone down well with professional players, who believe it could transform the sport.
Scotland squash star Katriona Allen said: "It's really fun, completely different and something I've never tried before.
"I think it will be really useful for solo practice for professionals and right down to the junior level.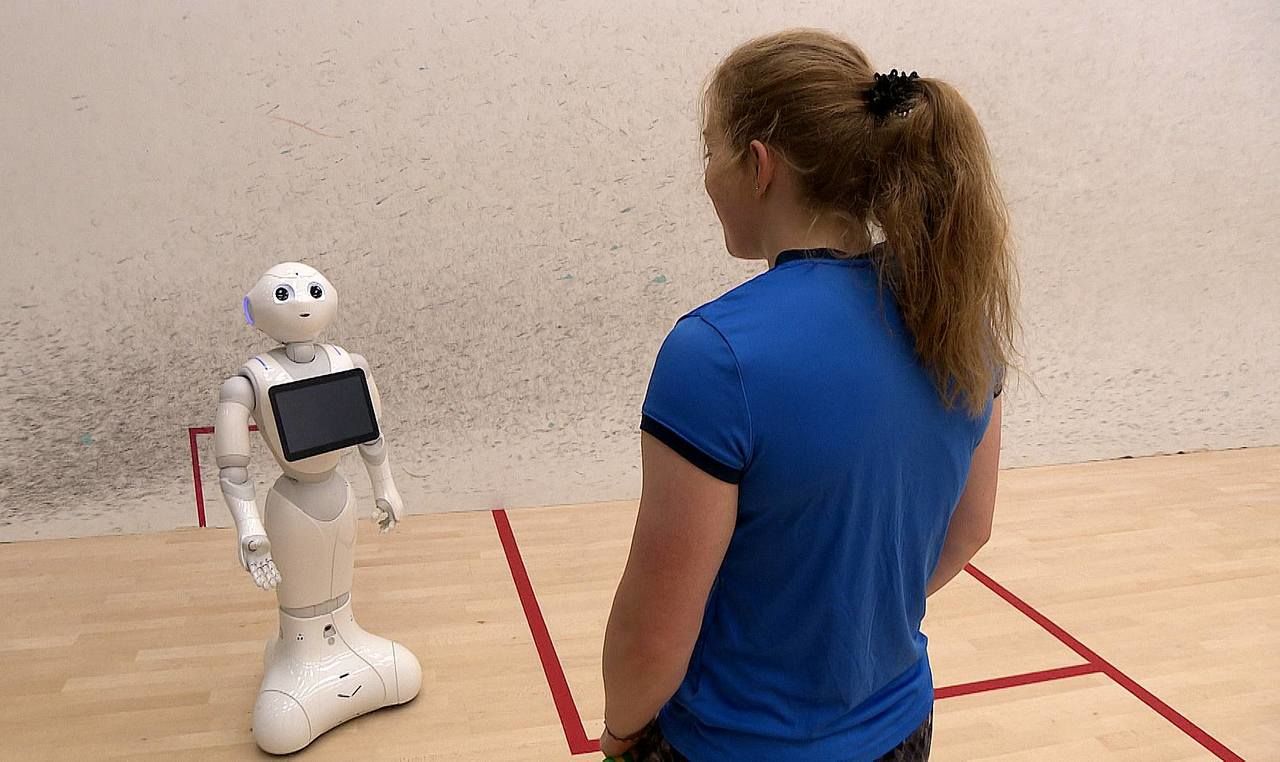 "Something like a robot would get loads of young kids interested and find them a way to get on to the squash court and get excited about sport."
Experts spent three-and-a-half years studying the nuances of the game to create Pepper, who is provided with information via a sensor on a player's racket.
PhD student Martin Ross said: "We get lots of really useful data that is then processed and sent to the robot, so the robot has an idea of the player's technique and what would be best for them to improve."
Pepper is not here to take over, though, and will instead work alongside human coaches, such as Jamie Henderson, who believes they'll make a good match.
"Some things that a coach might miss, the robot's on to it," he said. "It could revolutionise the game."
As well as developing sports stars, the technology could also be applied to the healthcare sector and help stroke patients.
Professor Lynne Baillie, from the National Robotarium, said: "One of the things we're looking to expand into is training repetitive practice.
"Because repetitive training is repetitive training, it doesn't really matter what you're doing it for, so we're hoping that actually by testing this with squash players first, we might actually be able to expand it into stroke patients."