A Scottish matchmaker found her happily ever after while trying to find the perfect woman for an old flame.
After hearing her friends' dating horror stories, Laura Smyth, from Edinburgh, decided to start her own matchmaking business and soon after she ended a relationship to focus on her new career.
She said: "After ten years in recruitment, I had the skills and a large network of professionals across Scotland, so I thought I had nothing to lose.
"I carried out a survey of 500 single people across Scotland to understand their issues with online dating and then started Match Made in Scotland in November 2020, on International Singles Day."
While promoting her business, Laura invited all her Facebook friends to like her page including a man she knew from her university days.
"I was studying in the computer lab at Heriot-Watt when I first met Emmanuel Duah," she told STV News.
"He was quite cocky and whilst at first I was intrigued, after a few dates it was hard to get past the bravado and really get to know him, so we didn't continue to date."
Laura and Emmanuel never met again until he decided to sign up to her matchmaking service.
"The business sounded unique and interesting," Emmanuel told STV News. "It's desperately needed in times like these where genuine connections are harder and harder to come by.
"I didn't want to use dating apps because of my more senior position at work and from speaking to friends about their experiences on the apps, the amount of 'ghosting' and 'game playing' didn't really appeal to me.
"I must say, I am very happy with the service I've received so far."
Laura wasn't looking for a match, but during the two-hour-long consultation with Emmanuel, she couldn't deny the chemistry.
"He told me everything about his values, relationship goals, past relationships, lessons learned, what he wanted in a future partner and I was thinking, 'this is exactly what I want'.
"Despite him saying he was no longer cocky, he then said, 'so, why don't you just match us up?'"
The pair went on their first date two days later and have been inseparable ever since.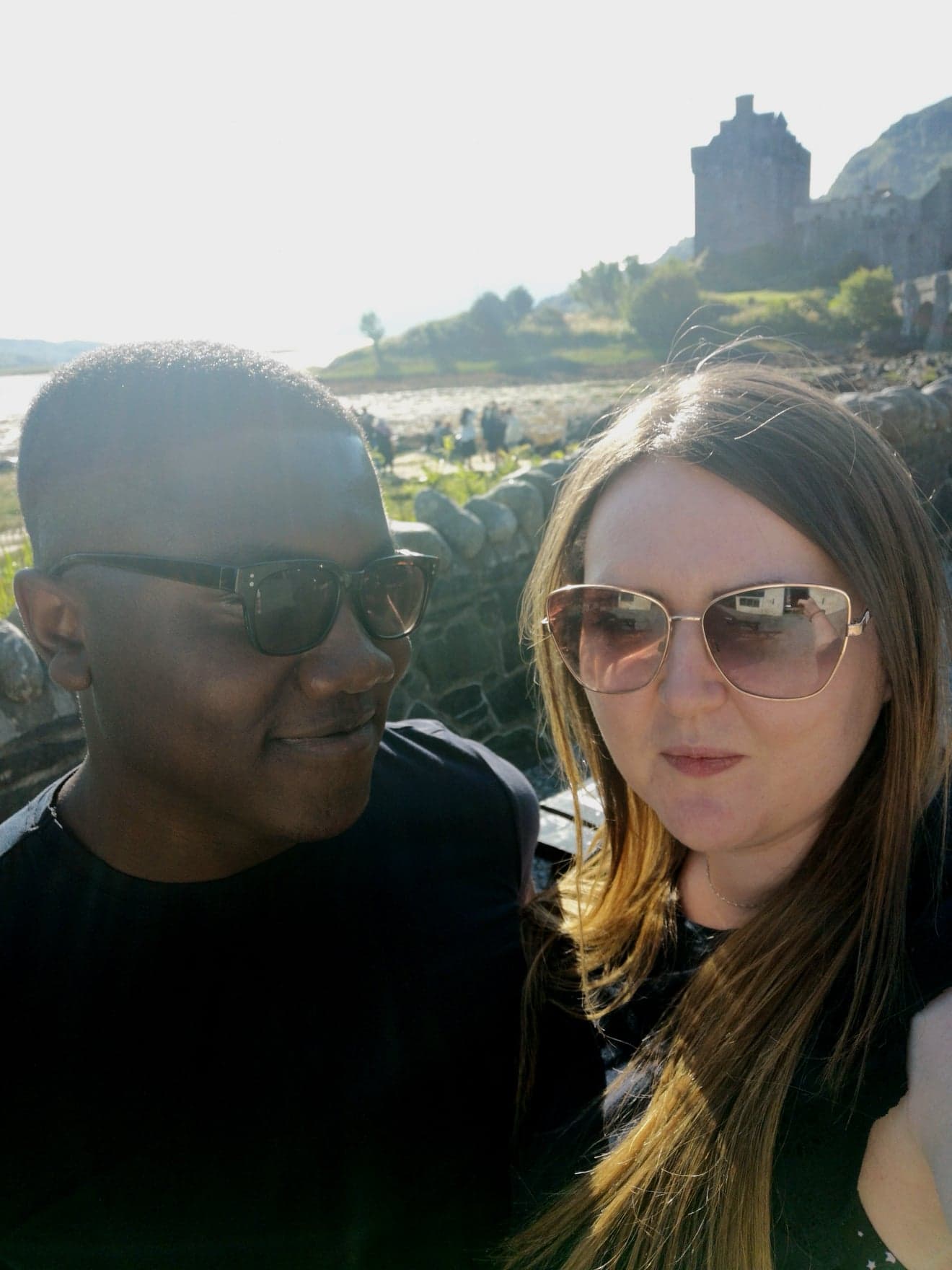 On March 23, Emmanuel asked Laura to meet him at his flat to talk and when she let herself in, he was down on one knee and was holding a ring.
"We are looking at dates in January or potentially next summer," Laura said. "We are exploring the idea of Morocco as we both love the country.
"I hope our story will inspire others to see that there are other ways of meeting people and also that sometimes it's okay to give someone a second chance."