Helen Sloan's mastectomy surgery started at midday – and by 6.30pm she was heading home.
The breast cancer patient, from Glenrothes, was among the first to benefit from a pioneering new procedure offered by NHS Fife.
Mastectomies – where a breast is removed – are now being carried out there as day surgery, allowing women to leave hospital within a matter of hours.
By using a type of tissue glue instead of fitting drains, the surgeons at Queen Margaret Hospital in Dunfermline are able to reduce complications, meaning there's no need for an overnight stay.
'I felt so relaxed'
Helen, 65, watched videos of her grandson to help her remain calm ahead of the operation on Monday.
She's now recovering at home after being collected from hospital by her husband Cameron, 62, less than seven hours after surgery.
"I'm feeling absolutely fine," Helen told STV News. "I'm really surprised because it was quite daunting going into the surgery.
"I asked the surgeon 'how will I know if I'm going to get out or not?'. He said 'if you wake up with drains in, you'll not be going home, but if you wake up without them then you will be going home'.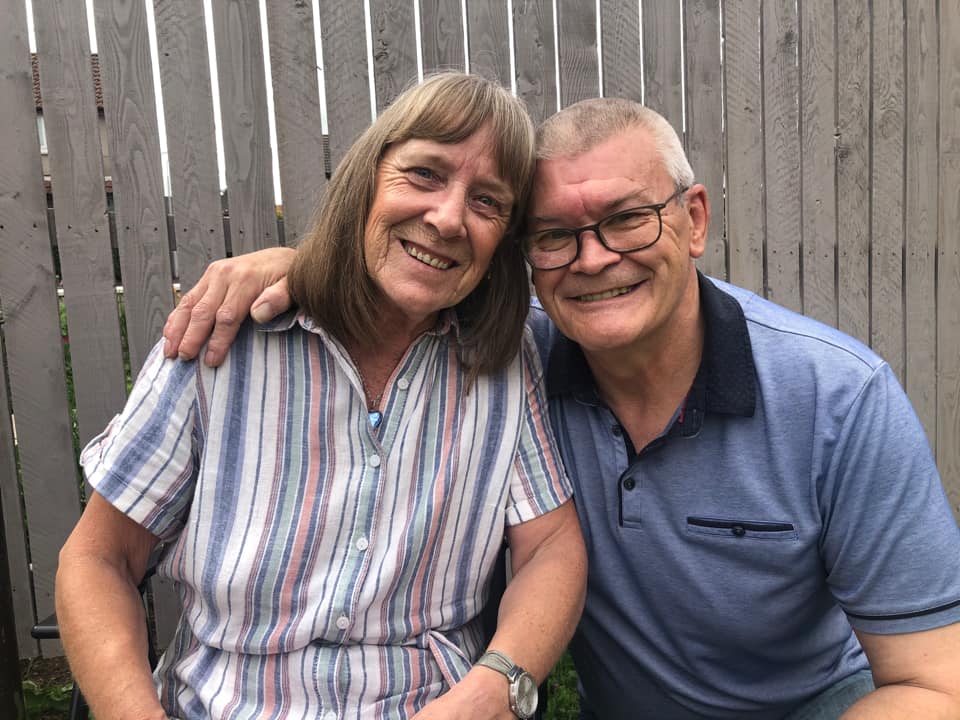 "So when I woke up, that was the first thing I asked. I felt absolutely fine, no problems whatsoever."
Helen said knowing she would probably get home on the same day made her feel more relaxed about going under the knife.
"I'm not a good patient and I wouldn't have been good staying in that hospital all night," she said. "Coming home and being in my own bed, I felt great and so relaxed.
"In hospital with the noise and everything, you don't get your sleep, but when you are in your own bed and your own surroundings, you can do what you want, you can get a cup of tea when you want. It makes all the difference."
Helen first noticed her breast feeling "uncomfortable" while lifting her grandson and went to her doctor, who referred her for tests.
"The diagnosis was surreal, that's the only way I can describe it, it wasn't happening to me," she said. "I'm quite glad that it's all over and done with. To me, I was getting rid of something that shouldn't have been in my body and I wanted it out of there.
"It was a shock when I was first told I was to get a mastectomy. It was all contained to the left breast so I was very lucky."
Helen now faces a wait to find out the next steps in her treatment and whether she needs radiotherapy.
In the meantime, she'll be looked after at home by Cameron and her family.
"When I went to pick her up at 6.30, I thought 'have you had an operation?'," Cameron said. "I was amazed at how quickly she was back up on her feet and out the hospital.
"She's not the best patient so I've got to put up with it all instead of the nurses – but that's fine really."
'People prefer to recover at home'
Consultant breast surgeon Chris Cartlidge believes the procedure will go a long way to easing a traumatic experience for patients.
"15 years ago after a mastectomy, patients would have stayed in hospital for a week.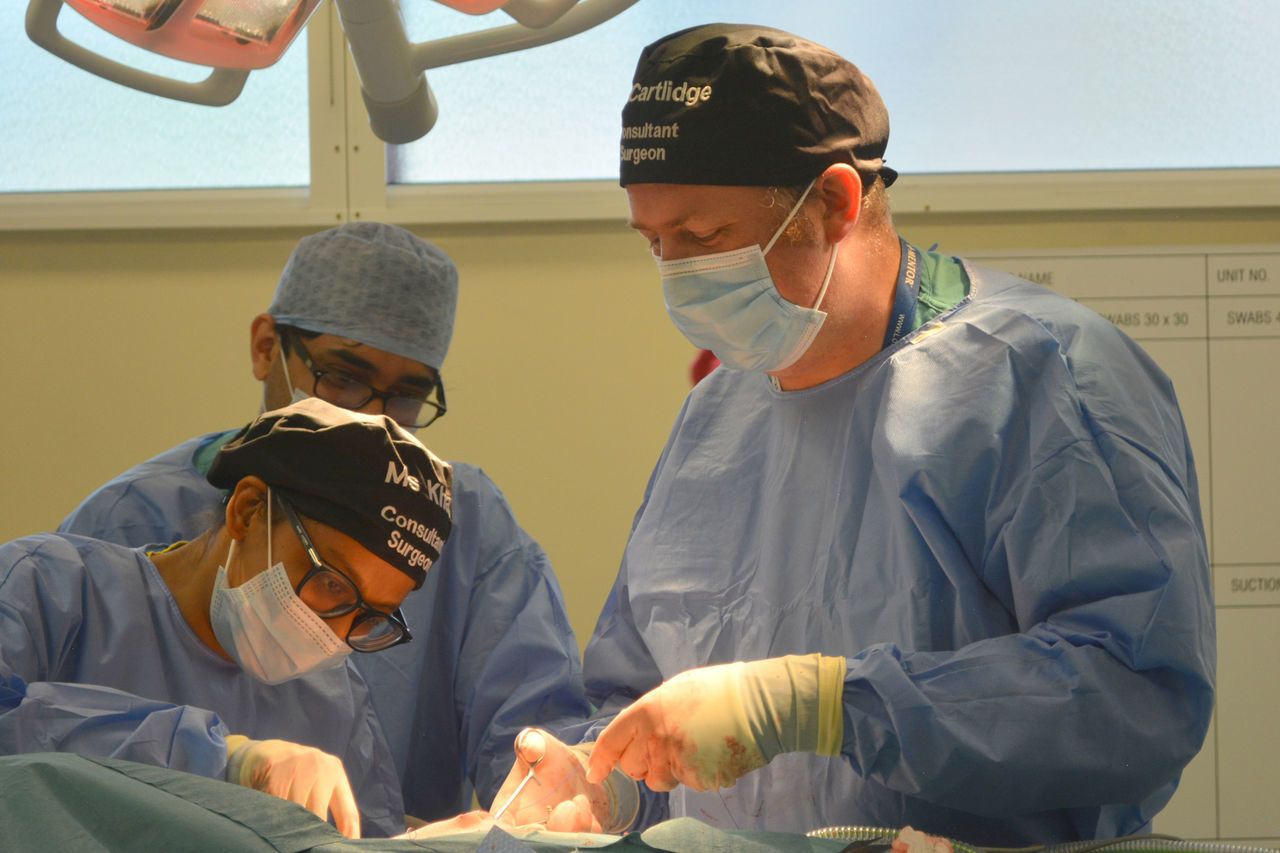 "This [day surgery] has been used in England for breast surgery for some time. It's safe and provided the patients are otherwise happy, they can go home the same day.
"People just prefer to recover at home with their own family around them."
'Most of the ladies are delighted'
Senior charge nurse Catherine Jack said being able to go home soon after surgery helped patients cope with the "huge mental challenge" of being diagnosed with breast cancer.
"This is a new procedure for us and most of the ladies are delighted and want to go home," she said. "For some patients, it's a little more difficult as traditionally they would expect to be able to stay in hospital.
"I think in time that will change as this becomes more familiar and patients realise it is safe for them to go home.
"Nobody would be asked to go home if they didn't want to."
The nurse also believes it can help ease the increasing pressure on the NHS.
She said: "It does free up beds for someone who can't go home the same day. Although breast cancer surgery hasn't been affected by the pandemic, there are lots of other specialities which have a longer wait now and we are very keen to make sure they get their surgery as soon as possible."