Reporting by Gordon Chree and Victoria Pease
A man from Fife whose knees dislocate more than 70 times a day says he's desperate for his legs to be amputated to "give him his life back".
Robert Wilson, who lives in St Monans, has Hypermobile Ehlers-Danlos syndrome which means his joints dislocate easily, leaving him in chronic pain.
The 30-year-old relies on the support and care of his mother and stepfather due to his condition, and is unable to cook himself a meal, do laundry or even wash with ease.
He is unable to work due to the constant pain he is in and has been signed off by his GP.
"I don't think I have a life, my current existence is that I am in chronic pain, I'm in agony every single second of every single day," he said.
Robert has had multiple surgeries and treatments on both knees over the past 15 years, but says that things are getting worse.
He believes that amputating both legs above the knee would give him the freedom to live independently.
"Without being burdened by my knees, although I would be condemned to life in a wheelchair, I would reach a level of physical stability through the day that actually allows me to do things like work from home and make adaptations to my living situation so that I can cook a meal for myself and I can do my own laundry and I can wash myself effectively," he said.
"I just want to live a basic life."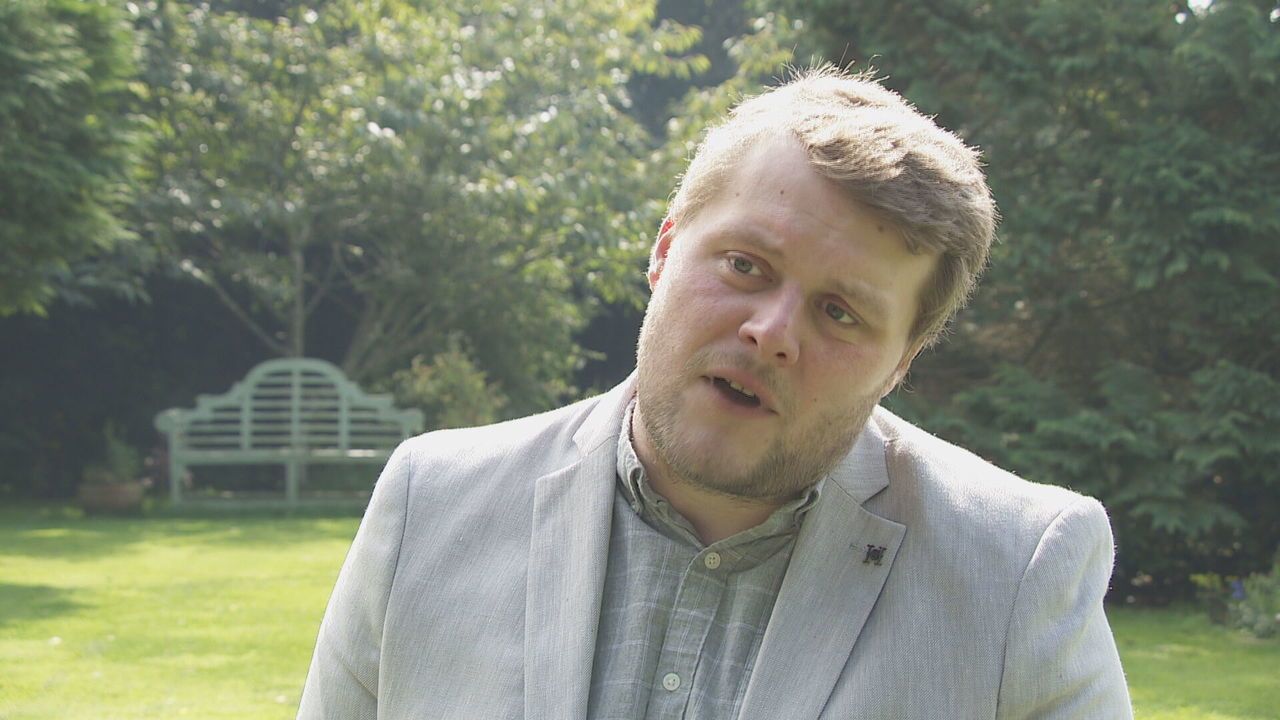 Robert says that he has been told that he is too young for the surgery and that new treatments could be developed in the future.
He says that physiotherapy is the only treatment to manage his symptoms, but adds it's a "double edged sword", as the therapy causes his joints to dislocate.
Having been denied the surgery, he has turned to his MP for help.
"I think Robert simply needs to be listened to, he is in a desperate set of circumstances with a condition that isn't particularly well understood," North East Fife MP Wendy Chamberlain said.
"He's clearly had a number of procedures over the years and he's now absolutely at crisis point.
"He needs to be listened to by clinicians, to be listened to by NHS Fife and indeed he needs to be listened to by the Scottish Government."
A letter to the health secretary on Robert's behalf got a reply suggesting he contact mental health charities.
Wendy said: "I think the lack of response is the thing that is very challenging, because it's like he is shouting into an empty room and nobody is listening.
"Nobody can listen to Robert's circumstances and not be moved by what he is experiencing and as his MP, I want to get him the help that he needs."
For now, every day without a decision is another day in agony.
"If we're being completely honest and candid with these clinicians, you cannot expect me as a rational human being to allow myself to be tortured like this for the next 30, 40 or 50 years of my life," Robert said.
"That's not something that any human being is equipped to withstand, mentally or emotionally or spiritually or physically."