A man who killed an underage schoolgirl after buying her drink and abandoning her at a city beauty spot on a winter's night has been jailed for 38 months.
Ewan Fulton bit Mhari O'Neill on her breast and throttled her before leaving her in an intoxicated state on Edinburgh's Calton Hill where her body was found by a dog walker.
Fulton, then aged 18, had met the 15-year-old through social media site Yubo, which he later described as being like "Tinder for teenagers".
The High Court in Edinburgh heard that even before he met Miss O'Neill on the day of the attack he sent her a message that read: "It is freezing today, should have worn my pimp coat".
In a later message, he wrote: "Ur gonna freeze to death OMG."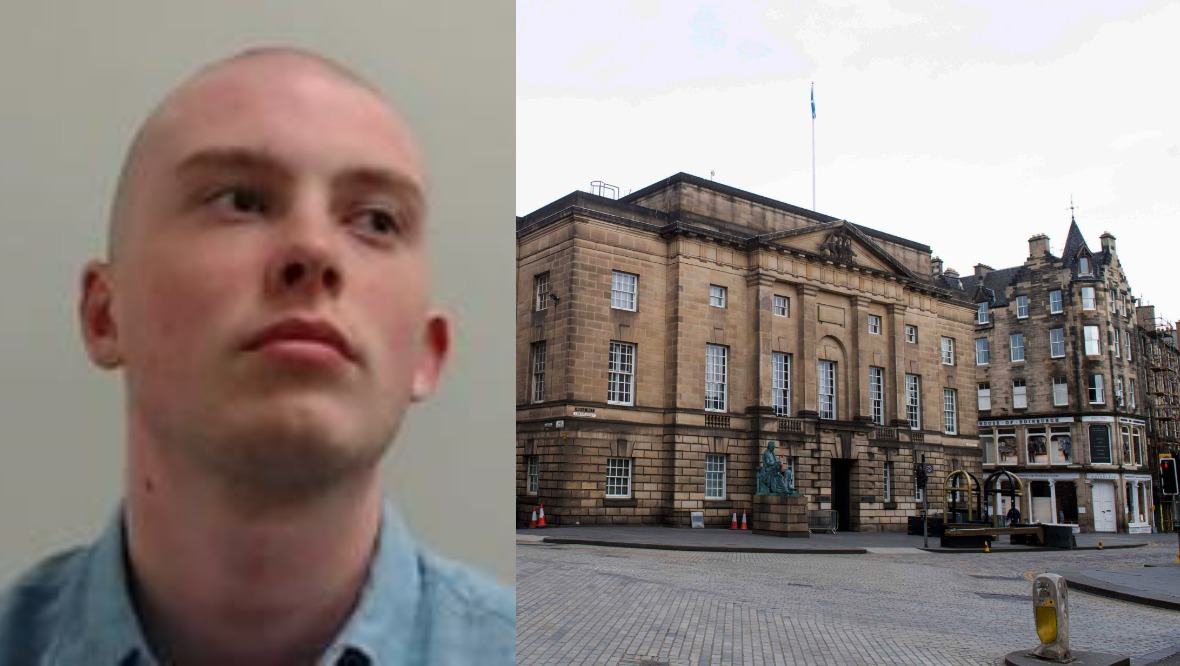 After Miss O'Neill was found dead he told police that he had met her online and was aware that she was 15-years-old.
He said he had bought a large bottle of vodka for them to share after he travelled to Edinburgh from Livingston to meet up with her.
Fulton said after some heavy petting and splitting the drink about 50/50 between them Miss O'Neill was "obviously drunk".
He told police: "It was like she had lost all motor skills, she was too drunk to do anything."
He said she was so intoxicated she kept falling off a bench and could not walk.
He claimed he was starting to panic and knew he needed to get the last train home. He maintained that he told her several times he was leaving but did not get a response as she was "unable to speak".
The following day the shop worker sent her a text stating: "Are you alive?"
He said he was "freaking out" because he had not heard from her and meant 'talk to me when you are alive'.
Advocate depute Alex Prentice QC told the court at an earlier hearing that pathologists had decided that on balance they considered that hypothermia, with intoxication, was the most probable mechanism of the Portobello High School pupil's death.
Fulton, now aged 20, admitted killing Miss O'Neill, who died on December 7 or 8 in 2018, when he appeared at the High Court in Edinburgh last month.
He took part in sexual activity with the schoolgirl, compressed her neck, culpably and recklessly endangered her health and life, and exposed her to risk of injury and death.
He provided her with alcohol, which resulted in her becoming intoxicated and incapable of looking after herself.
Fulton, of Livingston, West Lothian, abandoned the girl "in a remote and exposed location" in a state of partial undress without means to contact anyone and failed to seek help for her.
The culpable homicide charge stated that he behaved with "utter disregard" for the consequences of his actions towards her.
Fulton was jailed on Thursday and placed on the sex offenders' register indefinitely.
Judge Norman McFadyen told him: "You had no justification for believing that a severely intoxicated child could safely be abandoned in this remote part of Edinburgh on a cold, wet and windy night.
"There were many things you could have done. You essentially did nothing for her, you panicked and left.
"There was nothing you could do without assistance and you were not willing to get any assistance for Mhari when she was at her most vulnerable.
"I accept that you bitterly regret what happened,
"I consider, because of the gravity of the offence, a custodial sentence is the only appropriate sentence."
Following Fulton's sentencing, detective inspector Susan Balfour said: "My thoughts continue to be with Mhari's family and friends who have shown considerable strength over the past two and a half years while this investigation and proceedings were ongoing.
"Ewan Fulton showed a disregard for Mhari's safety, obtaining and consuming alcohol with her and then leaving her alone on Calton Hill, an isolated location while she was in a vulnerable condition.
"I would like to thank Mhari's family, the local communities, media and our partners who assisted with our investigation, which has been challenging, complex and prolonged. As a direct result of our combined efforts, Fulton will have to face the consequences of his actions.
"Police Scotland is committed to protecting our young people from risk and harm and we work closely with partners to ensure the safety and wellbeing of communities across Scotland.
"If you have any concerns about public safety or criminality, please contact Police Scotland on 101 or Crimestoppers on 0800 555 111 to report these to us so we can investigate appropriately."