A man waiting for a train home from a Liam Gallagher gig was shocked after the Queen appeared "out of the blue" at an Edinburgh station.
Mick Kendrick had been at the former Oasis frontman's Hampden Park gig in Glasgow on Sunday and was returning to Leicester the following day.
Waiting on the platform at Waverley for his Newcastle-bound train, the 35-year-old became aware of a number of police officers on the platform.
He told STV News: "There was a lot of police around so everybody knew it was a high ranking royal but nobody would say who it was."
Suddenly the Royal Train arrived at the station and the 96-year-old monarch disembarked, waving to crowds as she made her way to a waiting car.
"When she got off the train, everybody cheered, even one older lady started crying she would never get to see this again.
"It was such a strange feeling seeing her to be honest, because it was totally out the blue."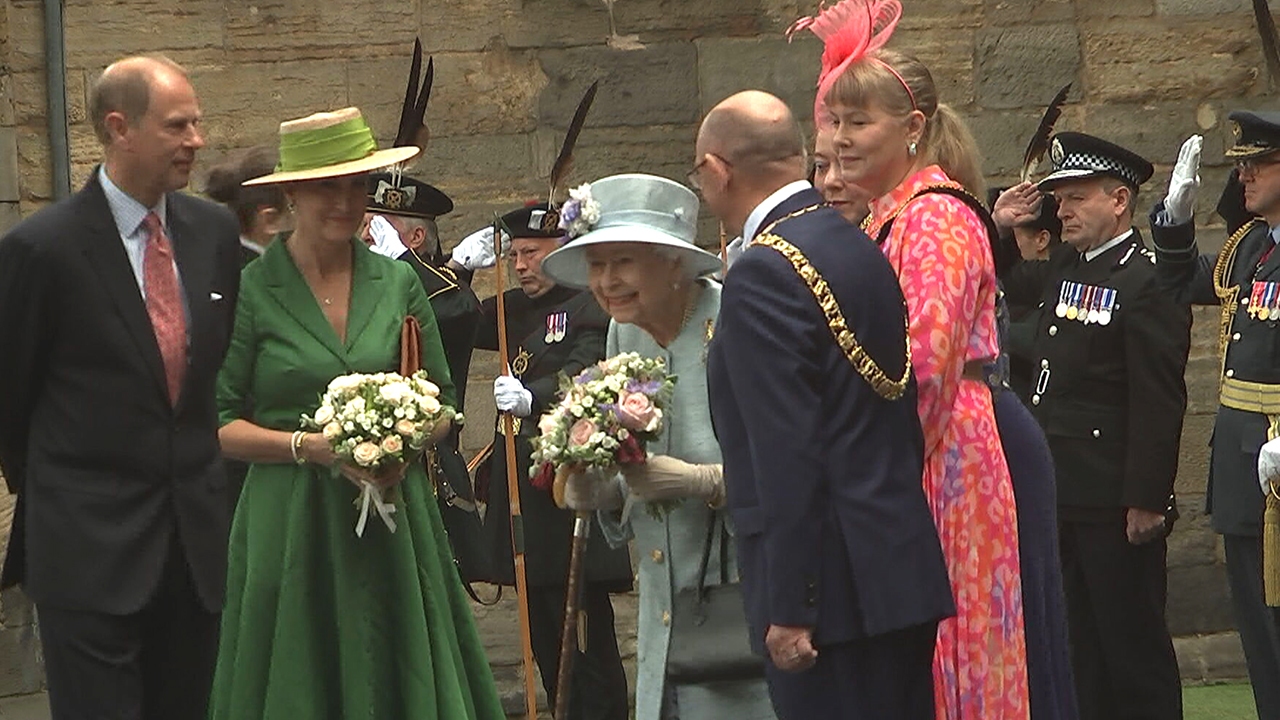 The Queen has arrived in Edinburgh with members of her family for their traditional week of events north of the border.
Joined by her son Prince Edward and his wife, the Countess of Wessex, she attended the armed forces Act of Loyalty parade on Tuesday, held in the gardens of the Palace of Holyroodhouse.
The event is an opportunity for the armed forces to mark the Queen's Platinum Jubilee in Scotland, and pay tribute to the monarch's role as head of the UK armed forces.
Prince Charles and the Princess Royal will also take part in a series of public engagements in Scotland over the coming days.