A man is hoping to flog 'the world's oldest football record' to Celtic-mad Rod Stewart – after picking up the grimy 10″ commentary of an Old Firm game for £6.
The unusual vinyl record, 'The Football Match (Rangers v. Celts)' dates from 1907 and was bought in a job lot at auction in Auchtermuchty, Fife in December.
It was released by the International Zonophone Company on 10″ shellac and features comedian Jock Whiteford, born in 1877, commentating in a deliberately sped up Scottish accent.
Radio DJ Shane Quentin, 59, was hoping to pick up some vinyl to play on his radio show when he came across the record.
He asked a friend who works for the BBC in London to use specialist equipment to clean it up, using an electron microscope.
The recording captures fans cheering in the stands at Hampden, and the comic describing the pre-match atmosphere, as well as the moment before a missed goal.
In the recording, the commentator shouted: "Hamilton up the wing, Hamilton's going, he's going, he's going, shoots…you big blind jessie!"
Shane, from Carnoustie, Angus, who works as a painter and decorator, is hoping Rod Stewart might want to take it off his hands – but has it framed on the wall of his home.
He believes 'this is one of the oldest football-related discs in the world and quite likely the first recording featuring an Old Firm match'.
Shane said: "I was in an auction house to look for records because I do a radio show.
"I play vinyl and I am always looking for stuff no one else has played.
"There was a lot of 45s and 78s and I bidded on it.
"I didn't expect to win but I got it for six quid.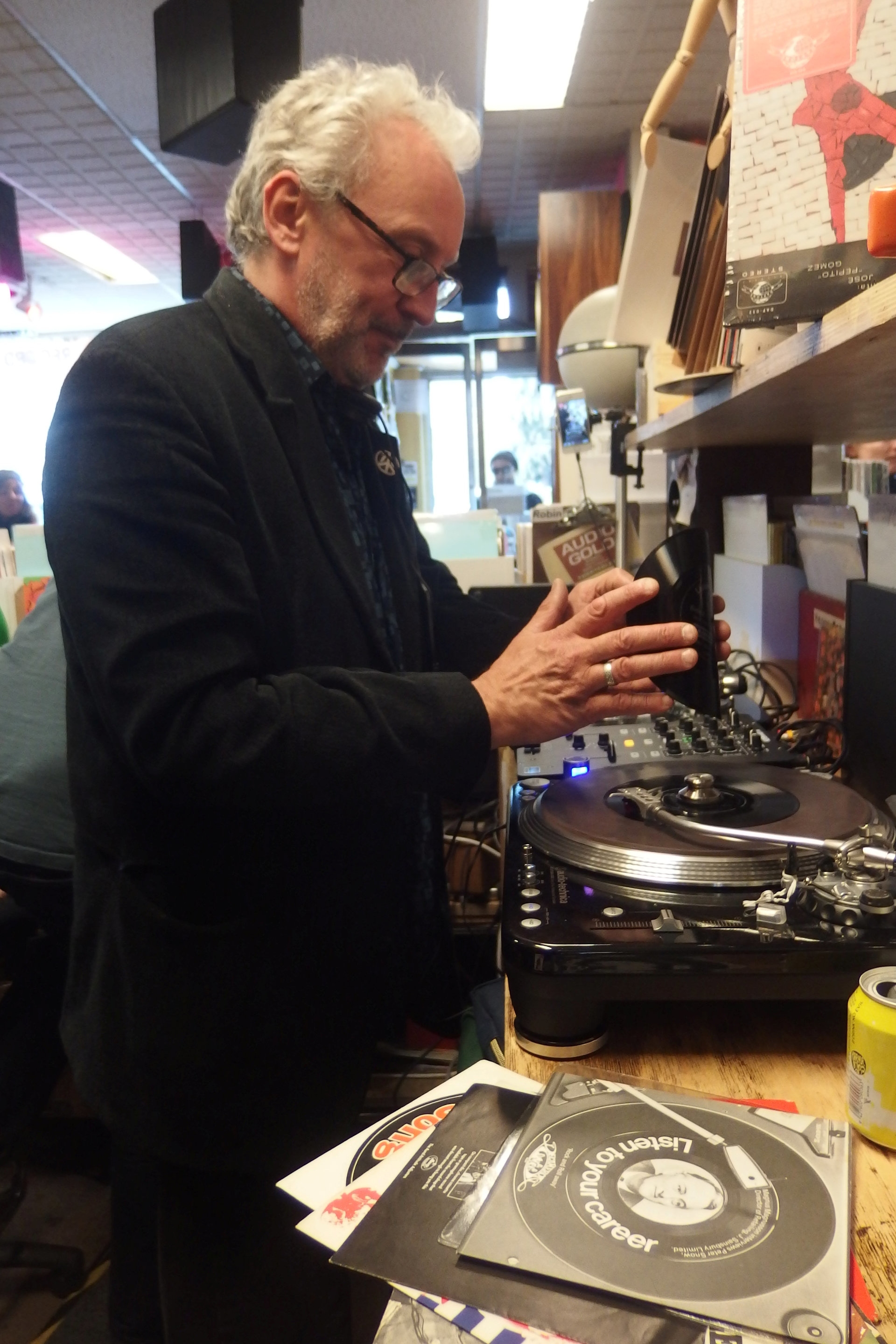 "There was this football record and I thought that was unusual because I have quite a few 78s but I've never come across one that says Rangers versus Celtic.
"When you listen to it, it's so quick, you can hardly hear what he's saying.
"But if you slow it down, you can hear him talking in an understandable Scottish accent.
"You can hear him name-checking the players.
"It is the oldest football record so far.
"I have done my research on it and somebody wrote to me saying he had one from 1914.
"It's definitely the oldest football match described on a record.
"When you play the record at the right speed, it sounds speeded up – that's for comedic effect.
"I couldn't understand it at first and it was so scratched.
"I have a friend who works at the BBC in London and he had to clean it up under a bloody electron microscope.
"It predates the Titanic.
"It's hard to estimate a price because there aren't any others that I know of."
Shane has a radio show, The Garden of Earthly Delights', on CRMK online radio station.
He has the record framed on the wall of his home studio and has no plans to sell it unless someone offers him 'three figures'.
Shane said: "It's not for sale – but I am open to offers.
"If someone came and said three figures, I'm going to go 'Oh, ok'.
"I'm a mercenary like that.
"I've done my research and somebody did get back to me and they said they had one from 1913 but that's another five years later.
"You could say the oldest football-related record in this country, anyway.
"Somebody did say there was one in America but people say all sorts of things.
"As far as the possibility of selling it, my friend suggested getting in touch with Rod Stewart because he's a big Celtic fan.
"So I wrote to Rod on Twitter and on Facebook but he hasn't been in touch."