Swans and other wildlife have had their homes contaminated in what has been described as a "major pollution incident" in East Lothian.
A spill of what appears to be fuel in the River Esk in Musselburgh was reported to the Scottish Environment Protection Agency and the local authority on Friday.
Local residents described being in tears at the sight of birds exhausted from trying to clean their contaminated feathers.
Patricia Enot, an environmental consultant who lives in the town, said she never expected to see such a "distressing" contamination incident near her home.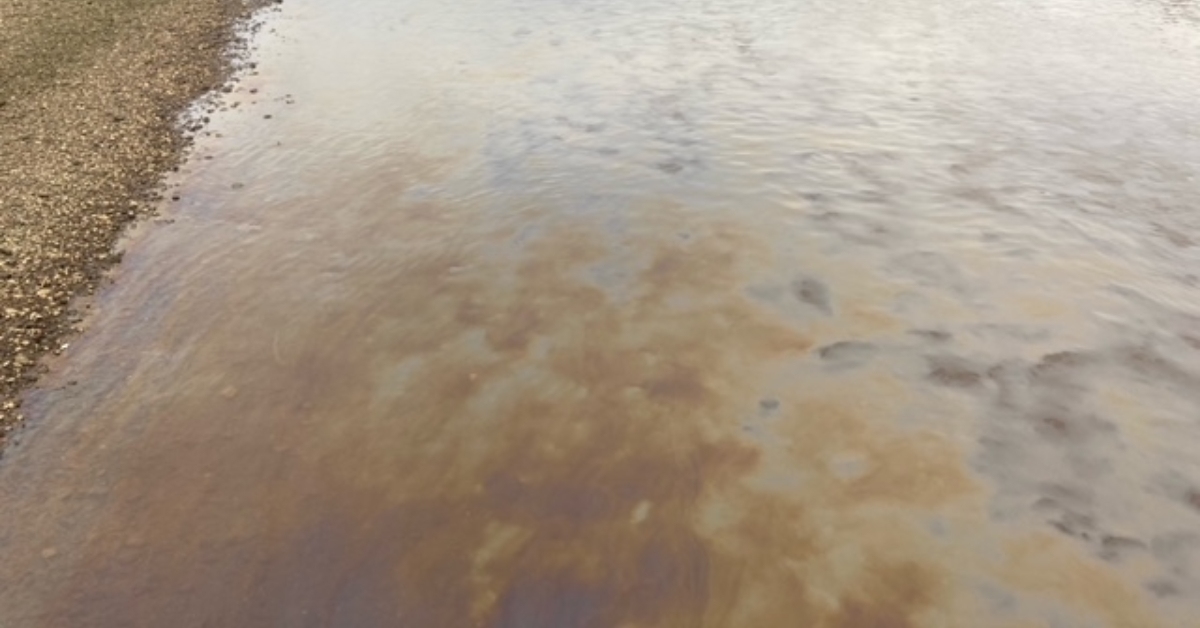 "It's shocking," she told STV News.
"People have reported irritated eyes and nausea from the contamination just by walking along the river, as it is so strong."
One swan has reportedly already died with several others seized by officers from the Scottish Society for Prevention of Cruelty to Animals (SSPCA).
The contamination appears to be affecting a huge stretch of the river from Old Craighall near the A1 down to the Firth of Forth where eyewitnesses described seeing an oil slick drifting out to sea.
A stench like that of fuel was described by residents as being so strong it could be smelt on the high street.
Chris London, a wildlife photographer, said locals were outraged.
"It's killing me to see the damage this is doing to a really beautiful stretch of river," he told STV News, "God knows how long it will take to recover.
"Nobody seems to be doing anything to stop it or clean it up.
"SEPA were contacted about it yesterday, but as of midday today nothing has been done to stop the flow of diesel into the burn at the source, nor any attempt of a clean up.
"The swans and other wildlife are suffering badly from this. This really is a major incident here, but nobody seems to care."
East Lothian Council said Scottish Environment Protection Agency (SEPA) officers were in attendance to investigate a potential pollution incident in the River Esk at Musselburgh.
A spokesperson said: "Officers are investigating the source to determine what actions need to be taken.
"East Lothian Council's Protective Services team have gone out to the location and are assisting SEPA staff with investigations including taking a range of water samples."
SEPA and SSPCA have been contacted for comment.