Latest updates
35 people have been injured after a ship became dislodged in its dry dock
The US Consulate in Edinburgh has confirmed US citizens were onboard
12 ambulances, an air ambulance, three trauma teams, a special operations team, three Paramedic Response Units and three patient transport vehicles were deployed
The Health and Safety Executive said it was aware of the incident and was investigating
A major incident has left 35 people injured in Edinburgh after a ship became dislodged in its dry dock.
The ship, RV Petrel, is a research vessel which was previously owned by the estate of Microsoft co-founder Paul Allen, before being sold in 2022.
Emergency crews were called to the scene at Imperial Dock in Leith at around 8.29am on Wednesday, March 22.
The massive ship on a dry dock became dislodged from its holding, and images show it lurched towards its righthand side.
The Scottish Ambulance Service took 21 to hospital; 15 to Edinburgh Royal Infirmary, four to the Western General Hospital, and two to Victoria Hospital in Kirkcaldy.
A further 12 patients were treated at the scene and discharged. STV News understands there were around 50 refurbishment workers on board.
Two people were also taken to hospital in NHS Fife.
NHS Lothian said later in the day that eight people are still in hospital, some with serious injuries, following the incident.
It comes shortly after the US Consulate in Edinburgh confirmed that US citizens were aboard the ship when the incident occurred.
A statement read: "We are monitoring the situation at Imperial Dock in Edinburgh and offering support to U.S. citizens who were involved."
The health board's acute services chief officer urged people not to attend A&E room unless it was an emergency.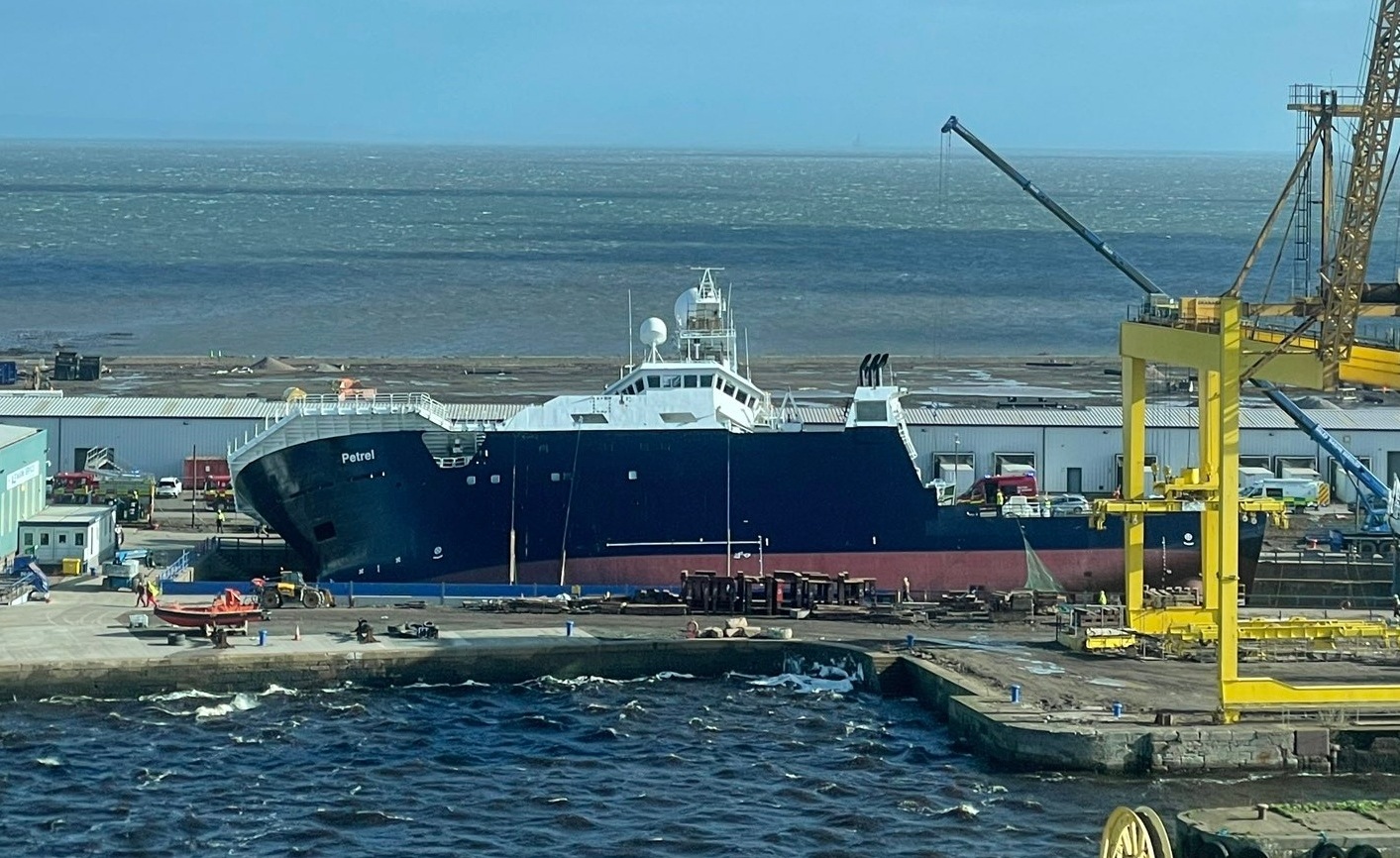 Members of the public have been asked to avoid the area to allow emergency service access.
The RV Petrel was placed into long-term moorage at Leith in 2020 due to "operational challenges" stemming from the pandemic.
City of Edinburgh Council leader Cammy Day said: "I'm deeply concerned to hear of the ongoing incident at Imperial Dock in Leith.
"My thoughts are with all those affected and wish them a full and speedy recovery. Our teams are supporting emergency services in whatever way they can. Please avoid the area to allow the response to continue."
Jacquie campbell, chief officer of acute services at NHS Lothian, said: "We're on standby to receive a number of patients at the Royal Infirmary of Edinburgh's A&E department following a major incident at Imperial Dock in Leith.
"We have been reviewing the current capacity at the RIE, with support from other sites, to prepare to accommodate these patients.
"Given the expected pressure on the site, we urge people not to attend A&E at the Royal Infirmary of Edinburgh unless it's an emergency.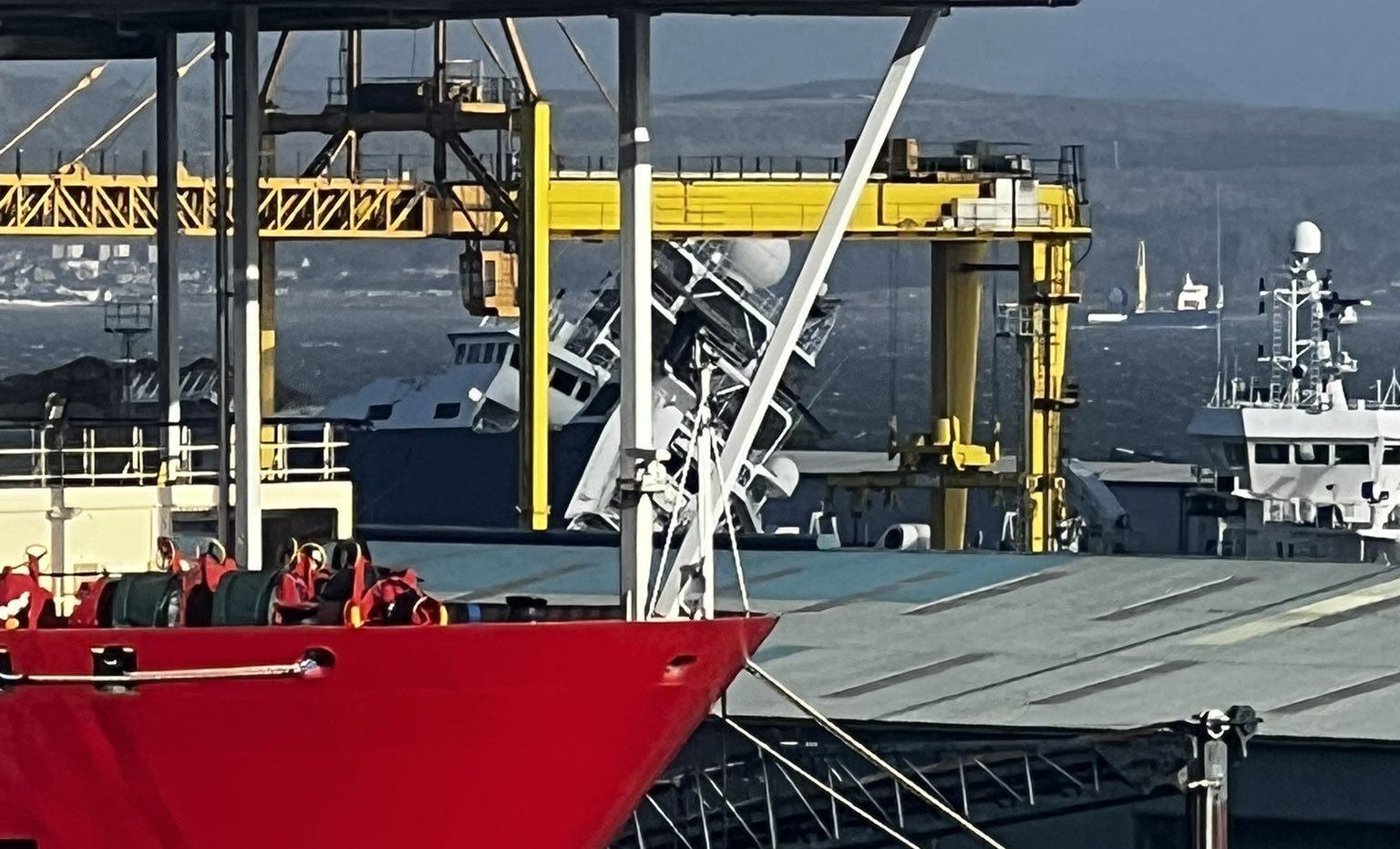 "If you think you need urgent care, please contact your GP or call NHS 24 on 111 to seek advice. Thank you."
Leith councillor Adam McVey described the incident as "terrifying" for those on board.
He tweeted: "Emergency services are responding to a major incident at Leith docks – a ship has been dislodged from its holding in strong winds.
"My thoughts are with those who've been injured & hope everyone recovers quickly. Please avoid area."
Ambulances, the fire service, police officers, and an air ambulance are currently at the scene.
A spokesperson for Forth Ports said: We are aware of the incident at the facility of our tenant, Dales Marine Services, at the Port of Leith.
"We are providing Dales with any support we can today. We cannot comment any further as the incident response is being led by the emergency services. Our thoughts are with everyone involved in this incident."
Dales Marine said it was "liaising with the emergency services in dealing with the on going incident".
A spokesperson added that the firm's priority is to "ensure those involved and their families are supported".
A spokesperson for the Scottish Ambulance Service said: "We received a call at 8.29am today to attend an incident in Leith.
"We dispatched 12 ambulances, an air ambulance, three trauma teams, our special operations team (SORT), three Paramedic Response Units (PRU) and three patient transport vehicles."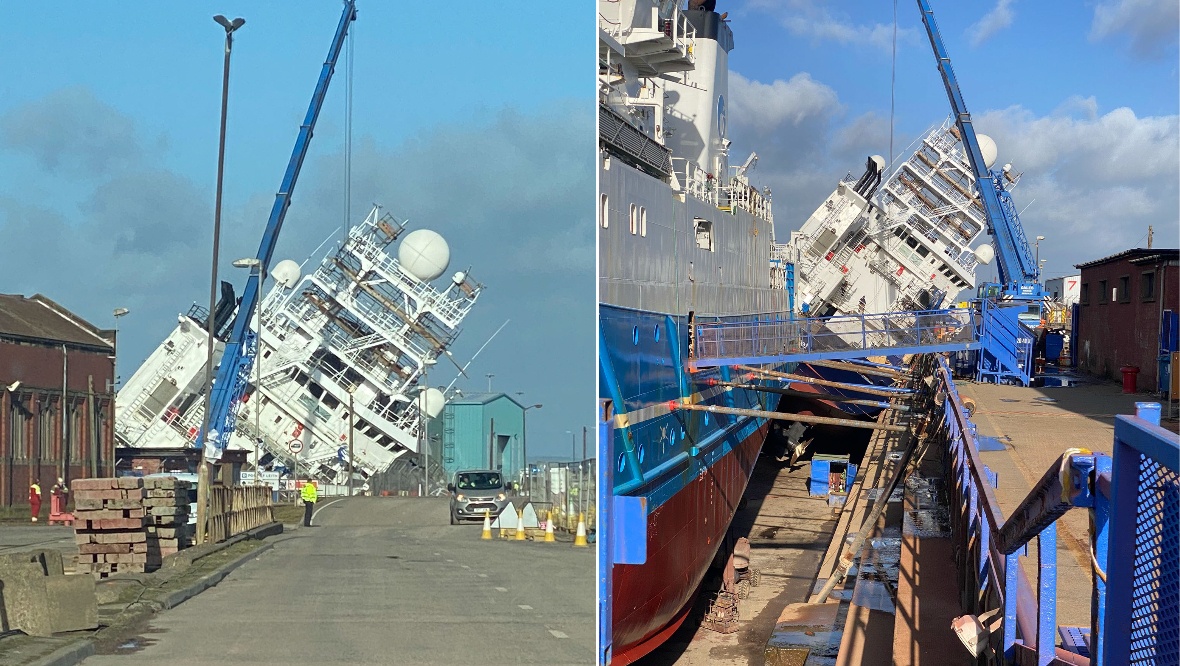 A Scottish Fire and Rescue Service spokesperson said: "We were alerted at 8.43am on Wednesday, March 22 to reports of an incident at Imperial Dock, Leith, Edinburgh.
"Operations Control mobilised four appliances and a number of specialist resources to assist emergency service partners.
"A number of casualties were passed into the care of the Scottish Ambulance Service. Crews left the scene at 3 pm."
A Police Scotland spokesperson said: "Officers and emergency service colleagues are responding to an incident at Imperial Dock in Leith, Edinburgh, whereby a ship on dry dock has become dislodged from its holding.
"Police were called to attend at around 8.35am on Wednesday, March 22, 2023 and officers remain at the scene.
"The public are asked to avoid the area to allow emergency service access."
A Navy spokesperson said: "The Navy is working closely with the on-site authorities, who are in the best position to help those in need and to provide status updates.
"We continue to communicate with our contacts at the scene in order to understand what occurred, the actions being taken, and the long-term impacts.
"Our thoughts and prayers are with those injured and their families, with hopes for a quick and full recovery."