A lorry has crashed through a stone wall, down an embankment and onto railway tracks in East Lothian.
Cross-border rail passengers have been advised not to travel as they face severe disruptions on the line.
Images sent to STV News show an overturned lorry which appears to have crashed through a wall near the A199, Wallyford, Musselburgh, and onto the tracks.
The incident occurred at around 1.30pm and a male lorry driver has been taken to hospital – his condition is currently unknown.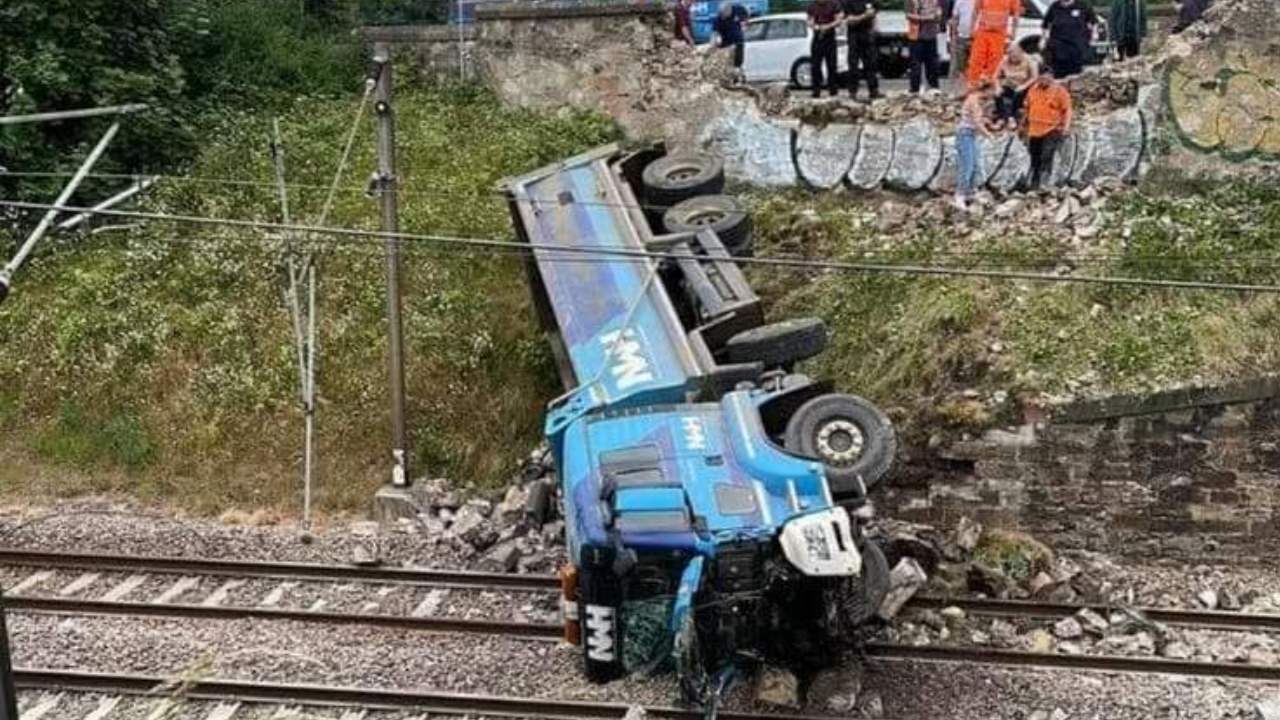 The rail lines in both directions have been closed due to the incident and several roads in the area are closed with diversions in place.
One eyewitness told STV News that he and his children had just walked past the area when the lorry came round a corner at speed.
"I was in complete disbelief," he said.
Police confirmed the A199 was closed between the Dolphinstone junction and Strawberry Corner roundabout, as well as at the Loan junction, Wallyford.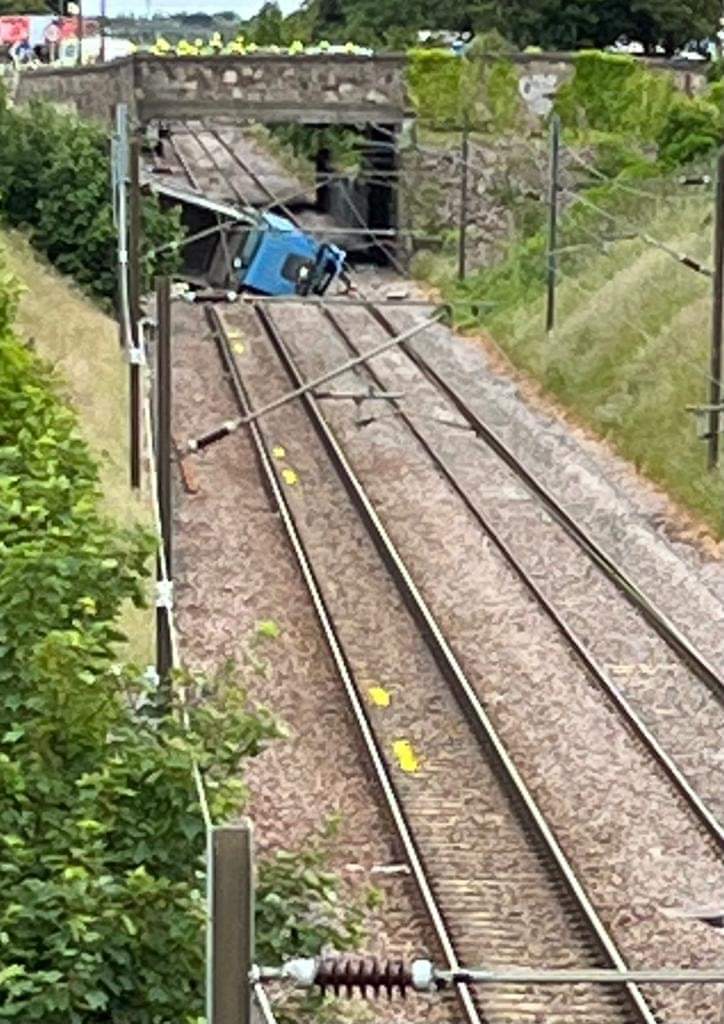 The A6094 is also closed at the Loan junction and diversions are in place.
Rail operators LNER and LUMO have advised customers not to travel.
An update on LNER's website read: "Customers are advised not to travel for the remainder of today. Tickets dated for travel today, may be used to travel any day until Tuesday, June 28.
"If your journey is urgent, please speak with station staff regarding alternative transport."
It added that for Transpennie Express customers a request for road transport has been made between Newcastle and Edinburgh in both directions.
Major disruption is expected until 9am on Friday, June 24.
In an update to LUMO customers, the rail provider said: "Disruption on our services is expected until the end of the day and customers with tickets for today, these will be valid for use until June 30.
"Rail replacement has been requested however no current ETA for this yet."
Later on Thursday night Network Rail Scotland said: "The crane is now in position and ready to begin lifting the HGV from the line. Before that happens, we're moving overhead lines to create room for the lift to take place. Once complete, we then need to move them back into position.
"With the HGV clear of the line (hopefully by midnight), we'll start repairing our damaged overhead line equipment. What we've not been able to do so far is inspect the damage to the track and signalling system (a telecoms cabinet was located where the vehicle landed).
"This means that unfortunately, we don't expect the East Coast Mainline between Edinburgh and Berwick-upon-Tweed to reopen first thing tomorrow. We understand this is frustrating and we'll work through the night to avoid this if we can.
"We'll be updating our train operators throughout the night as recovery work goes on. If you're travelling tomorrow, please check your journey, particularly if you're travelling first thing."
A spokesperson for Police Scotland said: "Officers were called to reports of a lorry on the railway tracks near the A199, Wallyford, Musselburgh around 1.30pm on Thursday, June 23, 2022.
"The male lorry driver has been taken to hospital."