Marie-Claire Grounds was working in a Covid admissions ward in Edinburgh when she first contracted Coronavirus in April 2020.
When she caught it again the following summer, her long Covid symptoms intensified – and she hasn't been able to work since.
"There's been just so many losses, I didn't ever imagine that three years later I would still be suffering," she told STV News.
"I was at times entirely bedbound, almost completely housebound. Your function goes completely."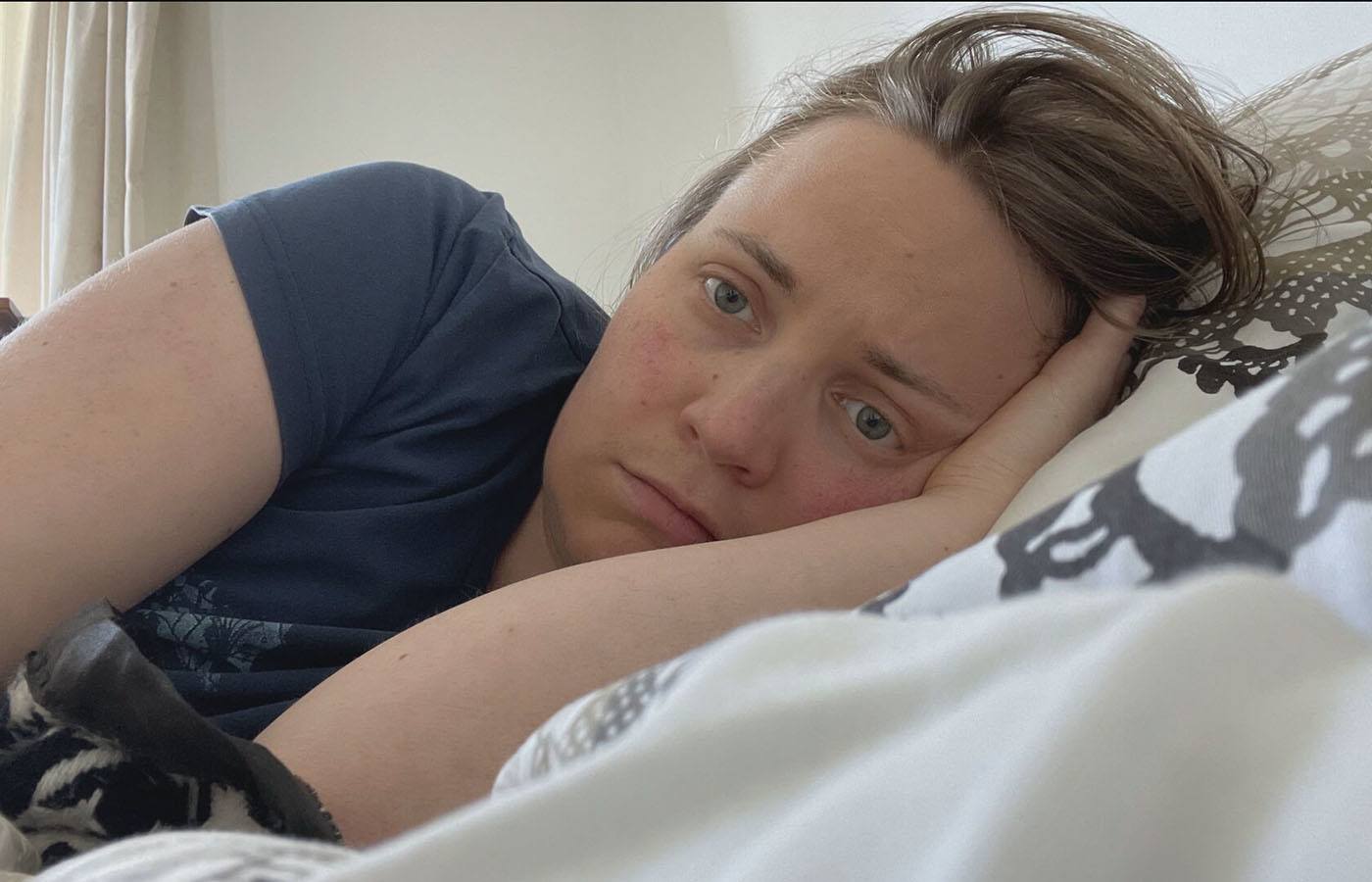 She's living with extreme fatigue, brain fog and post-exertional malaise, which can cause "crashes" and flu-like symptoms.
The 34 year old, who has had Covid four times in total, has had to adjust to not being able to embrace the hobbies she's loved since childhood, like performing in choirs.
Marie-Claire has found that her menstrual cycle has also been affected.
"It's like an added layer to the rollercoaster, because you're continually cycling your hormones," she said.
"There's been an enormous impact on my symptoms – near the period it's much worse, but in the early part of the cycle my cognition is worse, my brain fog is worse, my fatigue worsens."
Marie-Claire is among the participants in a new study that is exploring the issue in more detail.
The study at the University of Edinburgh's MRC Centre for Reproductive Health, funded by the Royal Society of Edinburgh and the Wellcome Trust, is examining samples of blood and womb lining from women living with long Covid.
The women have also taken part in detailed questionnaires about the patterns of their cycle, and the changes they have seen since falling ill.
Dr Jackie Maybin, senior clinical research fellow and consultant gynaecologist, said: "It's quite a small study, just looking at ten women, but we're very carefully categorising the tissues, and what I hope is that it will give us some indication on the mechanism behind the heavy or disturbed menstruation that people with long Covid are experiencing.
"Once we can understand what the cause is then we can move on to better treatments."
Marie-Claire added: "There's so much that we still need to learn about and understand – and a lot of those have been illnesses that predominantly [affect] women, so there needs to be this turning point.
"It's really brilliant that this study is going on, to start to answer questions."
Link between Covid vaccine and length of periods confirmed by study
Last year, an international study found vaccinations against coronavirus were linked to an average increase in the menstrual cycle length.
The findings said this was temporary and caused a change of less than one day for most people, however a smaller group of women experienced much longer delays of eight days or more.
Caitlin Brady, a community manager from Glasgow, said she noticed a significant difference after each dose of the jab.
"One of them caused me not to have period for a month, which if you're a female you know the stress that causes mentally and on your body," she told STV News.
"I used to have dates like clockwork," the 30-year-old said, " I use an app to track my periods and have for few years."
READ MORE: Link between Covid vaccine and length of periods confirmed by study