Edinburgh's long-awaited children's hospital will fully open this month, more than three years later than originally planned.
Health secretary Jeane Freeman confirmed that all remaining clinical services will move into the Royal Hospital for Children and Young People from March 22.
She said: "I am grateful to all those involved in delivering a project that has resulted in a safe hospital for the patients and their families, and to NHS Lothian staff for their dedication and professionalism throughout this project, and the additional challenges presented by the coronavirus pandemic."
The £150m hospital was originally due to open in autumn 2017.
The date was then pushed back to February 2018 and then again to the summer of 2019.
However, a typo in a spreadsheet was part of a "collective failure" that led to a safety flaw in the building's ventilation system.
With only a few days before the first patients were due to arrive, the Scottish Government stepped in to stop it from opening.
Remedial work worth £16m – which included fixing the air flow in critical care rooms – was carried out and the hospital began to deliver outpatient services last July.
It also already hosted the Department of Clinical Neurosciences, along with a number of administrative support staff.
The hospital's full opening date was scheduled for last autumn, however it was put under review due to the coronavirus pandemic.
Freeman confirmed there had been "rigorous checks and validation of remedial works".
She added: "The safety and wellbeing of all patients and their families has always been and will remain our top priority, which is why I took the decision to postpone the move of services until we had assurance that these services could be delivered in the safest way possible."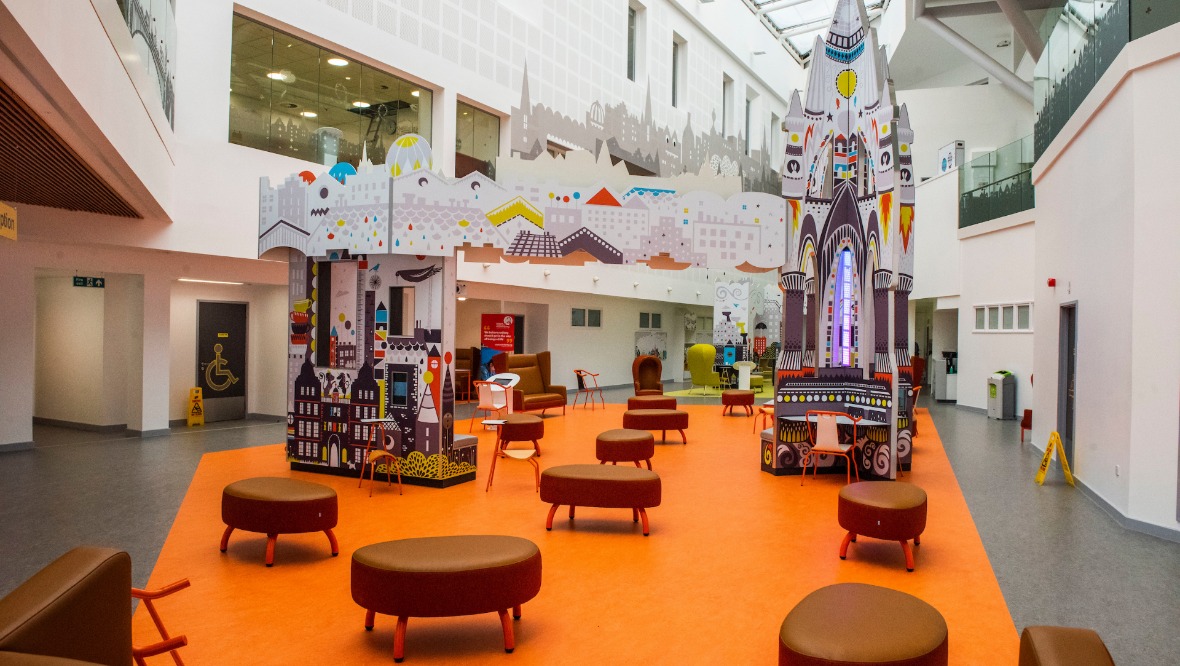 NHS Lothian said the hospital will fully open to patients on Tuesday, March 23.
Calum Campbell, chief executive of the health board, said: "I am delighted to announce that the new Royal Hospital for Children and Young People will fully open on March 23, bringing world-class clinical facilities to the people of Lothian.
"Our wish for this project was for it to be designed in collaboration with patients and their families, as well as our staff, and the facilities that are available within the Royal Hospital for Children and Young People are testament to the success of that approach.
"The spaces are welcoming, but also fun; intended to put children and young people at ease at a time when they might otherwise be frightened, unsure or upset.
"The designed space is complemented by the inclusion of the latest clinical thinking and technology, enabling our teams to provide the best treatment and care for our patients not just now, but for years to come."
Scottish Conservative Lothian MSP Miles Briggs said:  "At long last, children and families will be relieved that this hospital is going to be fully operational before the end of this month.
"This is positive news but it remains astonishing that it has taken so long for the SNP government to make this a reality.
"Their woeful mismanagement of this project saw it beset by delays time and time again, and those responsible cannot be allowed to get away with their failures."
A public inquiry is currently under way into issues at the hospital, as well as at Glasgow's Queen Elizabeth University Hospital (QEUH).
The probe will examine ventilation and building systems issues at the 'super hospitals'.
Freeman ordered the statutory inquiry – which is being chaired by Lord Brodie – following concerns from parents.
In 2019, two patients at the QEUH died from infections linked to pigeon droppings.
According to the remit of the inquiry, its "overarching aim" is to consider the planning, design, construction, commissioning and, where appropriate, maintenance of both the QEUH and the Royal Hospital for Children and Young People.
It intends to ascertain how the problems occurred, how they could have been prevented, their impact on patients and their families, and whether the buildings provide a safe environment for "the delivery of safe, effective person-centred care".
The inquiry will then make recommendations to ensure that any past mistakes are not repeated in future NHS infrastructure projects.