A recording studio in Edinburgh has been broken into and two "unique and expensive" guitars have been stolen.
Two bass guitars worth over £3,000 were missing from Secret Basement Studios in Giles Street, Leith, after the building was broken into sometime between Monday, April 10, and Sunday, April 16.
Andrew Cairns, owner of the small independent business, realised the property had suffered a break-in when he returned from a short holiday on Sunday evening.
He told STV News: "I was away for a short trip, got back to the studio Sunday evening at around 6pm.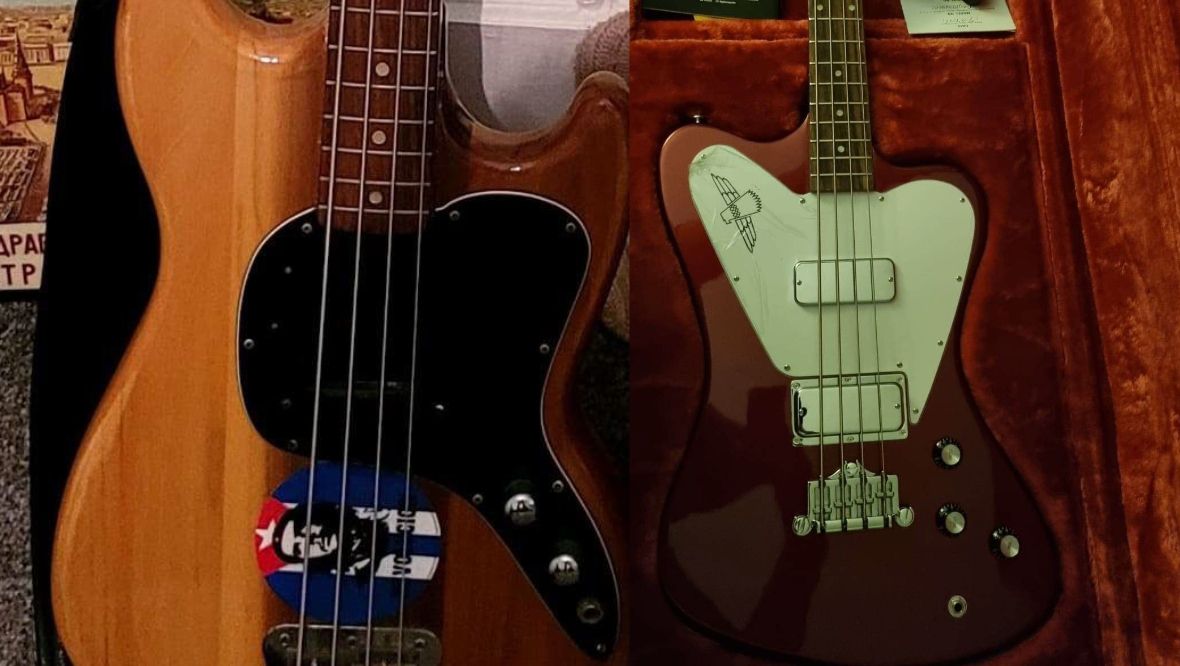 "I noticed the outer door was ajar and glass at the side of the inner door had been smashed through.
"The place had clearly been searched, and I immediately noticed the two guitars missing and called police.
"The two bass guitars are both worth around £1,500 each, although we've seen some offers on the Fender Musicmaster at around £2,000 to £3,000.
"They are both quite unique guitars, there are certainly not many of them floating around.
"The two basses are not only unique and expensive, but the Fender has been my friends go-to bass for 20 years now.
"It's an instrument filled with memories and experiences for him. He's played with it on countless shows, different bands and tours.
"The Gibson Nonreverse Thunderbird is my own, a more recent purchase but my first big dream bass for me."
A Police Scotland spokesperson said: "Around 6.20pm on Sunday, April 16, we were made aware of a break-in to a premises on Giles Street, Edinburgh.
"Enquiries have commenced and are ongoing."