By Jenness Mitchell & Susan Ripoll
A human rights lawyer who fled the Congo for her own safety is now fearing for her family's lives in Scotland due to racially-motivated attacks.
Debora Kayembe, who left Africa for the UK more than 15 years ago, has had her car tyres slashed and damaged with nails.
The single mum-of-two also said a racist mob chanted "go home" outside her house in Bonnyrigg, Midlothian.
Ms Kayembe, who sits on the board of directors for the Scottish Refugee Council, said the ordeal has been so severe, her family was forced to move to a new house in a bid to escape the abusers.
She told STV News she was "afraid like hell" but would be going "nowhere".
She said: "Boom, boom boom on my front door. 'Go home, go home, go home'.
"I open the door and I say 'I'm not going anywhere'."
Ms Kayembe had to be comforted by a neighbour who came to her aid.
She has since vowed not to give up the fight against racists.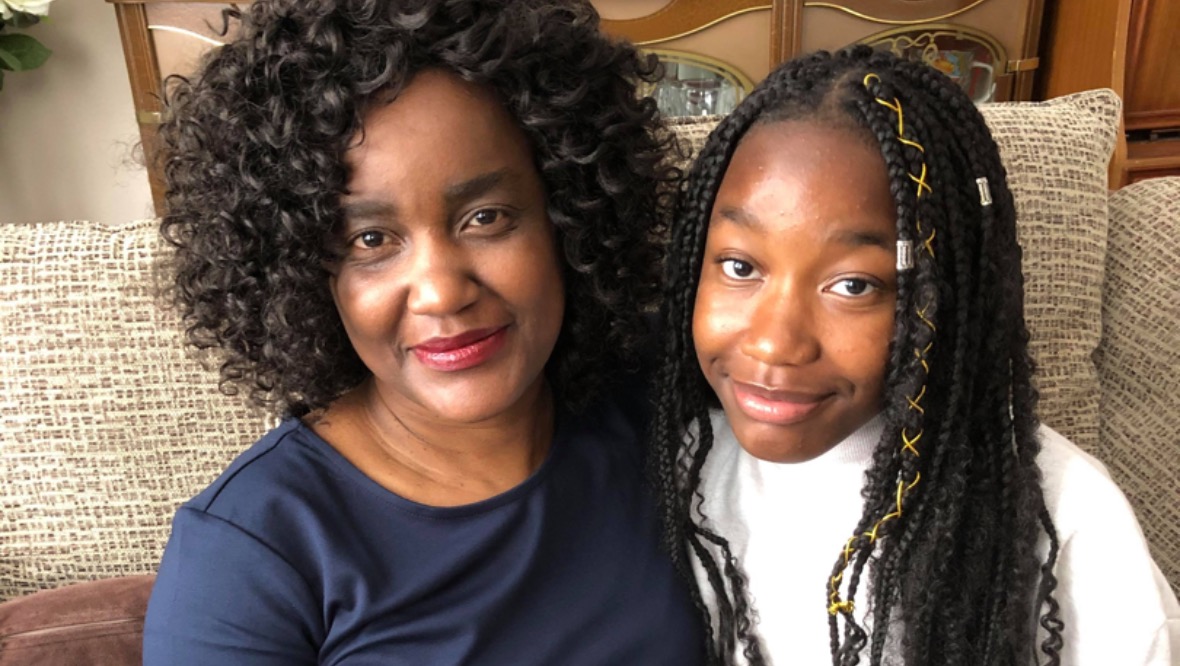 Ms Kayembe, who in 2019 became the first female African to have her portrait hung in The Royal Society of Edinburgh, said people in Scotland need to "stop lying" to themselves if they believe there's no issue with racism in the country.
The dedicated campaigner and activist said Scots need to stand up and speak out.
She said: "If our society is Scotland, we're saying we're against homophobia, against racism.
"And when it happens, we come and we scream out from our mouths 'we do not want any racism in Scotland' and we tackle it. [Then] this kind of situation will never happen again."
Police confirmed they are investigating vandalism to Ms Kayembe's car.
A force spokesperson said: "We can confirm police received a report on Friday, July 24, from a woman in Dobbie's Road, Bonnyrigg, regarding damage caused to the tyres on her car.
"Officers are currently looking into this vandalism and enquiries are ongoing."