Ambulance workers on the frontline say they're stuck in a "never-ending circle" of stress this winter, with demand overwhelming services and no end in sight.
We met paramedics Blair and Dee as dawn broke across a dreich Edinburgh. It rained heavily overnight, which can mean a quieter shift, but they won't dare say "the Q word" out loud and tempt fate.
Blair trained as paramedic during the pandemic, but said the last few months had been relentless. "If this is what it's like at the moment, I don't think it's going to get better, it can only get worse," he told STV News.
"It's the relentlessness of it. We're going nine to ten hours without a break, it's not sustainable. There is pressure from hospitals and the sheer volume of patients needing treatment. That affects A&E and then us, as we're outside waiting for a space to go in."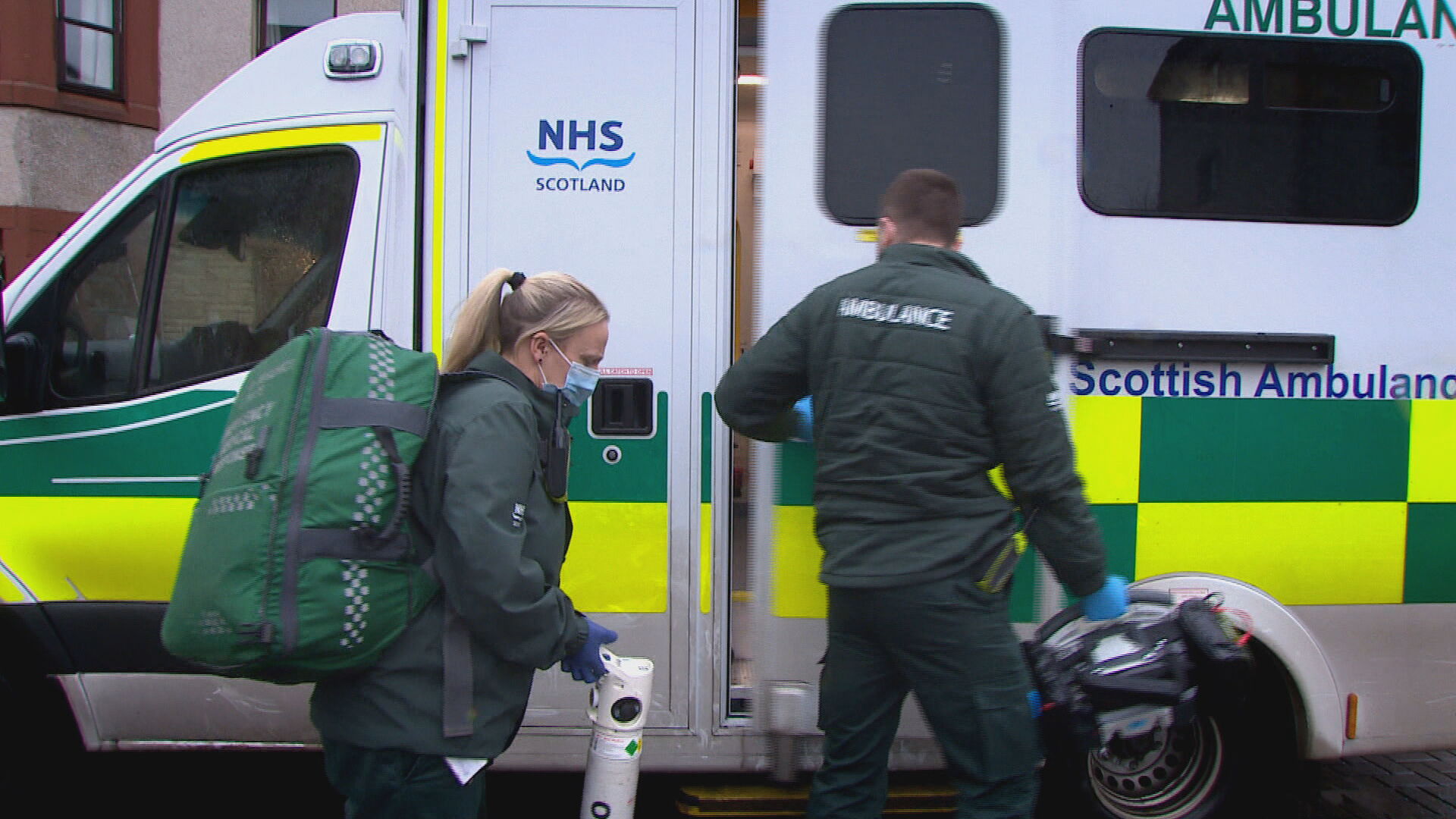 It wasn't long before Blair and Dee got their first call out – an older male with chest and breathing problems. The blue lights went on, and we followed.
The team assessed and treated the patient at home, and he didn't need to go to A&E.
They said a lot of their callouts recently had not necessarily been emergency situations, but it still fell on their shoulders to help.
Paramedics are finding themselves increasingly signposting patients to other avenues of healthcare – for example, helping to make GP appointments.
"Everyone is so understaffed," said Blair. "The infrastructure's not there to get help they need and access the help they need, so ultimately it falls to us. We have some avenues to go down, but we don't have everything. I would like to give people numbers, but services are not always available due to NHS cuts and staffing."
Burnout was mentioned often by the pair. In recent months, overtime has become a daily reality, with staff often working three to four hours extra a day.
"What would make my job easier?" Blair asked. "Getting my rest period, getting fed and getting finished. We're always happy to stay back and do extra time, if we get called out to a job that really needs an ambulance.
"But there's a lot of instances where you're two or three hours late after your shift. That has a snowball effect as you're tired again the next day. It makes you feel worse. We're all human at the end of the day."
Many ambulance workers have hit breaking point, and while widespread strikes over pay and conditions are set to take place across the NHS this winter, paramedics have suspended their planned industrial action for now.
I asked Blair if he felt valued. "No. I would like to say things will change. I don't think our wage reflects what we do. I think if everyone could see what we do on a daily basis, and lengths we go to, to help people, it would show we're vastly underfunded for what we do.
"If you give people the right salary and make working life better, you're going to get a better NHS."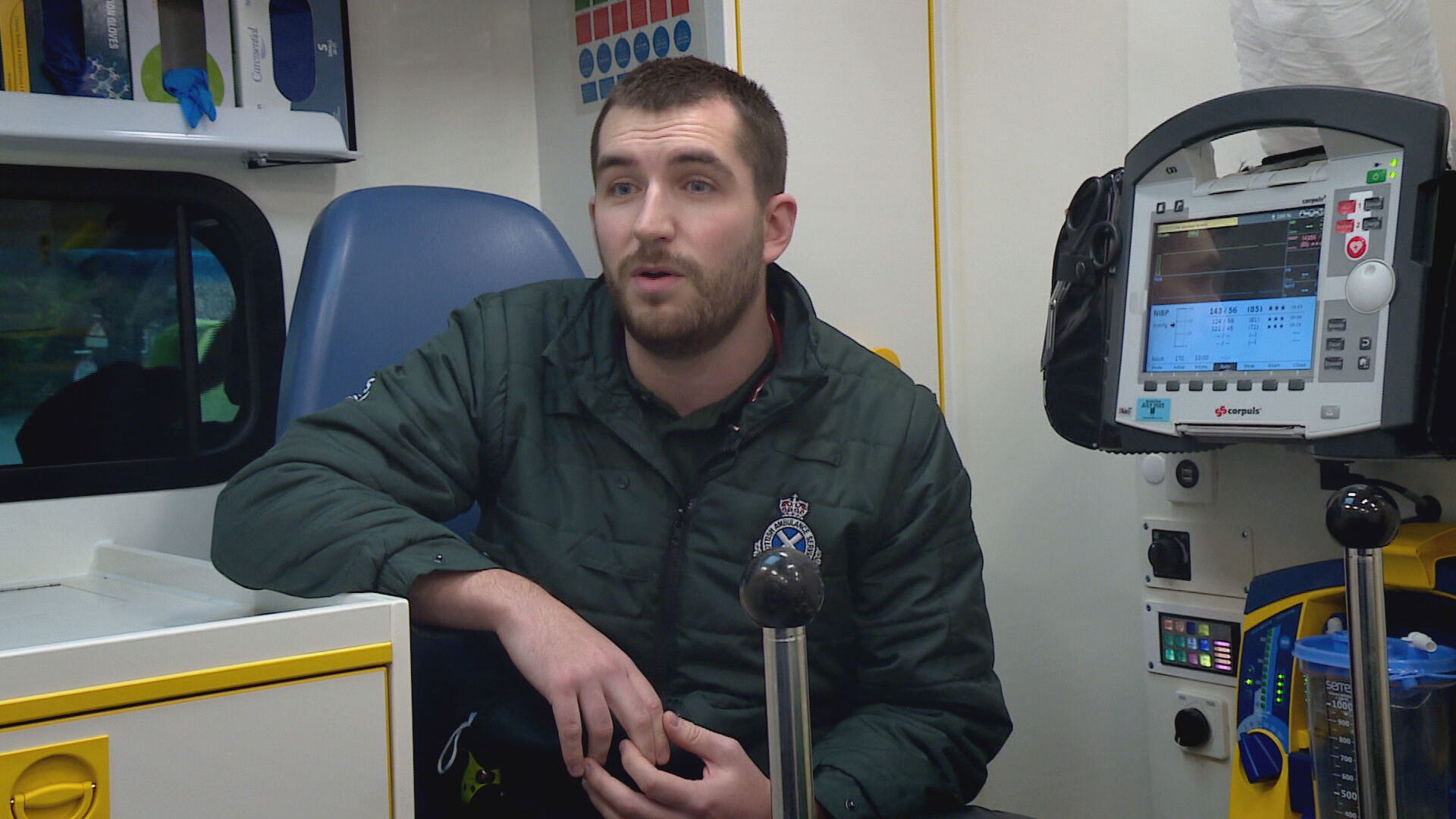 Shortly after we sat down with Blair, another call came in for the pair. Another male with breathing difficulties. After being assessed, he was taken to A&E.
When we arrived at Edinburgh Royal Infirmary, at least ten ambulances were parked up outside, all waiting to hand over patients.
Delays at A&E mean staff such as Blair and Dee can't get out to their next job, leading to longer waits for those needing an ambulance.
Those delays can often aggravate patients, Dee told us.
"It's frustrating, it's hard to get angry in the job we do," she said. "But it's frustrating. You can sympathise with the patient, you understand and wholeheartedly agree they shouldn't be waiting to go to hospital.
"We're patient facing, essentially that's who the public are speaking to, but we don't have the answers. All we can do is apologise, we don't know why they're waiting, it's a lot of pressure."
Dee has worked as a technician with the ambulance service for 13 years, but said things have never been so stretched. "Now, there's a massive influx of calls, the hospitals are packed, it's a never-ending circle we're going through. It keeps coming. It's going to be even worse leading up to this winter."
"Breaks and down time are the problems," Dee continued. "That's why staff are burning out.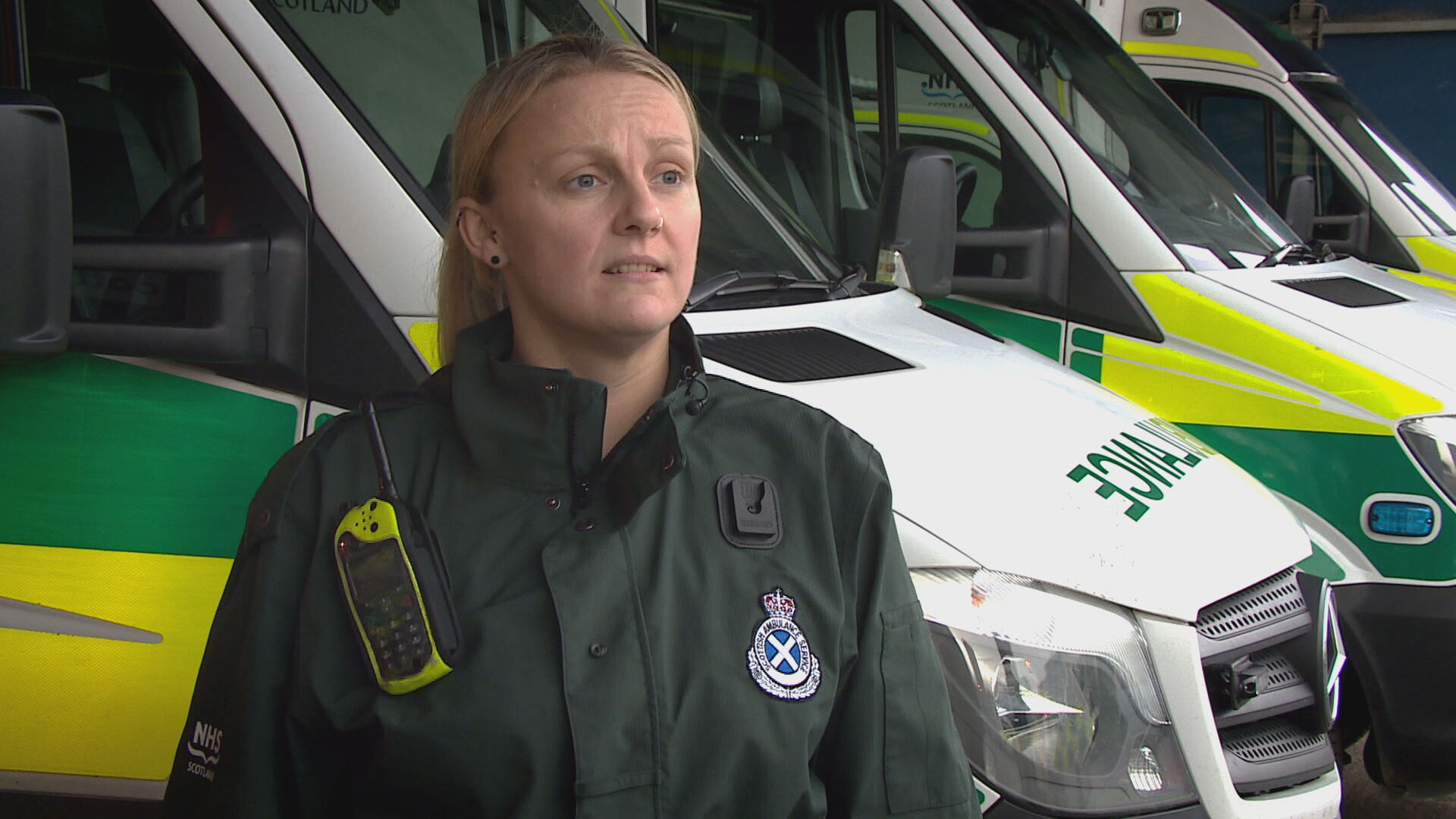 "You're struggling to get a single break – you should have two within your shifts. Most shifts, you're not getting finished on time. It's every single shift at the minute and has been for a long time.
"Rolling on from Covid, it's never eased, constantly waiting on the ease-up and, at the minute, it just never feels like there's going to be an ease-up."
We sat with Blair and Dee for well over an hour outside A&E. It's there their shift ended.
As we drove back to base, Blair reflected: "Regardless of how difficult it is to work in my job under the current pressures, I wouldn't change it. I would just like to feel appreciated."
With no guarantee things will get better, the pair agreed the current pressures were unsustainable – picking up the pieces from other healthcare services, and working back-breaking long shifts, they're disheartened. But they continue.
"You're frustrated from day before, even the week before. We're left with no real answers if this is going to get better, we're left to deal with it whether it gets better or worse."