When I first met Michael Rea, he was sleeping rough on Princes Street in Edinburgh.
It was a bitterly cold night back in November 2017, but he and his dog Piper had nowhere to go.
He'd told me that the handful of hostels which accepted dogs were full for the night.
Michael had been homeless for a few months at that point – he had grown distant from his family.
When we met again last week, five years since our last interview, life was looking much brighter.
He told me that he had found a tenancy six months after we met, and that he's back in touch with his family.
Charity Fresh Start, which offers a range of services for people experiencing homelessness, has been a huge support.
He's now a regular at community meals hosted at its base in north Edinburgh, and its team of volunteers helped make his flat more homely when he first moved in.
Michael said: "[They] painted two of my rooms and they gave me a starter pack because I had nothing, I lost all my stuff.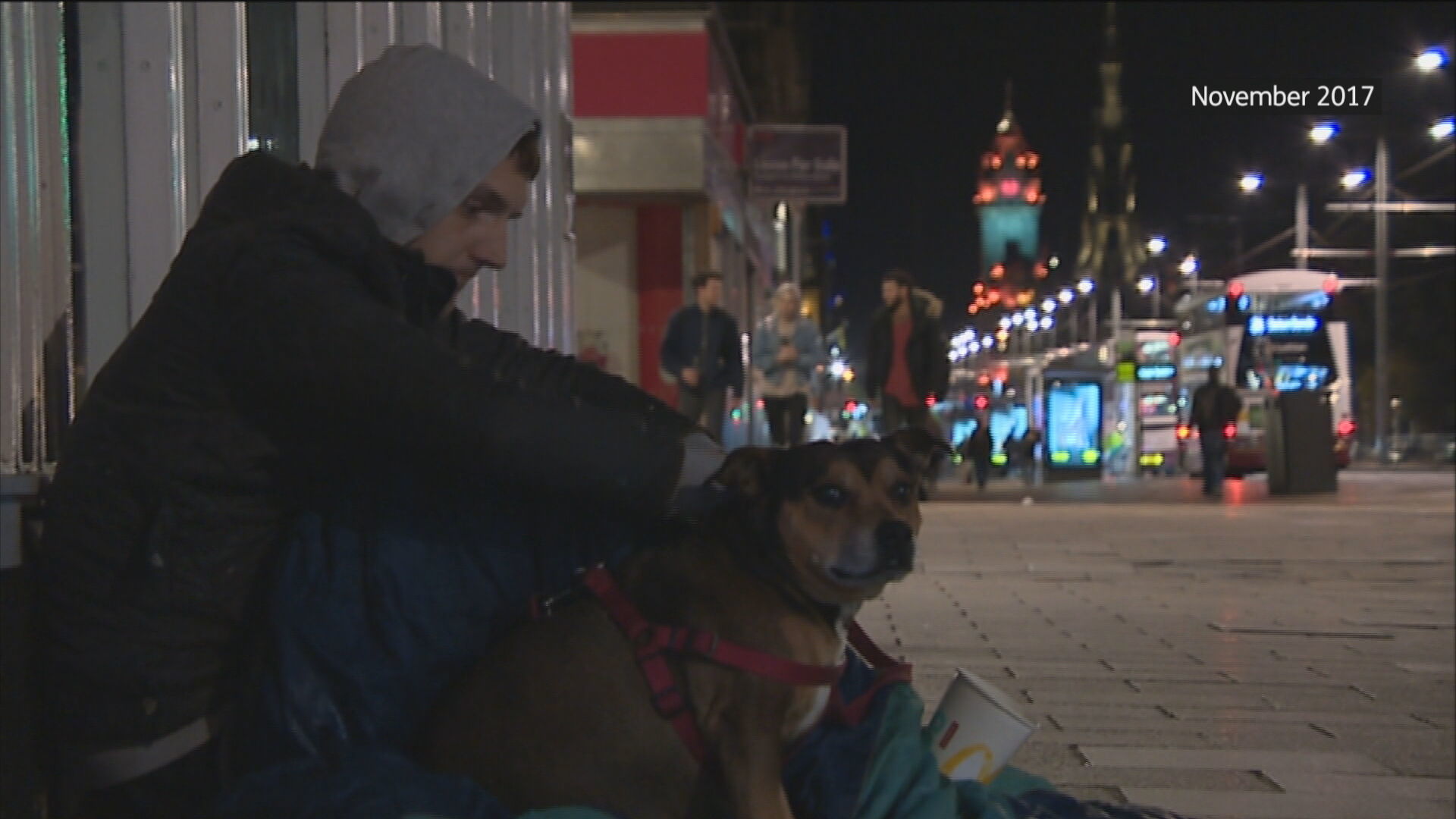 "I'm going to start doing cooking classes [here] in January, hopefully see what else can happen after that, and hopefully I can get work again as well.
"I've been homeless a few times throughout my life, I'm trying not to get like that again."
Fresh Start's drop-in meals also give people a chance to link up with other services.
Biddy Kelly, managing director of Fresh Start, says support is vital particularly in the wake of the cost-of-living crisis. 
She told STV: "I do think we will see more people who have never had to use our services before.
"Anyone can come to the community meal – there's no judgement when you walk through the door. But if you do need some help, you'll have someone [to ask]."