An engraver has become the first Scot to win the jewellery industry's most prestigious award.

Karen Wallace was hailed by industry bosses at a glittering ceremony at Goldsmith's Hall, London – an event dubbed the "jewellery Oscars".

Karen, 38, made the intricate steel scroll rifle cover – described by judges as requiring "stratospheric" skill to create – last year after receiving a commission from a client, but only managed to finish it while working around caring for her prematurely-born baby.

She only entered this year's Goldsmiths' Craft and Design Council Awards because she was able to fill in the application form on her phone with one hand while feeding her newborn girl, Robyn.

And Karen, from Edinburgh, was left gobsmacked when she landed the Jacques Cartier Memorial Award – an honour only given to creators for "exceptional and outstanding craftsmanship", and which has only been bestowed 42 times in the 65-year history of the awards.

The prize is given in memory of the founder of the globally renowned Cartier luxury jewellery firm.

Judges said Karen's work represented a "level of skill was simply stratospheric and of such a quality rarely seen".

Karen told how she had only learned the skills necessary to create the piece on a course just before receiving the commission – and wanted to put those techniques into practice even though they went above and beyond the brief.

But her progress was interrupted by the birth of her daughter five weeks before her due date – meaning she had to find time in her workshop around her newborn and her 18-month-old son Caleb's sleeping patterns.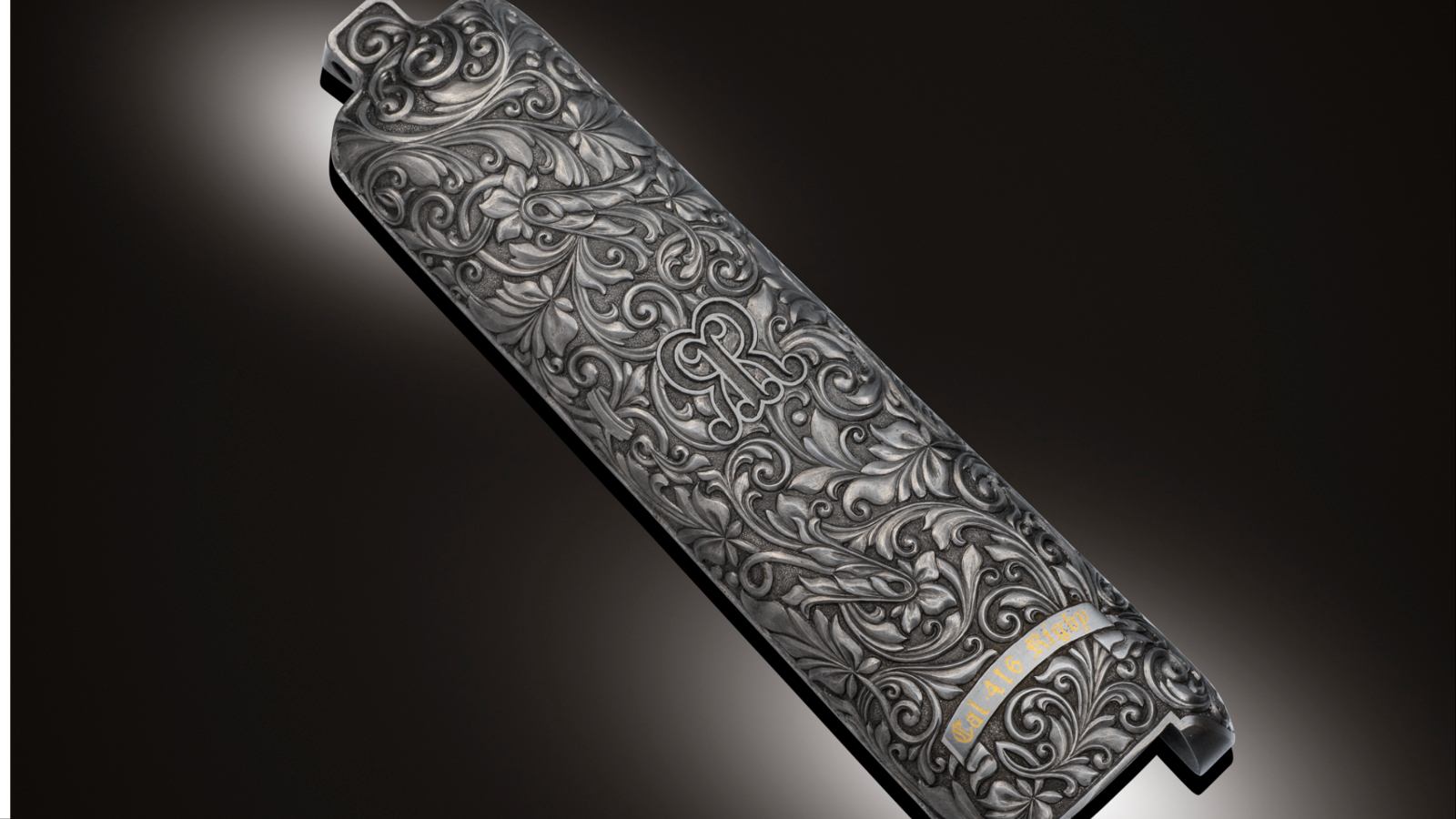 Karen said: "I was breastfeeding my daughter – it was an easy form to fill out with an app to enter it. I had an 18-month-old and was pregnant while I was making the piece.
"My daughter came five to six weeks early which meant I had to go back to work as soon as I could so I could finish it.
"I got to work while they were playing or sleeping or with family.
"My client didn't want to pressure me but it just goes to show you can do anything if you put your mind to it – I just love my work."
Karen said she was delighted to have been recognised in her own category – but "didn't even consider" that she would be recognised with the industry's highest accolade.

She said: "I didn't even know I was up for it until there and then – I wasn't even paying attention!

"I genuinely had no idea it would even be considered – I am over the moon. I was shaking when my name was called out – I was just thinking 'I don't want to fall up the stairs!'.

"You are up against people who are the best of the best. For me this was a job for a client with a deadline.

"I hadn't even told the gun maker I had been commissioned by that I had entered it in to any competition – I had to frantically try to call him to let him know and ended up having to go to his workshop the next morning to tell him I'd won.

"He had asked me to do a basic, bog standard piece but because I had learned these new skills I wanted to practice them.

"The piece is probably only about five inches by one inch – normally things that win the Cartier award are much bigger."
Laurent Feniou, managing director of Cartier UK, presented Karen with the award.

He told the ceremony: "This is a prize that is not given every year – this is an extreme achievement.
A massive, massive congratulations to the winner."

Anne-Marie Reeves, chair of the Goldsmiths' Craft and Design Council, added: "The relevant judging panels and council were in unison with high praise of the incredible level of skill and degree of difficulty demonstrated with the astonishing engraving and carving on her steel scroll rifle cover."
STV News is now on WhatsApp
Get all the latest news from around the country
Follow STV News
Follow STV News on WhatsApp
Scan the QR code on your mobile device for all the latest news from around the country