Jenners has been a fixture in Edinburgh city centre since it opened in 1838 and was once the oldest independently owned department store in the world.
Affectionately known as the 'Harrods of the North', the high-end store long attracted big spenders, window shoppers and tourists until it closed in December 2020.
The future of the historic Princes Street building – which was undergoing a major revamp – has now been thrown into doubt following a blaze which saw dozens of firefighters sent to the scene on Monday.
It is the second time the retailer has been hit by fire, with a blaze devastating its original Princes Street building in 1892.
Rebuilt in 1895, the A-listed Renaissance-style building boasted ornate balconies and atriums, pillars and dark wooden staircases with clothes, toys and homeware across three floors.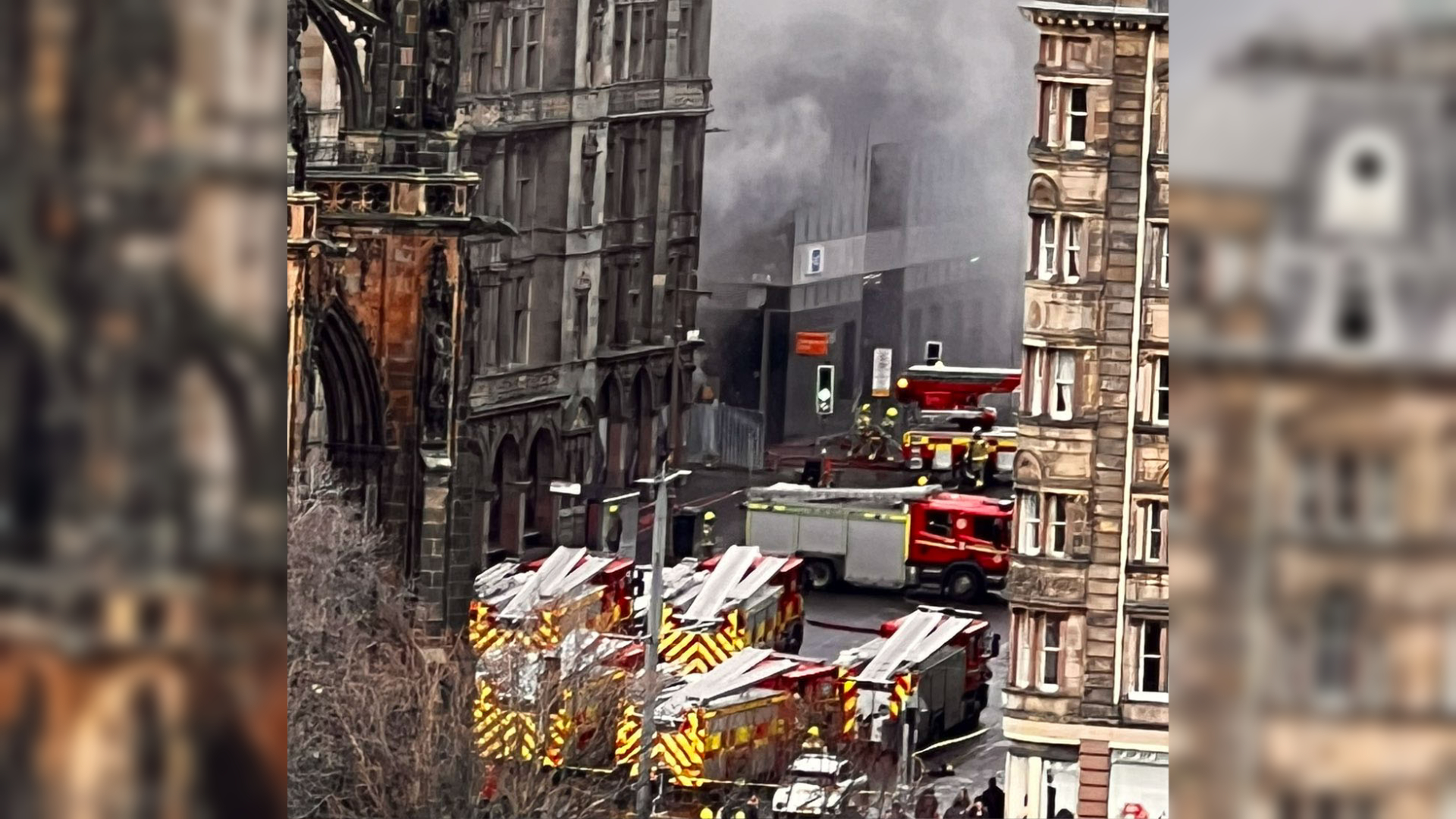 Drapery became largest retailer in Scotland
Linen-draper Charles Jenner opened the original Princes Street store with business partner Charles Kennington in 1838, converting Georgian houses on the thoroughfare's corner with South St David Street into a drapery.
As business grew, it was expanded to occupy the surrounding businesses, selling haberdashery, women's fashions and furniture.
In November 1892, tragedy struck as a huge fire razed Jenners, with founder Charles Jenner coming out of retirement to commission a new building designed by architect William Hamilton Beattie in the style of department stores such as Europe's Bon Marche.
Three years later, the grand Victorian building was unveiled, with hydraulic elevators, electric lighting and a fire-proof structure.
Jenner died in 1893, leaving behind strict instructions for the new building to ensure its future.
The company obtained a royal warrant in 1911, which means they were officially permitted to supply wares to the royal family.
It had been visited by many royals over the decades, with Queen Elizabeth II visiting on its 150th anniversary in 1988.
With no family left, Jenner handed the company to "faithful" junior partner James Kennedy when he in 1881. The business remained in the family until 2005, when it was bought by House of Fraser for £46m.
In 2017, it was then sold to Danish billionaire Anders Holch Povlsen before the department store closed three years later.
Planning permission and listed building consent was granted to give Jenners a new "lease of life" and reopen as a luxury hotel and bar with upgraded shopping area.
The multi-million pound programme of works was scheduled to be finished by 2025.