Emergency powers have been used in Edinburgh to create cycle lanes and pedestrian paths that allow social distancing, encourage active travel and reduce pollution over lockdown.
But the £5m scheme has proven controversial, with critics claiming it's created safety hazards and been rushed through without proper consultation.
Councillors will meet next month to discuss whether to make the measures permanent.
Here, STV News explains what the Spaces for People scheme is all about and how it has split opinion in the capital.
What is Spaces for People?
Last year, Scottish councils were encouraged to create cycle lanes, widen pavements and implement other changes such as quiet routes or bus gates.
The Scottish Government said Spaces for People was "all about pace, urgency and protecting public health", while creating the opportunity to "reimagine our towns and cities as places not dominated by cars but by people".
Councils were invited to apply to a ring-fenced Scottish Government fund of £30m, managed by walking and cycling charity Sustrans.
They were then able to use emergency powers to implement changes quickly, with relaxed legal requirements meaning that a full public consultation wasn't needed.
Why is it such a talking point in Edinburgh?
The far-ranging measures have sparked heated debate across the city.
Segregated cycle lanes now run along 40km of Edinburgh's 1500km road network and there are 29 road closures or vehicle bans near school gates.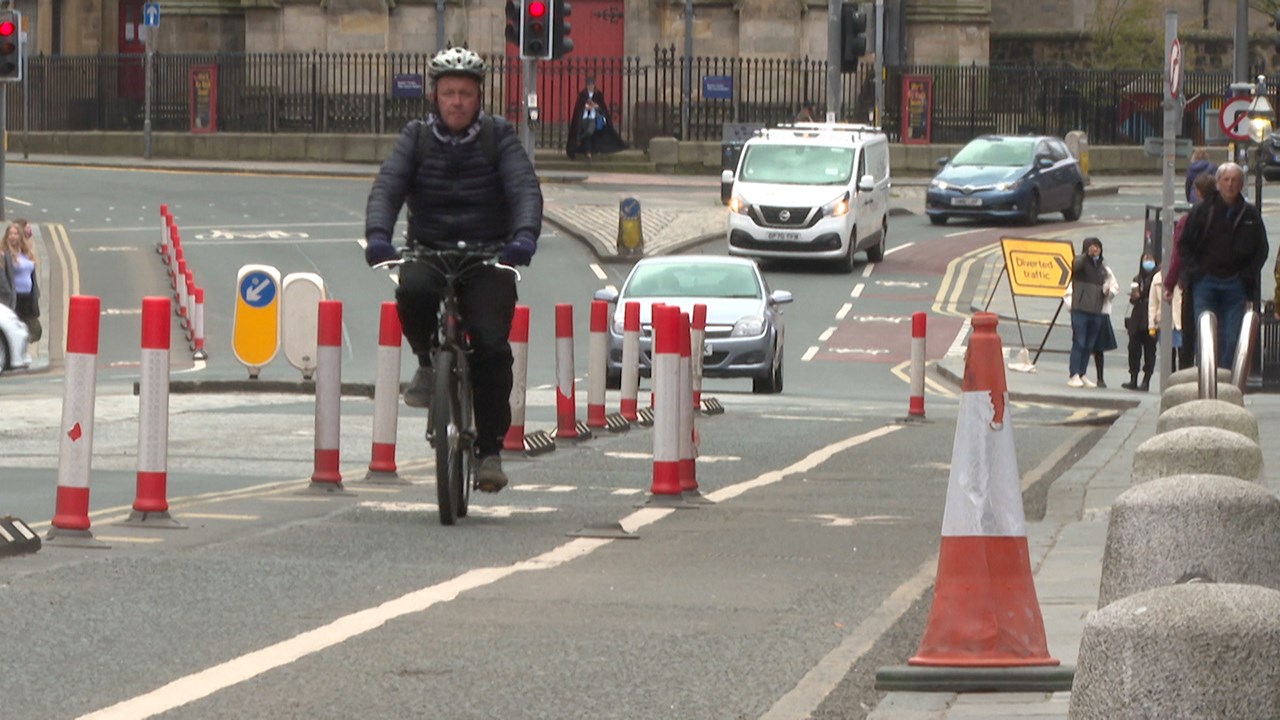 Supporters say it's a step towards more sustainable travel and a greener city, but others say plans are being rushed through, creating hazardous travel conditions and frustration.
The council says returning to the status quo is not an option and that it's trying to find a way to "accommodate everyone's needs" as the volume of congestion in the city before the pandemic is not viable in the long-term.
What are disabled groups saying?
Clare Johnston uses a wheelchair and sees her blue badge as a lifeline for getting around Edinburgh.
But she thinks the new road layouts are hampering travel for those with mobility problems, and she's concerned that the situation will get worse now lockdown is easing as shielders emerge from their homes to discover new barriers.
Clare, who is part of the Edinburgh Access Panel, which has been consulted on dozens of new road layouts in the city, said: "They keep saying 'we're making it more accessible for everyone', and then at the same time they're taking the blue-badge holders and freezing them out.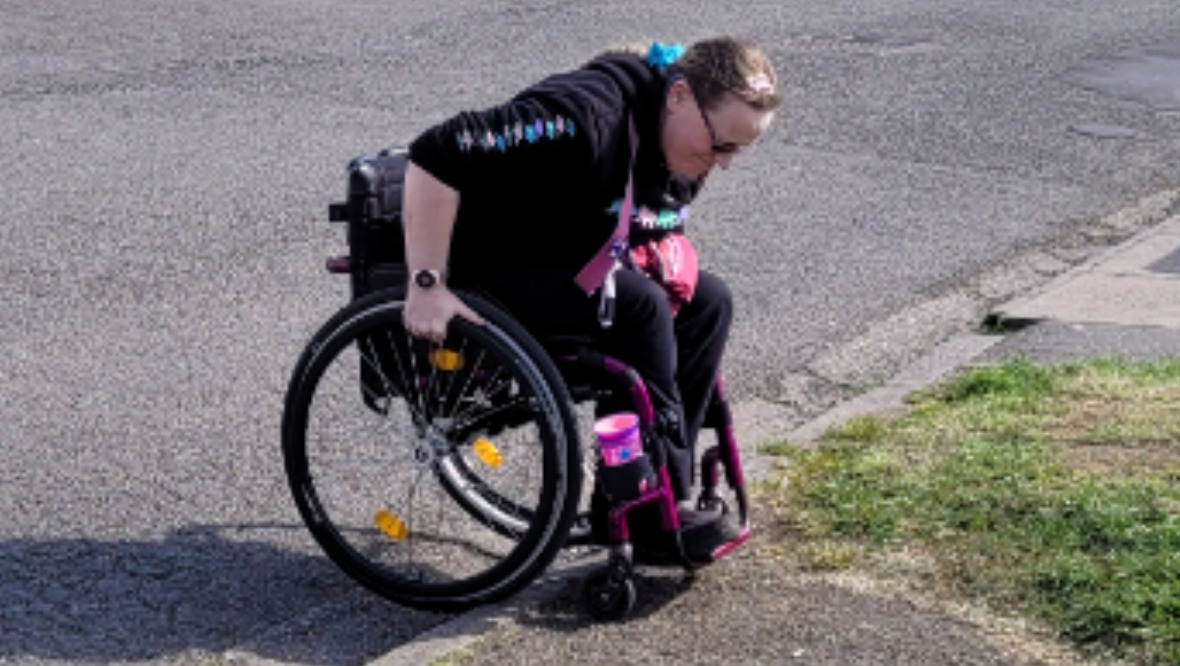 "And I feel like the council doesn't think I'm an everyone. I'm worried about people who are perhaps blind or have a learning disability, that suddenly their environment is completely different.
"Disabled people can also be cyclists – it's not a mutually exclusive thing. We're quite keen to see good, accessible cycle spaces but this is not doing it."
Are businesses worried?
Alberto Crolla runs Vittoria restaurant on George IV Bridge. Segregated cycle lanes and widened pedestrian spaces have been put in place along the road, a key bus route adjacent to the Royal Mile.
Mr Crolla spoke to STV News on the same morning that a meat supplier, a wine supplier and a window cleaner all arrived at his business at the same time.
He said: "Three vans on the street unloading goods, buses coming onto the middle of the street. More congestion in the street doesn't help, but it's also an accident waiting to happen with oncoming traffic.
"The more the local authority can work with us the better."
Any other concerns?
Some residents in the west of the city say the measures are causing confusion and frustration. They complain there's been a lack of consultation.
Derryck Reid, of South West Edinburgh in Motion (SWEM), has counted a number of "near misses" on Lanark Road.
He said: "I cycle or run to work eight miles each day, or I did before the pandemic started, so I'm very much invested in active travel, but you've got to bring people with you, you've got to win the hearts and minds of communities, and the council has failed to do that."
What is the council saying?
Edinburgh's transport convener Councillor Lesley McInnes acknowledged "vocal criticism" – but said misinformation is circulating online about the motives behind the scheme.
She said: "We've been listening really carefully to those voices coming forward around specific aspects of the different schemes, and we've made quite a lot of changes to accommodate some of the specifics… but the council's having to manage an enormous number of competing needs and so we have to find our path through all of that."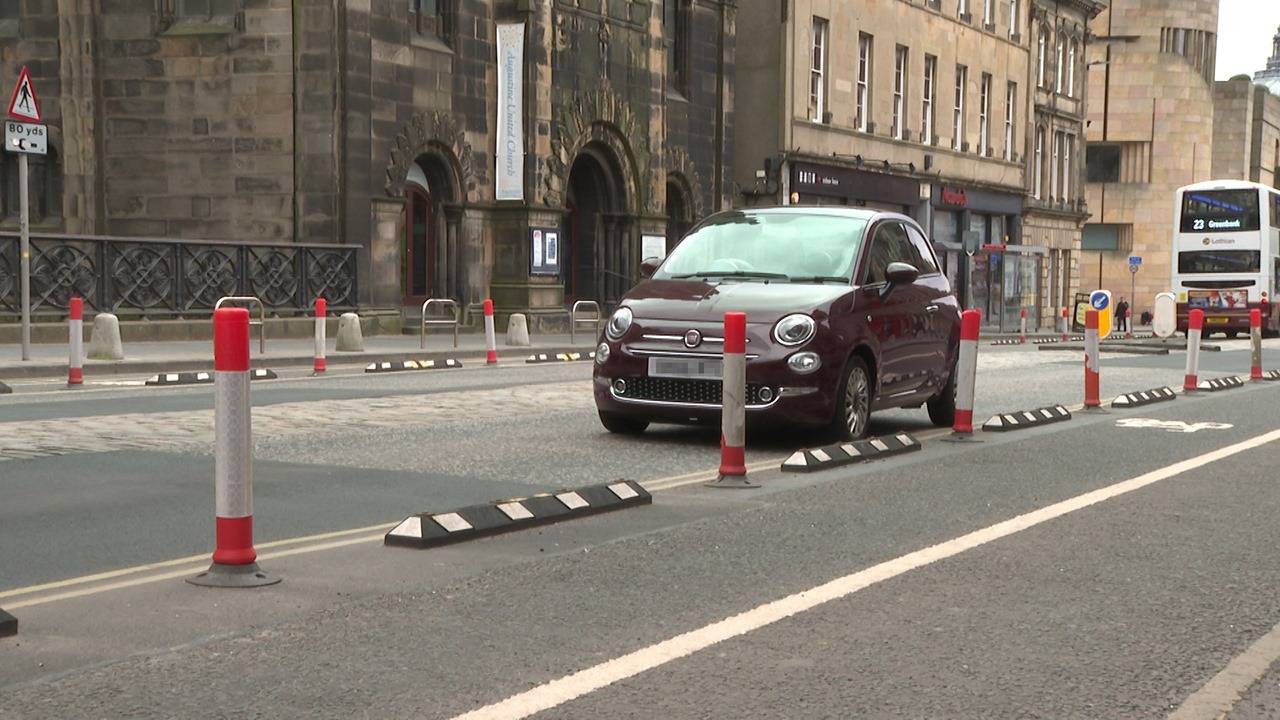 She said that blue-badge holders would still be able to access spaces, but conceded that there was a "little bit of change" around some of the new cycle lanes.
Cllr MacInnes said the new layouts require a "change in driver behaviour".
She added: "We are trying to accommodate the needs of loading outside businesses. All the way through we've been making adjustments to accommodate specific business needs, specific residents' needs, made changes where we've retained or taken away parking.
"Those are all part and parcel of the process that we've gone through."
She said the aims of Spaces for People fit well with the longer-term ambitions of the city's transport strategies, such as the City Mobility Plan, and that "change is necessary" for a greener city.
What happens next?
Councillors will meet in June to discuss the results of an online public consultation, internal reviews, and analysis of the Spaces of People project.
They will decide whether to make any of the measures permanent and consider different steps.